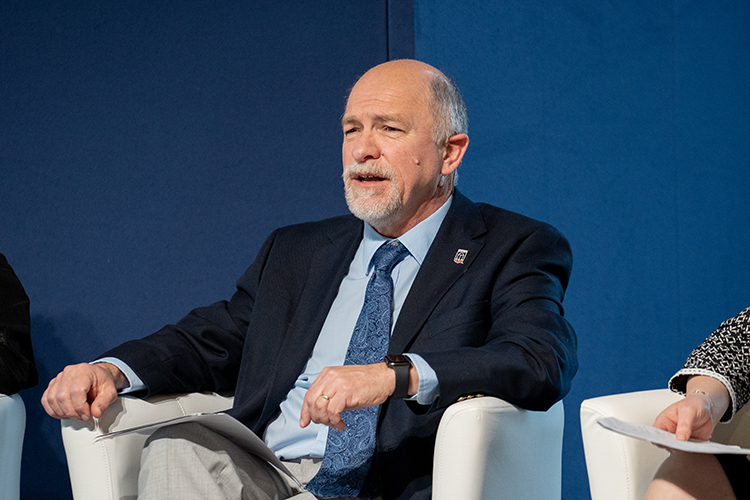 Foodborne illnesses affect more than 600 million people each year worldwide. In 2018, the U.N. General Assembly established June 7 as World Food Safety Day to bring awareness of foodborne risks and "to celebrate the myriad benefits of safe food."
The World Health Organization (WHO) estimates that of the approximately 600 million people who contract foodborne illnesses annually, 420,000 die as a result. The organization fears that those figures are likely low because there are areas where surveillance data for foodborne illnesses are not available.
With 25 faculty members involved in food safety microbiology, the University of Georgia has one of the largest teams of food safety researchers of any university, and the work of these experts can be felt globally through their research and collaboration efforts.
Academic leadership
In March, Francisco Diez, director of UGA's Center for Food Safety — the university's dedicated food safety research unit — traveled to Barcelona, Spain, to present at the Global Food Safety Initiative (GFSI) Conference. The annual conference unites members of the food industry, regulatory agencies, governmental organizations, academia and more to help maintain a safe global food supply.
This year's event drew more than 600 delegates from 50 countries and spanned topics including GFSI priorities, food safety innovation, sustainability as it relates to food safety, benchmarking, the future of foods safety, and the role of science and technology in advancing food protection.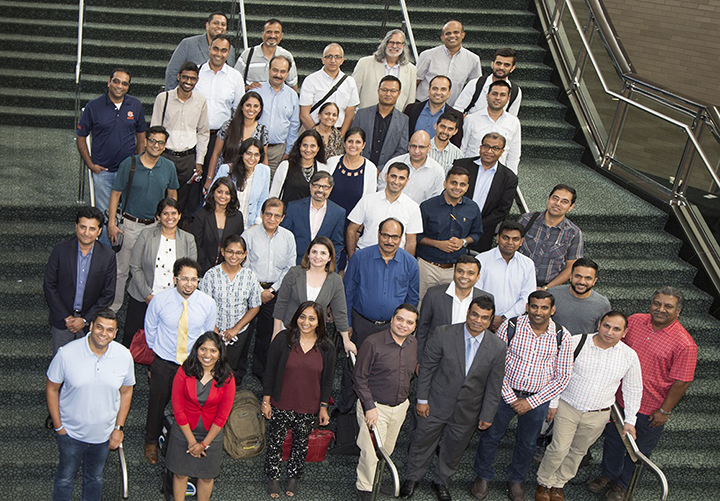 Diez, who serves as a member of GFSI's Science and Technology Advisory Group (STAG), presented on emerging foodborne pathogens of greatest concern to leaders in current food safety research. His talk, which included information on antimicrobial-resistant organisms, Salmonella and enterohemorrhagic E. coli strains of recent concern, and globalization of some parasites, was his first opportunity with STAG to highlight the international scope of UGA's food safety programs.
Global collaboration
Govindaraj Dev Kumar, assistant professor of food science with CFS, is working to help create an international network of food safety researchers. He currently serves as president of the Indian Association for Food Protection in North America (IAFPNA), an affiliate of the International Association for Food Protection.
By working with researchers and universities in India, Dev Kumar hopes to demonstrate new ways of thinking as a means of promoting food safety. Through presentations, webinars and social media, Dev Kumar is working to build connections and increase international collaboration.
By connecting globally on projects, "we get to meet people who are working on very unconventional solutions to very big problems that we might not otherwise come across. When this happens, the gateway for innovation opens a little wider," Dev Kumar said.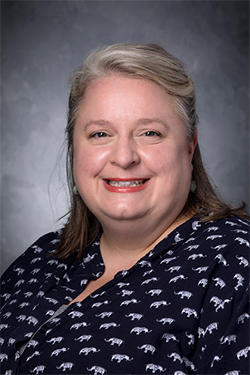 Establishing guidelines
Faith Critzer, associate professor of food science and technology, was recently invited to join the Joint Food and Agriculture Organization (FAO) and WHO Expert Meeting on Microbiological Risk Assessment (JEMRA).
Critzer, whose research focuses primarily on food safety in fresh produce — mitigating pathogens that can cause outbreaks of foodborne illness — is one of 19 food safety experts who help to establish best practice guidelines for food safety in fresh fruits and vegetables that can be used by growers around the world.
"The FAO and WHO are interested in helping provide information that other countries can use for setting standards for how, as a society, we should approach food safety," Critzer said. "For us in the United States, a significant portion of our produce is shipped in from other countries, and we are not alone in that. We should care about the food safety practices of other nations not only to protect their citizenry, but also ours."
With the import and export of foods, human travel and other factors increasing international connections and demonstrating the need for global collaboration, cooperation and education, the work being done by UGA researchers contributes to the safety of the food supply for all.