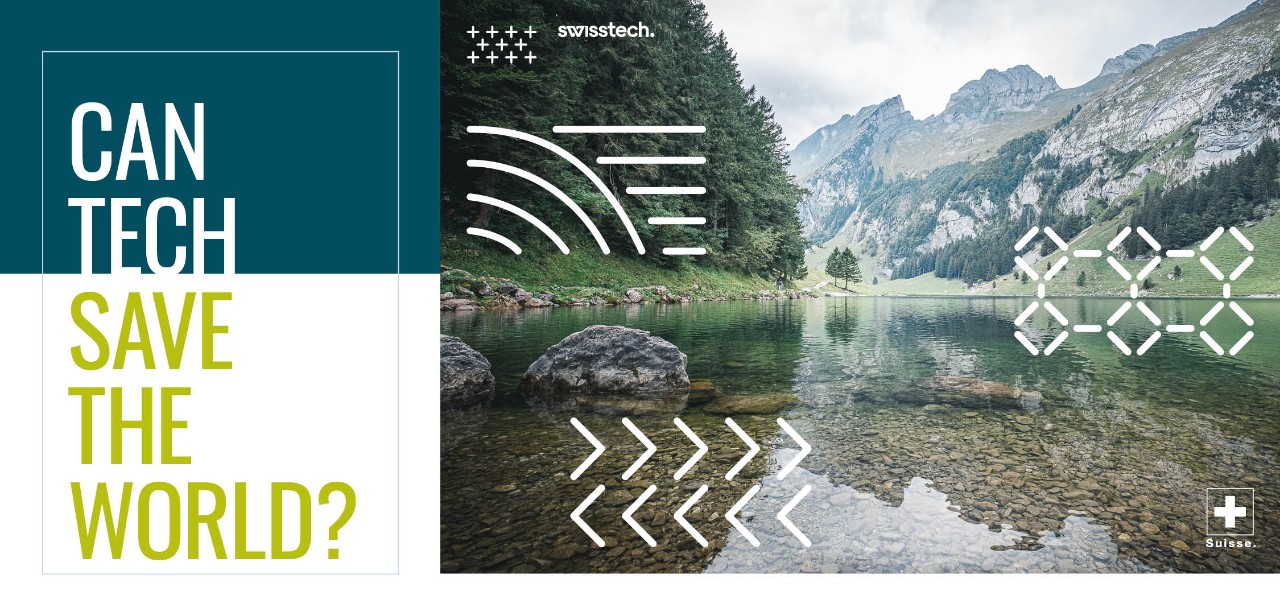 On April 20, the University of Georgia College of Agricultural and Environmental Sciences (CAES), the UGA Office of Sustainability, the Consulate General of Switzerland and the Swiss Business Hub in Atlanta will host the 2022 Cleantech Symposium to pose a critical question, "Can Tech Save the World?" The symposium, hosted in the UGA Innovation District, will focus on two key areas of sustainability research and entrepreneurship: water management and water conservation, and biodiversity and sustainable agriculture.
"CAES looks forward to co-hosting this event as a way to engage students and faculty with a vibrant, international sustainability industry," said Chris Rhodes, director of industry partnerships and project-based learning with CAES. Swiss industry's focus on sustainability, combined with UGA's research excellence, should make for a lively day for the students, faculty and industry partners who come together."
With programs running from noon to 8 p.m. on April 20, the event will be held in person at the Delta Innovation Hub on Spring Street. It is free and open to the public, but preregistration is required. Faculty, staff, students, postdocs entrepreneurs and friends of UGA with an interest in sustainability research and entrepreneurship are especially invited to attend.
Global collaboration for sustainable technology
Humanity's annual consumption of resources currently exceeds the planet's capacity to regenerate itself sustainably. To preserve the environment for future generations, it is vital that the world shifts to cleaner technologies.
"Global collaborations like this program — which includes multiple countries, industry, research and education — are critical to solving the world's sustainability challenges," Rhodes said. By bringing different communities together and exposing ourselves to fresh ideas and possibilities, we can begin to effect durable change."
Centered around the exhibition "Can Tech Save the World? Swiss Solutions to Protect the Environment," the symposium will showcase 10 innovative cleantech solutions from Switzerland to make societies more sustainable. The symposium will begin with lunch and welcoming remarks by CAES graduate and current Terry College of Business graduate student, Adrian Robbins of AgLite followed by panel discussions, business case rotations and a poster competition before wrapping with a cocktail buffet, exhibition and time for networking.
Student research poster contest
In conjunction with the symposium, UGA is organizing a poster display and contest for graduate and undergraduate students to showcase student research pertaining to the two main focus areas of the conference.
The student poster display and contest is open to any UGA undergraduate or graduate student whose research topic is related to water management and conservation, or biodiversity and sustainable agriculture.
Cash prizes totaling $750 will be awarded for the best posters, as judged by a panel formed by UGA faculty members and industry delegates from Switzerland and Georgia.
Students interested in participating in the poster display and contest must preregister with a title and a brief abstract of their poster by April 1. Poster submissions are due by April 13; a link will be provided after successful submission of the title and abstract.
Learn more about the Cleantech Symposium and poster contest on the event webpage.