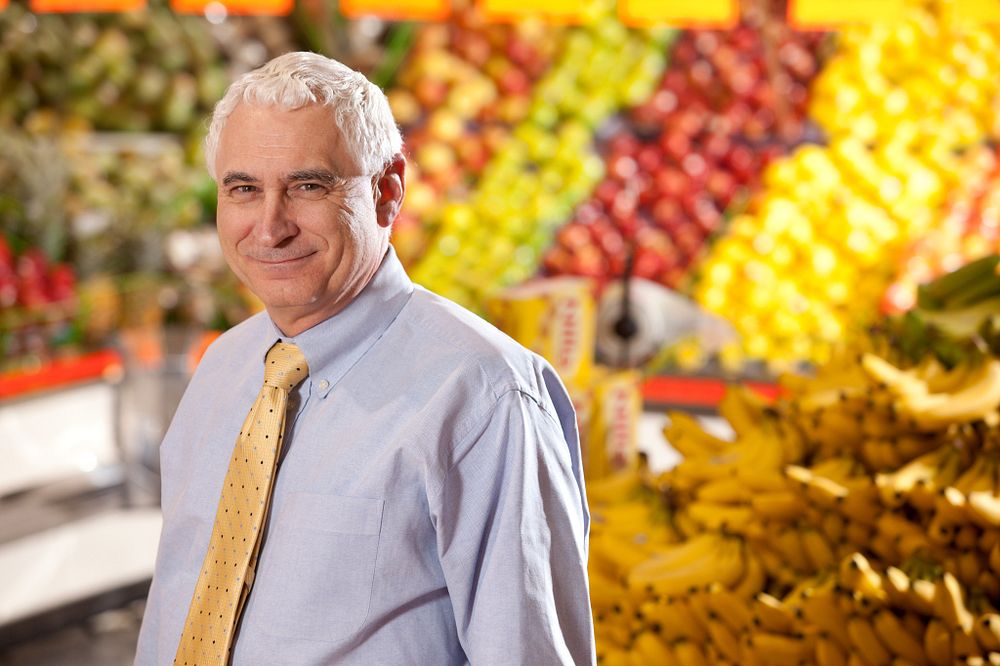 The University of Georgia Center for Food Safety (CFS) is home to some of the world's leading experts in food microbiology. This year, it celebrates 30 years of research that has helped to make the food supply safer for all.
A linchpin of the center's success is the relationship the center has built with public health officials and the food industry, including an annual forum for food safety professionals to meet to discuss the most pressing issues facing food safety science.
Establishing a food safety center
CFS was established in 1993 as the Center for Food Safety and Quality Enhancement and has undergone many changes through the years, including a building expansion, a name change and a rebranding to focus more specifically on food microbiology.
At the beginning, the center's organizers recruited world-renowned microbiologist Michael Doyle to lead the new research center.
Doyle joined UGA from the University of Wisconsin-Madison where he and his team developed the first test to detect E. coli O157:H7 in foods, at that time an emerging agent of foodborne outbreaks. He became a go-to source for other experts, which led to relationships with organizations such as the Centers for Disease Control and Prevention (CDC), which would later become important in his role at CFS.
At UGA, Doyle joined a team of elite microbiologists including Larry Beuchat, Bob Brackett, Joe Frank and Mark Harrison. Doyle said it was a solid nucleus around which to build the center, which was modeled after the function of the food safety program at the University of Wisconsin-Madison, with a strong emphasis on microbiology, which was critical to bringing industry participation to the center.
"We had a top-of-the-line program that was internationally recognized and a highly effective and supportive staff," Doyle recounted.
Under Doyle's guidance, the center established its annual meeting — the event that would become the cornerstone of the center's success over the years. Held each March, the conference offers food safety experts an informal place to discuss the most pressing issues facing the industry and the public. Participants include academic researchers, government public health officials and key members of the food safety industry.
"The Center for Food Safety's annual meeting continues to be an important forum for bringing together industry, academics and government public health agencies to address food safety in a way that would be difficult to do otherwise," Doyle said.
A resource for government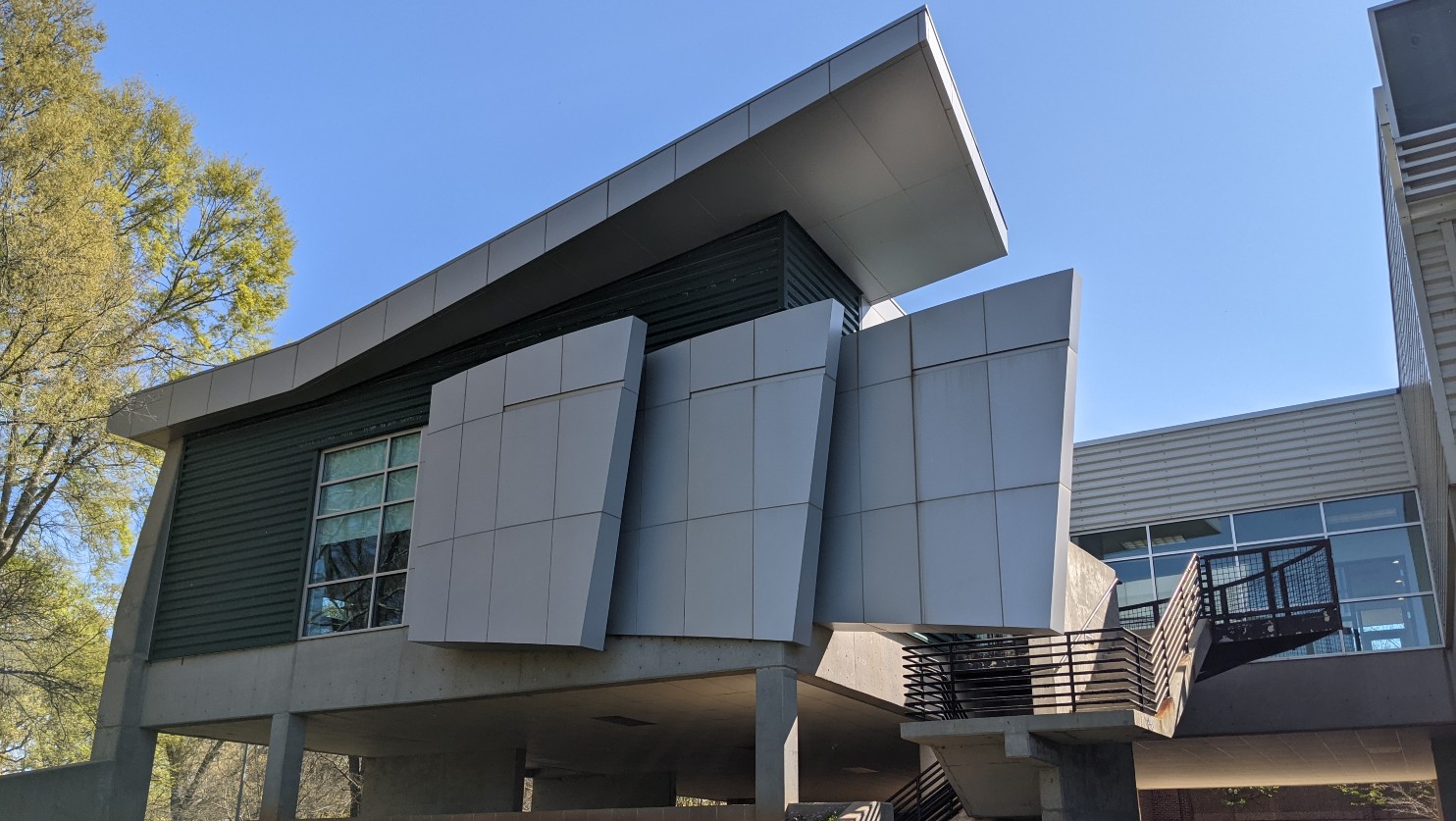 When Doyle came to UGA, he brought with him connections with government experts — the same experts who reached out to him with questions regarding foodborne outbreaks while he was in his previous role.
One such expert was Robert Tauxe, director of the Division of Foodborne, Waterborne and Environmental Diseases at the CDC. Tauxe said he first established a connection with Doyle in the early 1980s when there was "an explosion" of E. coli O157:H7.
"There was a big outbreak, and no clinical labs were looking into it," said Tauxe, who reached out to Doyle in an informal capacity in an effort to discover whether the pathogen could be eliminated.
This informal relationship between CFS and government public health agencies continues to the present day. Tauxe said that it is helpful for his teams at the CDC and others investigating causes of outbreaks to have connections to researchers who can take deeper dives into food safety issues.
He explained that food safety is a process that involves four stages, including surveillance, investigation, research and prevention strategies. The three bodies involved in food safety include government public health officials and regulators, academic researchers, and industry food safety leaders. Each body tends to focus heavily on one or two stages of keeping food safe, but not all four.
The collaboration that occurs when key individuals from each of the three bodies come together, such as at the CFS annual meeting, gives them a chance to take a more top-down view.
Tauxe said that when he and his team learn about CFS researchers' findings at the annual meetings, it is "like a series of 'aha' moments." His team, which focuses largely on the stages of surveillance and investigation, gets to see the follow-up done by researchers in the third stage.
"It is really important for our staff to have those moments where they see the work that has been done on these issues," he said. "Getting all of these experts in the same room talking about the same issue is a major achievement."
Partnering with industry
The food industry plays a key role in keeping foods safe by implementing the prevention strategies recommended by researchers and by doing their own surveillance and investigations. Since its inception, CFS has partnered with industry members who make up the CFS Board of Advisors and provide unrestricted funding for food safety research.
The list of people who have contributed to the success of the center and its annual meeting is extensive. One of these experts is John Hanlin, vice president of Global Food Safety for Ecolab. Hanlin has been a regular member of the CFS annual meeting planning committee and often presents at the gathering. One of the reasons for the meeting's success over time is that meeting planners focused on the most pressing, timely topics facing food safety, Hanlin said.
"The annual meeting stays true to science. It is a forum for industry, government and academic researchers to openly discuss today's food safety challenges," said Hanlin, adding that the event provides a "hugely beneficial" forum for industry members to hear reports from public health investigators and researchers, which informs food safety work within the industry.
While the annual meeting covers timely topics, Hanlin recalls the 2016 meeting, when the planning committee asked investigators and researchers to discuss historic food outbreaks dating as far back as 1982 so that researchers newer to the field could learn from the past. Titled "Those Who Fail to Learn from History are Doomed to Repeat It" after the famous quote by Winston Churchill, the session included presentations from both Tauxe and Doyle, who took the opportunity to look back at the E. coli O157 outbreak that first established their connection.
The Center for Food Safety today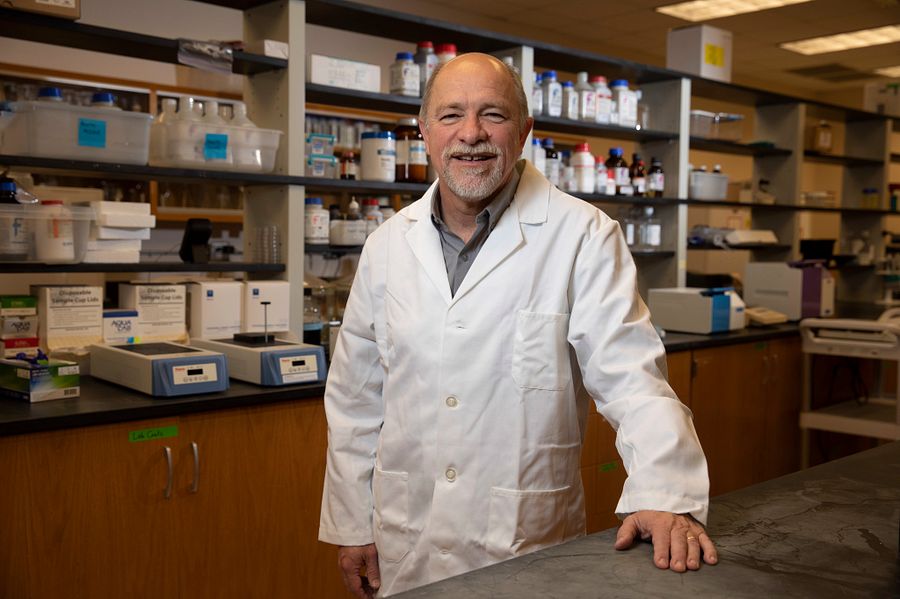 In 2016, Francisco Diez took over as the director of CFS after 17 years of academic tenure at the University of Minnesota's Department of Food Science and Nutrition. Diez was attracted to CFS because of its global prestige and reputation. Under his leadership, CFS has strengthened the interactions between industry and government, but Diez acknowledges that his predecessors built the foundation which he continues to improve.
"CFS has been very fortunate to have had such individuals as Doyle, John Hanlin and Chris Braden as food safety leaders in academia, industry and government," Diez noted, adding that Hanlin was instrumental in shaping the annual meeting program for several years, and Braden helped cement the relationship between the two organizations. "Their legacy through their contributions and participation at the annual meeting were instrumental to CFS' role in protecting the food supply."
Diez continues the oversight of the center's annual meeting, helping ensure that the meeting continues to provide research-based information to participants as it has since 1994.
While the COVID pandemic necessitated virtual meetings in 2021 and 2022, the 2023 meeting — which marks the 30th anniversary of CFS — will return to an in-person format, continuing as a cornerstone of the center's continued success.
"The impact of almost 30 years of CFS annual meetings is difficult to measure, but one can only imagine the potential number of foodborne diseases that were prevented by regularly sharing best practices, solutions, data and science among the most influential food companies in the world and government agencies," Diez concluded.
Learn more about CFS at cfs.caes.uga.edu.