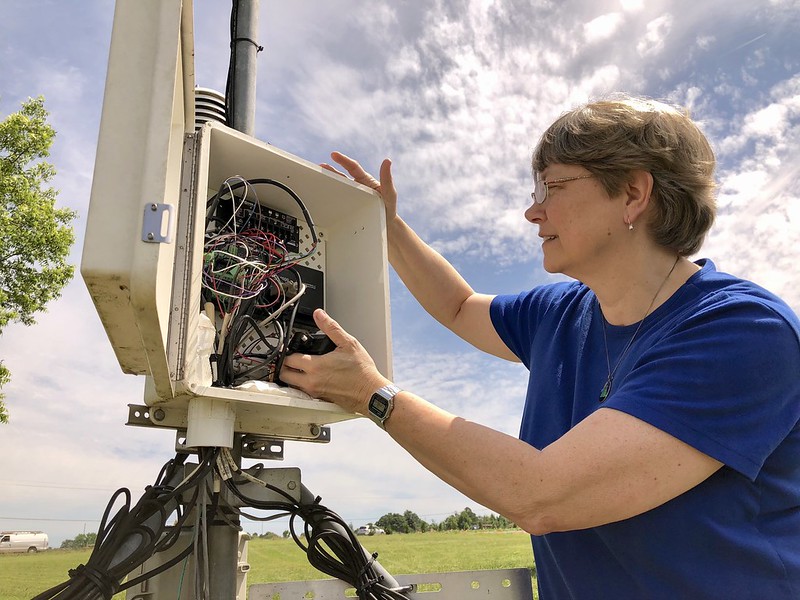 The authors of the Southeast chapter of the Fifth National Climate Assessment, part of the U.S. Global Change Research Program, are inviting the public to share their thoughts on climate change-related issues during virtual workshops in late January and early February.
Information from the workshops, which are free and open to the public, will help authors of the Southeast chapter decide which topics to cover in their chapter, according to agricultural climatologist Pam Knox.
"We will be holding online meetings for public comments on the draft outline of the chapter before we flesh it out," said Knox, director of the UGA Weather Network and an author of the Southeast chapter. "This will improve our chances to address the climate issues that of most interest to the public, including you."
The assessment is a major U.S. government report on how climate change affects people and places across the country.
In addition to the online events, the public can provide feedback to the authors by submitting comments. There are also separate events for subject chapters like agriculture that individuals may choose to attend.
Southeast chapter meetings will be held on Monday, Jan. 31, 2022, from 6:30 to 8:30 p.m. and on Tuesday, Feb. 1, 2022, from 11 a.m. until 1:30 p.m.
Interested participants can register for the Monday program here and for the Tuesday program here.
For a full list of public engagement workshops or to learn more about the Fifth National Climate Assessment, visit globalchange.gov/nca5.