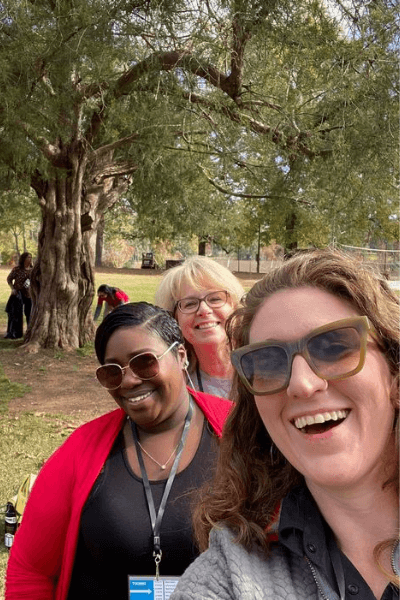 Health and the holidays aren't typically a natural fit, but Bradley Averill, a University of Georgia Cooperative Extension Family and Consumer Sciences agent for Madison and Oglethorpe counties, is determined to change that by stepping into the holiday season with health top of mind.
Weight management, a task made more difficult during the holidays, is a known challenge for Georgians.
According to the Centers for Disease Control and Prevention, 67% of adults in Georgia are overweight and, of that number, 33% are obese. As those numbers go up, levels of physical activity tend to go down, as 27% of Georgians reportedly engage in no leisure-time physical activity. Meanwhile, federal physical activity guidelines suggest at least 150 minutes a week of moderate-intensity aerobic physical activity or 75 minutes a week of vigorous-intensity aerobic activity (or an equivalent combination).
To address this, UGA Extension created Walk-a-Weigh, a curriculum designed to equip participants with the information and tools needed to make physical activity a part of their lifestyle. This series of lessons includes evidence-based information on health and wellness — including chronic disease prevention and management — from UGA, the National Institutes of Diabetes and Digestive and Kidney Diseases and the American College of Sports Medicine.
Averill wanted to take Walk-a-Weigh a step further, so he created the 30 for 30 Walk-a-Weigh program to launch this holiday season. The goal of this program is to motivate participants to walk for 30 minutes per day for 30 straight days, surpassing federal physical activity guidelines.
But Averill didn't want to limit this health challenge to the state of Georgia, calling on his fellow agents across the country to gauge interest in collaboration.
Turns out, the interest was widespread, with agents from Purdue Extension, NC State Extension, OSU Extension, University of Kentucky Extension, Prairie View A&M Extension and University of Idaho Extension joining the project. Even Family, Career and Community Leaders of America joined the efforts to share the program nationally to their network of teachers and students.
"We chose walking as our method of movement for this challenge, as it requires coordinated whole-body movement that uses both your arms and legs," said Averill. "And since tracking physical activity can be a difficult, we chose to track our physical activity using minutes. We promote 30 minutes of intentional walking. This is specific, designated time allocated for your physical activity. And we encourage program participants to walk with their families, friends and furry friends."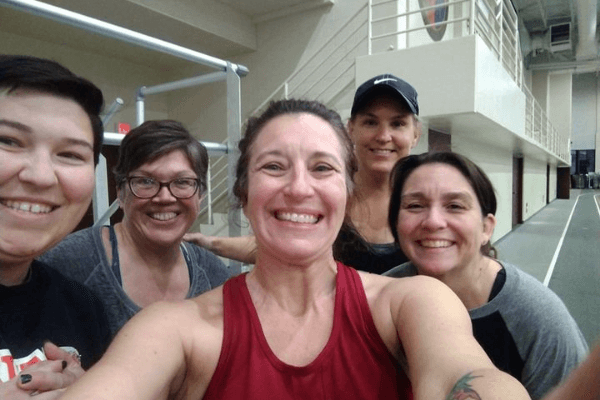 On Nov. 13, the team launched the 30 for 30 Walk-a-Weigh Facebook group to share messages of encouragement and tips. That morning, they had more than 1,100 members join the group. Each day since, they've shared health and wellness infographics and held weekly contests to incentivize members to stay active. Each Friday they host a Facebook Live class utilizing one of the lessons from the Walk-a-Weigh curriculum.
Group members routinely share their progress, the scenery along their walk, and the dogs, kids and partners they recruit to join them on their 30-day walking journey.
Wendy Crudup, a group member from Virginia recovering from back pain, shared a triumphant selfie. "This week I was able to walk 5 days, for one hour, didn't get over 7,000 steps, but I took baby steps!" she said. "GO MEEEE!"
The team aims to continue this movement initiative well after the initial 30 for 30 Walk-a-Weigh challenge wraps up on Dec. 13.
"Our group is taking steps every day towards a healthier future," said Averill. "We would love for the entire community to take 30 minutes' worth of steps with us every day for 30 days to improve the quality of their lives for themselves and their families."
To participate in the challenge, join the 30 for 30 Walk-a-Weigh Facebook group.