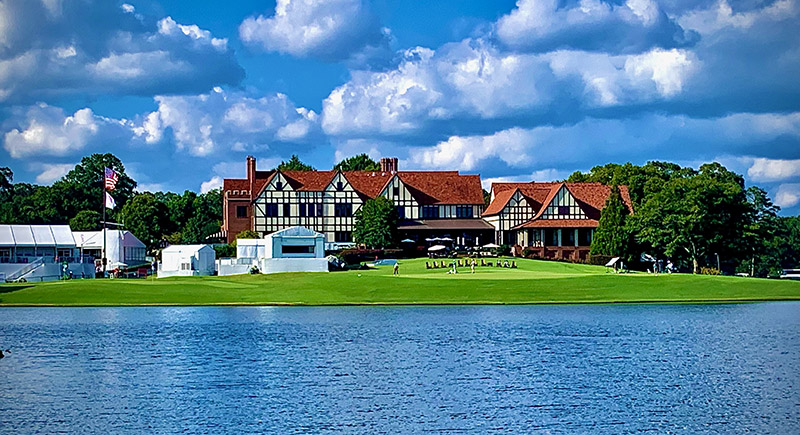 When professional golfer Patrick Cantlay sank the birdie that won him the 2021 PGA TOUR Championship, he did it on turf that had been tested that morning by a student from the University of Georgia's Griffin campus.
Ethan Barr, a junior and environmental resource science major at UGA-Griffin, scored a job assisting the PGA Tour with its culminating event of the season during the first weekend in September at East Lake Golf Club in Atlanta.
Barr's task was simple, but it had a significant impact on the tournament's outcome and reinforced his chosen field of study.
"We would go up early in the mornings to test how firm the greens are with a tool called TruFirm. It has a sensor on the end that you drop on the green and it tests how firm the greens are. You give those results to the person in charge of the golf course, and they make changes in the afternoon to make it firmer or less firm," Barr said. "The head guy at the golf course said they want to make the greens challenging, but fair and consistent with regard to speed and firmness. We helped with that."
The opportunity came to Barr through his work with UGA Cooperative Extension turfgrass specialist Clint Waltz, who has previously connected student workers with East Lake Golf Club. Waltz guided Barr on how to use the tool and was instrumental in securing Barr's unique experiential learning opportunity with the PGA Tour.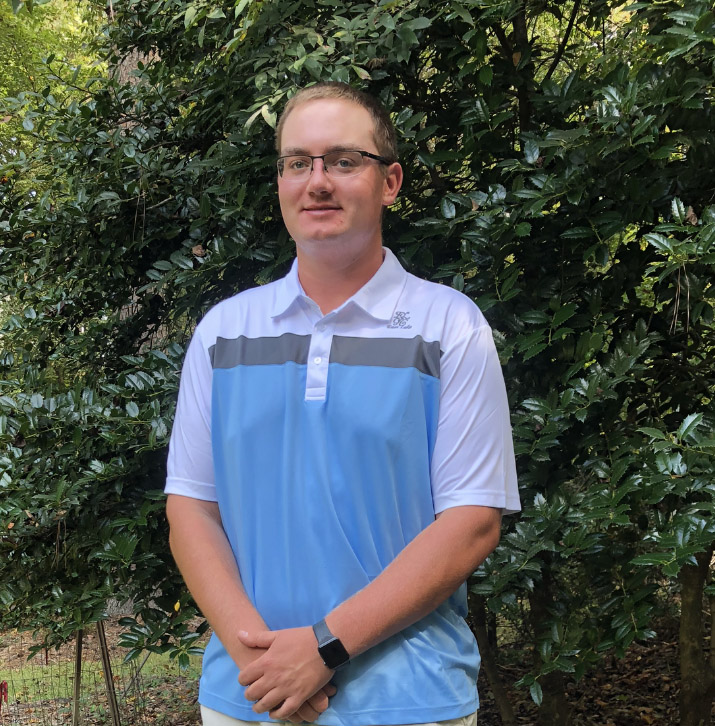 "The surface firmness data helps the golf course superintendent and the PGA Tour agronomists set the golf course up and manage the golf course with playing surfaces that are as consistent as possible," Waltz said. While Barr did not work directly with course managers, Barr "got to see what the process was like. For an experiential learning opportunity, it's unique in that respect."
Experiential learning at the UGA College of Agricultural and Environmental Sciences (CAES) enables students like Barr to obtain real-world experience. It is a required component for all UGA students and has long been an important element of the Deans' Promise, which ensures that every CAES student has the chance to get involved in internships and other hands-on learning opportunities.
Although the PGA TOUR experience was brief, the work reinforced Barr's goal to become a turf manager or golf course superintendent one day.
"My interest in the turf field started with playing baseball, learning about the technology and finding out what goes into making the field and grass look great," Barr said. "I think it's a good experience. I think students should do it before they get too far into school to see whether they actually like what they want to go into and decide from there."
To learn more about the turfgrass management program at UGA, visit caes.uga.edu. For information about all of the undergraduate degree programs offered at UGA-Griffin, visit griffin.uga.edu.