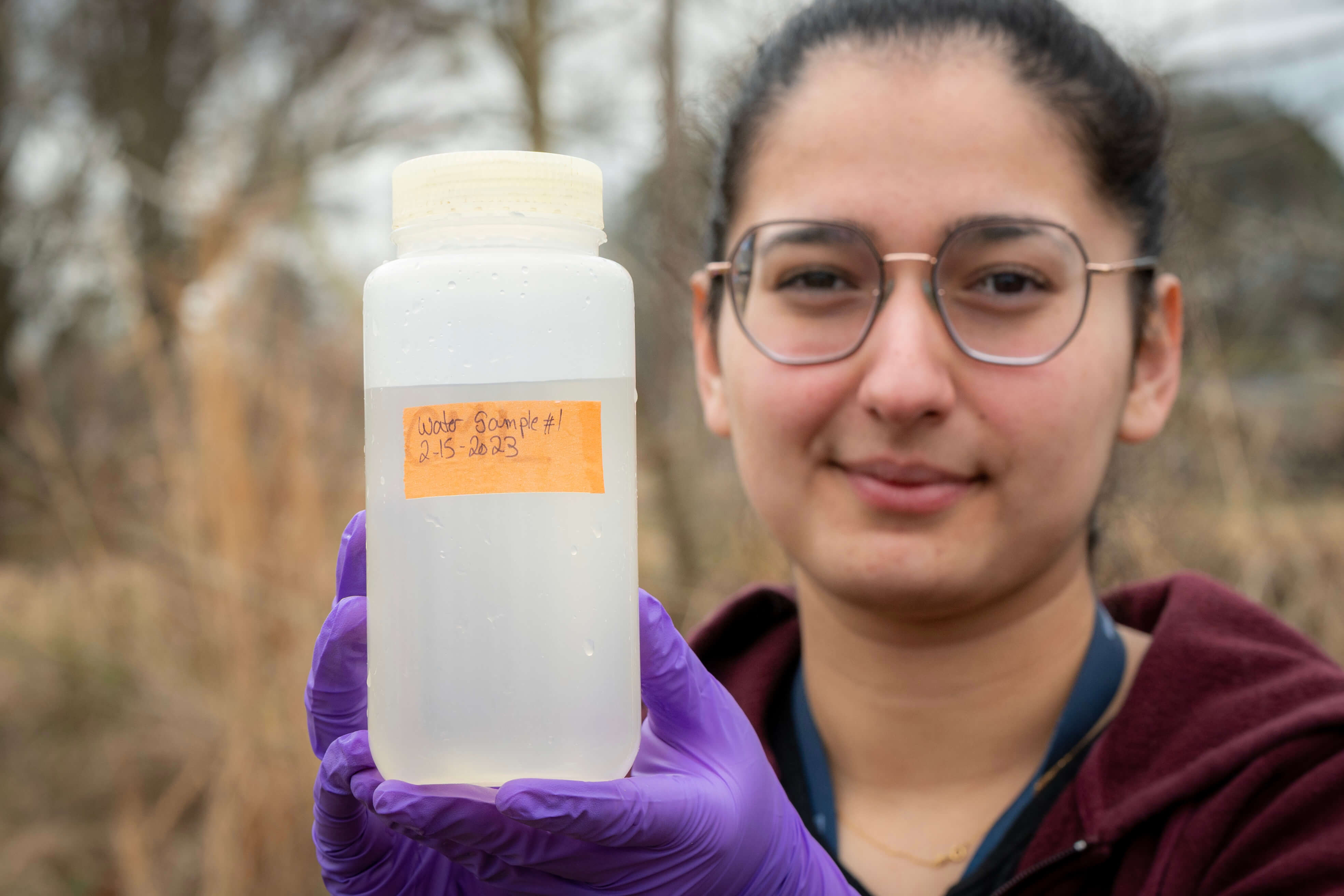 University of Georgia Center for Food Safety doctoral student Jouman Hassan has been named the first-place winner of this year's Jim Ayres Young Investigator Award by the Georgia Association for Food Protection.
To compete, Georgia students submit research abstracts in hopes of winning one of three awards. All three of this year's winners are UGA College of Agricultural and Environmental Sciences students.
Hassan, whose doctoral advisor is Assistant Professor Issmat Kassem at the UGA Griffin campus, obtained her master's degree in food safety and microbiology from the American University of Beirut, where her research focused on microbiological assessment of surface water and the detection of antibiotic resistance determinants.
Her current research focuses largely on the spread of antimicrobial resistance determinants through the food supply, specifically mobilized colistin resistance (MCR) genes, which can cause drug resistance to colistin, a "last resort" antibiotic used by healthcare professionals when more common antibiotics fail.
"Colistin is categorized by the World Health Organization as one of the highest priority, critically important antibiotics for human use," said Hassan. "In other terms, when all other antibiotics fail, colistin is used to treat certain recalcitrant infections in humans, mainly the ones caused by multidrug and extensively drug-resistant, gram-negative pathogens."
Although the use of colistin is well-regulated in the U.S., the import of food and human travelers from locations where its use is not regulated means that antibiotic-resistant genes can still be introduced into the States.
"Our lab was the first to report the detection of MCR-9 in an intrinsically colistin-resistant Morganella morganii from a sewage sample collected from a wastewater treatment plant in Georgia," she said, adding that, as predicted, they detected MCR in different foods imported to the U.S.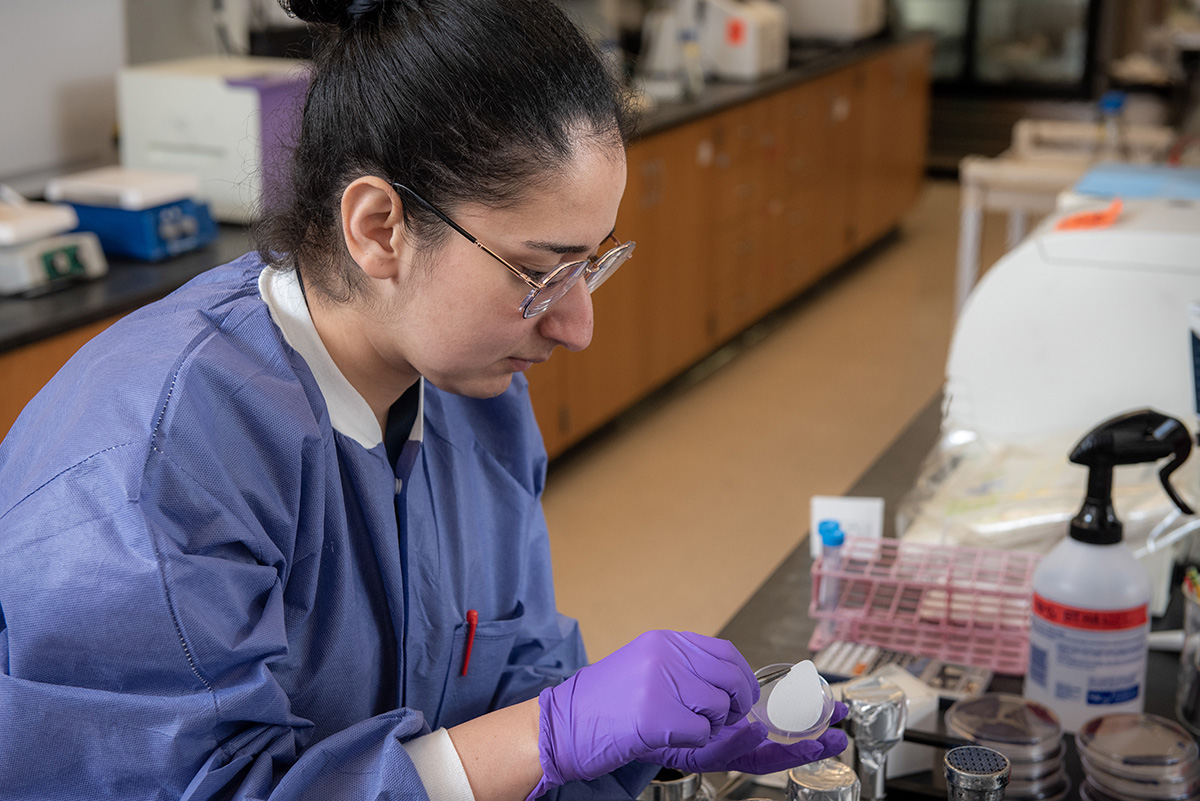 Hassan is writing a manuscript on the study in preparation for publication.
"The judges were so impressed with Hassan's research, and everyone on the GAFP board is very proud of her work," said Wendy White, the International Association for Food Protection delegate for GAFP and industry manager for food safety and quality at Georgia Tech.
The second- and third-place winners, both UGA doctoral students in food science, are Blanca Elia Ruiz Llacsahuanga and Jennifer Dorick, respectively.
Hassan thanked her advisor and her colleagues in the Kassem lab for their support, adding that it was Kassem's research that first sparked her interest in MCR, calling him a "wonderful professor and mentor."
The first-place award comes with a $1,000 travel award, which Hassan will apply to her trip to the International Association for Food Protection annual meeting in Toronto in July.
She has also been invited to travel to the fall Georgia Association for Food Protection meeting to give a presentation on her research.
To learn more about the risks of antimicrobial resistance and the discovery of MCR genes in Georgia, visit newswire.caes.uga.edu.