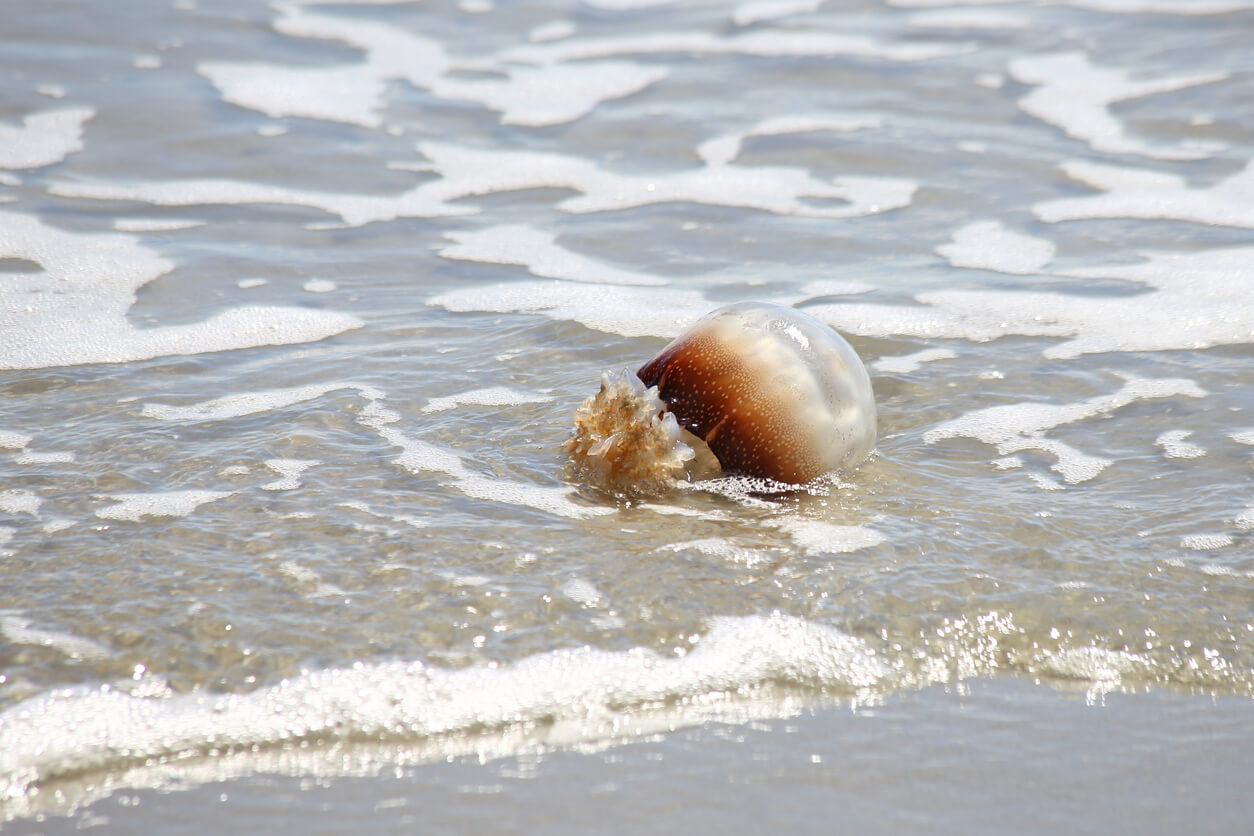 The protein collagen can be extracted from cannonball jellyfish and used in dietary supplements and other areas, creating a U.S. market for jellyfish, according to a study led by researchers at the University of Georgia.
After trading complications halted the exportation of jellyfish from Georgia to China, industry officials reached out to UGA's Marine Extension and Georgia Sea Grant, who brought in the Department of Food Science and Technology and food process engineer Kevin Mis Solval, an assistant professor in the College of Agricultural and Environmental Sciences (CAES).
Under the guidance of Mis Solval, CAES doctoral candidate Peter Chiarelli is studying how collagen peptides can be broken down into gelatin and powder form to make the product more marketable.
"The whole scope of our research is to see if we can produce food applications for U.S. consumers because no one wants to consume a whole jellyfish," said Chiarelli, lead researcher on the jellyfish project.
To gather jellyfish to use in this research, Mis Solval and Chiarelli worked with UGA Marine Extension agents to visit a Mexican jellyfish processing facility, where the group harvested jellyfish and took 3D images and videos of the facilities and their fishing operations.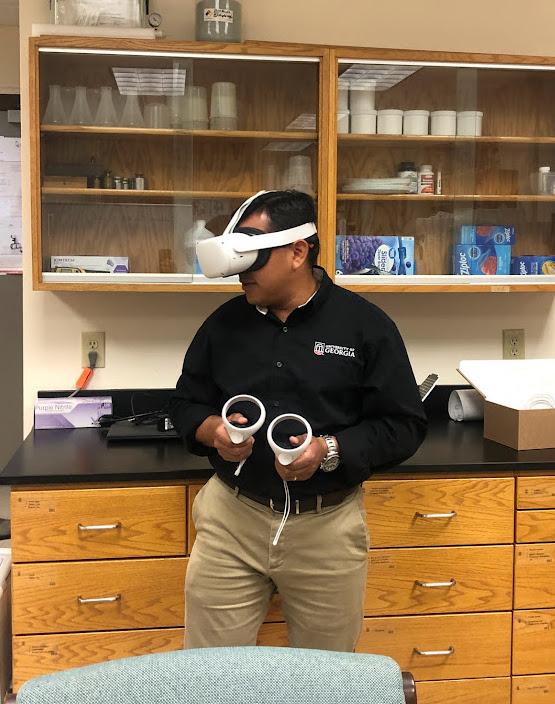 Using these images and videos, the researchers built a virtual reality matrix to review the trip from their lab on the UGA Griffin campus.
The jellyfish originally used in this research was salted and dried before processing, but Chiarelli is now studying how fresh jellyfish can be used to make gelatin.
"I took over the project from another master's student, who developed the foundation to create the gelatin, so I further optimized the method that she created during my master's studies," explained Chiarelli. "We have been able to get some preliminary products for the fresh jellyfish gelatin, so what we're trying to do is remove the flavor notes. So when you're eating it, you're not tasting a fishy flavor or anything like that."
Chiarelli's goal for this research is to make jellyfish products "a household name," with an abundance of cannonball jellyfish off the Georgia coast and a variety of potential uses for jellyfish collagen.
In an interview about this research for Farm Monitor, Mis Solval explained that the gelatin produced from the collagen that is found in these jellyfish is water soluble and can be used as a food thickener.
The collagen could also be used in dietary supplements for the pharmaceutical and cosmetic industries.
With more application in the U.S. market, the shrimp industry in Georgia would also be able to benefit from harvesting the jellyfish.
"The fishermen here are excited about catching jellyfish, especially because jellyfish are more abundant during the off-season of shrimp," said Mis Solval. "They have an opportunity to get more income during the off-season of shrimp catching. They are very excited to develop a bigger industry for cannonball jellyfish here in Georgia."