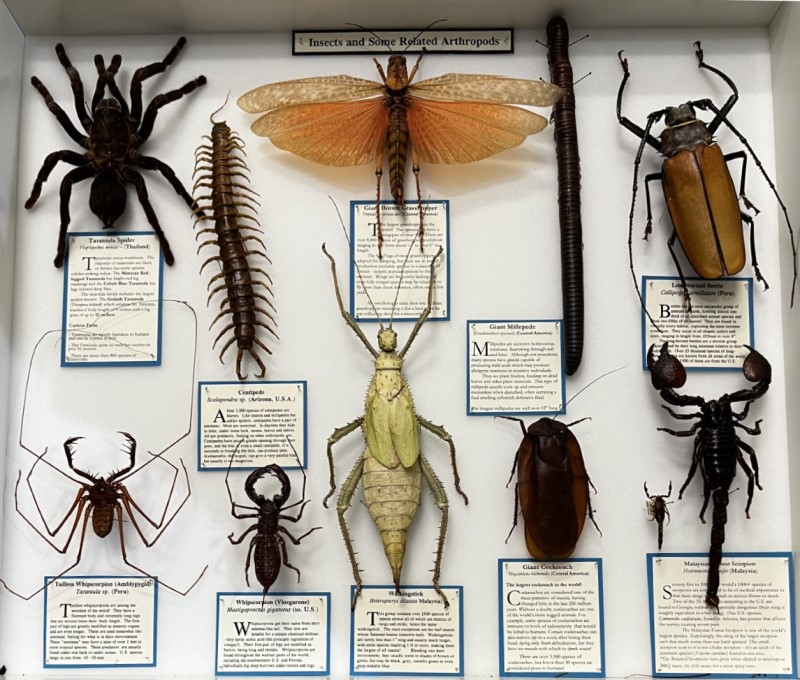 It doesn't matter if you love them or fear them, insects are all around us. At Insect-ival, attendees can satiate their curiosity or overcome their fears as they learn about the environmental impact of insects in Georgia — and beyond.
The 32nd annual event will be held Sept. 17 from 9 a.m. to 1 p.m. at the State Botanical Garden of Georgia, a unit of University of Georgia Public Service and Outreach (PSO). The event is $5 per person or $20 per family. Pre-registration is not required.
"This event benefits not only the community who attends, but the university and the field of entomology as a whole," said Cora Keber, director of education at the State Botanical Garden of Georgia. "From the academic lens, as a unit of PSO, we're able to connect with professors and partners in the entomology field and provide an outreach opportunity for them to share what they are doing in their labs with the community."
The event creates an environment where attendees are exposed to research and university resources, Keber added.
"We love sharing all the reasons our six-legged neighbors are important — and if we can engage with youth to talk about these topics, they become ambassadors for our six-legged friends as well," Keber said.
The event will include booths featuring faculty and graduate student research projects, a puppet show, educational activities and a butterfly release in the Flower Garden. Rick Hoebeke, associate curator and collection manager of the UGA Collection of Arthropods at the Georgia Museum of Natural History, will be on-site with 25 to 30 displays of "oh my" arthropods from around the world.
The H.O. Lund Club, a Department of Entomology graduate student-run social- and service-oriented organization, will also bring the UGA Insect Zoo, which features live exotic insects that children — and their guardians — can observe and hold.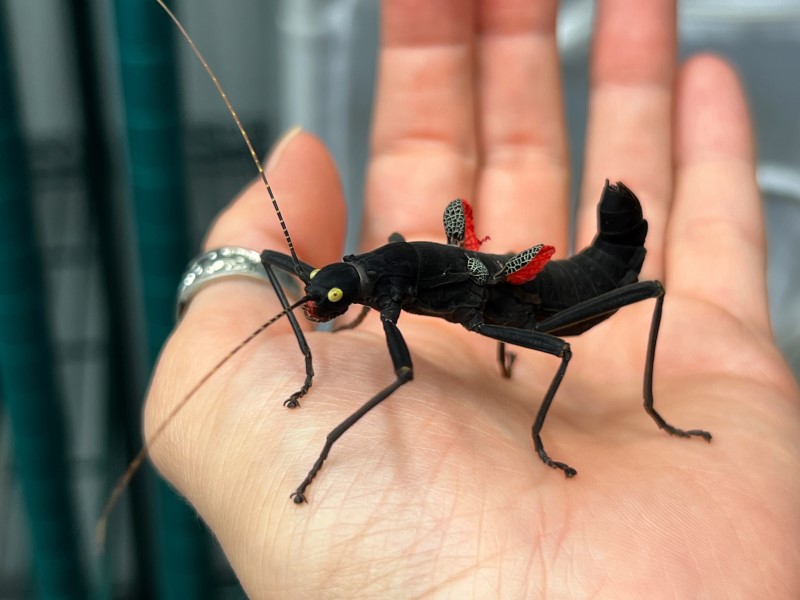 Miriam Edelkind-Vealey, Lund Club outreach coordinator and a graduate student studying bees in urban forest fragments, said that while many people grow up learning that bugs are scary or gross, these exotic insects show how "cool" bugs really are.
"You not only get to see the reaction from the kids, but you also get to see the parents' reactions. A lot of fears are learned behavior," Edelkind-Vealey said. "Insect-ival brings awareness to entomology as a whole. Families will see things they can see in their own backyards – fireflies, butterflies, etc. – but also insects from around the world to see how other places are different from where we call home."
In addition to events and activities featuring six-legged stars, families can enjoy one of many food trucks that will be on-site for Insect-ival. If parking lots at the garden are full, visitors can park at the nearby women's sports complex on Milledge Avenue and take a free shuttle to the garden entrance.
"This is an incredible, multilayered educational event that has expanded throughout the years," said Allison Johnson, former coordinator for the CAES Department of Entomology and recently hired Pesticide Safety Education Program coordinator for UGA Cooperative Extension. "I've had the opportunity to see it grow over the years — you can now be indoors, outdoors and enjoy the children's garden. It has expanded into a beautiful event that appreciates the environmental impact of insects."
Insect-ival is sponsored by the State Botanical Garden of Georgia, UGA Lund Club, UGA Department of Entomology and Georgia Museum of Natural History.
Learn more and find full event details on the State Botanical Garden of Georgia event page.