Whether looking to create a natural screen between homes or hide an unsightly corner of a property, experts with University of Georgia Cooperative Extension say that well-chosen small trees and shrubs can help homeowners create a natural fence in the landscape.
Before heading to the nursery or garden center, Sheri Dorn, Extension specialist in consumer ornamentals and Georgia Master Gardener Extension Volunteer coordinator, advises homeowners to first consider space.
"Do you have enough space for the tree — or any plant — that you have selected?" Dorn asks. "This is not just at planting time either. Homeowners need to think about how that plant is going to grow and fill the space available. Will it touch and rub the siding on a building or scratch windows? Will it overhang a street and be constantly hit and broken by delivery trucks? Will it block a critical view such that it causes a safety concern?"
Below-ground space also warrants consideration. If trees are planted in small spaces, including between sidewalks, next to foundations or near septic drain fields, there should be ample space for the root system, according to Dorn. Without enough space, tree roots can lift sidewalks and the trees can be at risk of blowing over during storms.
A publication from UGA Extension, "Great Plants Under 20 Feet for Small Spaces," suggests planting trees and shrubs in the fall as root systems will continue to develop while the top of the plant shuts down during cooler temperatures. With this method, roots are better established by the time hotter summer temperatures roll around.
Another issue in considering the amount of space a plant needs is how close they are placed to other new plantings or existing plants in the landscape.
"We are impatient to fill a space, to see a sizable plant in place," Dorn said. "When we plant based on mature width and height, the initial planting feels thin. There's lots of space that provides opportunities for weed growth. The human instinct is to plant more. Don't do it!"
If homeowners do not heed this warning, the plants may be more prone to problems down the line, including increased insect or disease issues and a landscape that might feel overgrown within a few short years, Dorn added.
Here are four small trees and plants — all under 20 feet — recommended by UGA Extension for small spaces.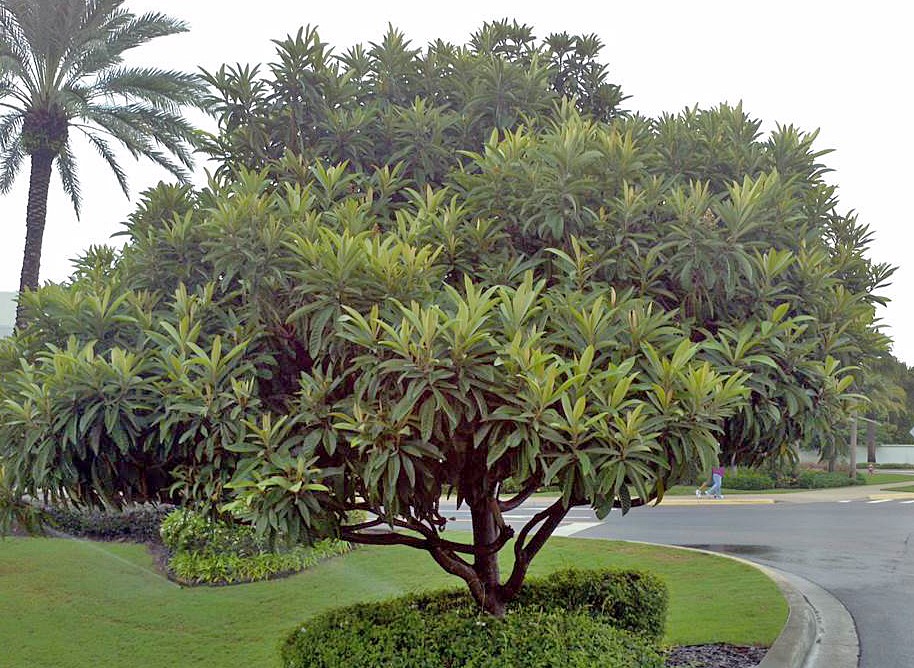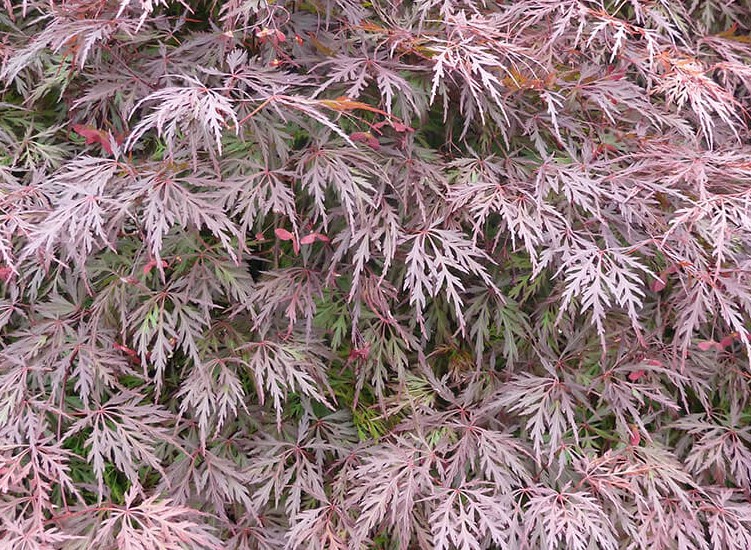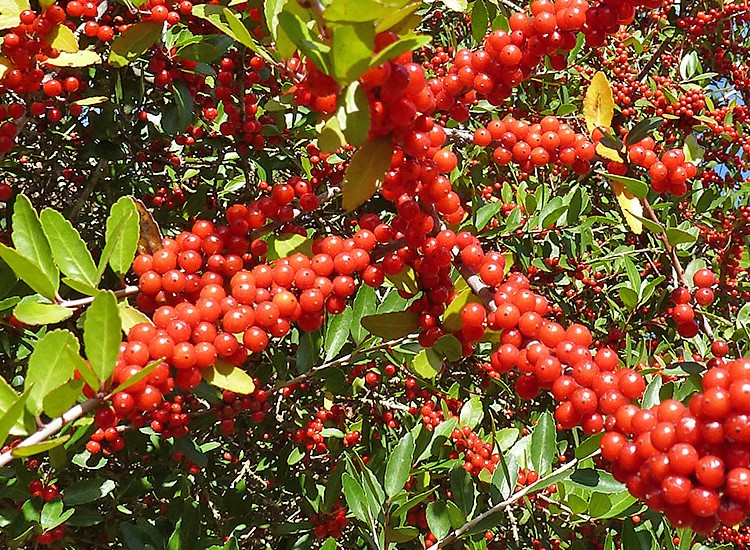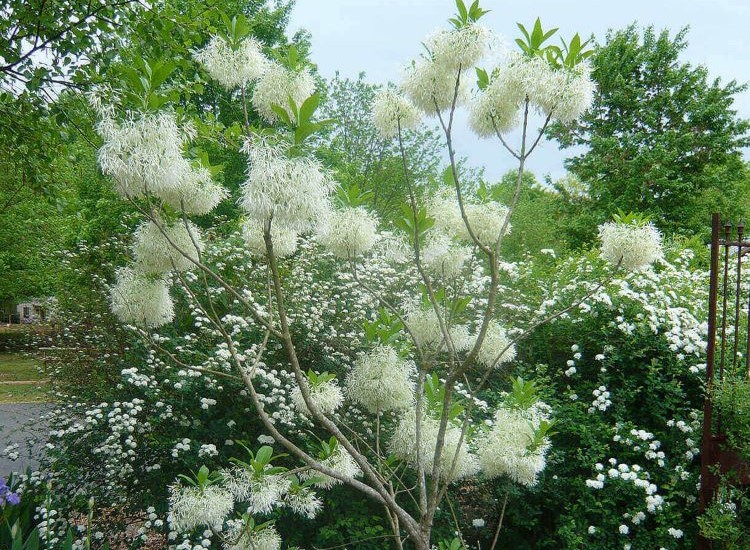 Loquat (Eriobotrya japonica) is hardy in zones 7 to 10. It has coarse texture and a rounded form. It will grow from 10 to 20 feet at full maturity, with a 10- to 15-foot spread. Loquat is a broad-leaved evergreen tree with lustrous dark green foliage and blooms that are formed the summer prior to flowering. Flowers, which open from November through January, are white and fragrant. Loquat has a medium to fast growth rate. The fruit is edible. Similar to pears, the fruit ripens from April to June. Fireblight is one of the few problems that affects Loquat.
Weeping yaupon holly (Ilex vomitoria 'Pendula') is hardy in zones 7 to 9. This broad-leaved evergreen has fine texture, a weeping form and a height of 15 to 20 feet with an 8- to 10-foot spread. The growth rate is medium to fast. Small, dense leaves are lustrous dark green. The greenish-white flowers appear from mid- to late April, followed by red fruit. Weeping Yaupon Holly does not have any serious problems. Occasionally, leaf miner can be a problem. Both male and female forms are available in the trade. This holly is adaptable to various soil conditions and grows well in Southern gardens. It can handle both wet and dry growing conditions. The best growth occurs in full sunlight, but this tree is tolerant of light shade.
Japanese maple (Acer palmatum) is hardy in zones 5 to 8. It has a horizontal branching form and will reach 15 to 20 feet in height with a 10- to 15-foot spread. This is a deciduous tree with a slow to medium growth rate and red or green foliage, depending on the cultivar. Japanese maple has few disease and insect problems. There are many cultivars available, several of which can be expensive depending on the size purchased. The cultivars are propagated by grafting and, even though they are one of the most beautiful trees, the price of the grafted cultivars can be high. Japanese maples do best when planted in areas receiving filtered shade. Planted in full sun, they may suffer leaf scorch.
White fringe tree (Chionanthus virginicus), also known as grancy greybeard, is hardy in zones 4 to 9. This tree will grow from 12 to 20 feet with a 10- to 15-foot spread. It has coarse texture with an irregular form. It is deciduous with beautiful, slightly fragrant white flowers that open in May, followed by dark blue egg-shaped fruit in September. The fruit is a food source for birds and is mostly hidden in the foliage. There are not many serious problems associated with this species. The White Fringe Tree is native to the Southeast.
For a full list of recommended plants and additional planting tips, read "Great Plants Under 20 Feet for Small Spaces" from Bob Westerfield, UGA Extension consumer horticulturist, and Malgorzata Florkowska, a retired technician in the Department of Horticulture at the UGA College of Agricultural and Environmental Sciences.
When making final selections, Dorn encourages homeowners to explore plants that are new to them, including options with new colors or textures for their landscapes and gardens.
"Look for ways to enhance diversity in gardens by planting a variety of plants rather than large groups of the same thing," Dorn said. "We have so many wonderful landscape choices to enhance our landscapes, in turn adding value to our neighborhoods and communities."