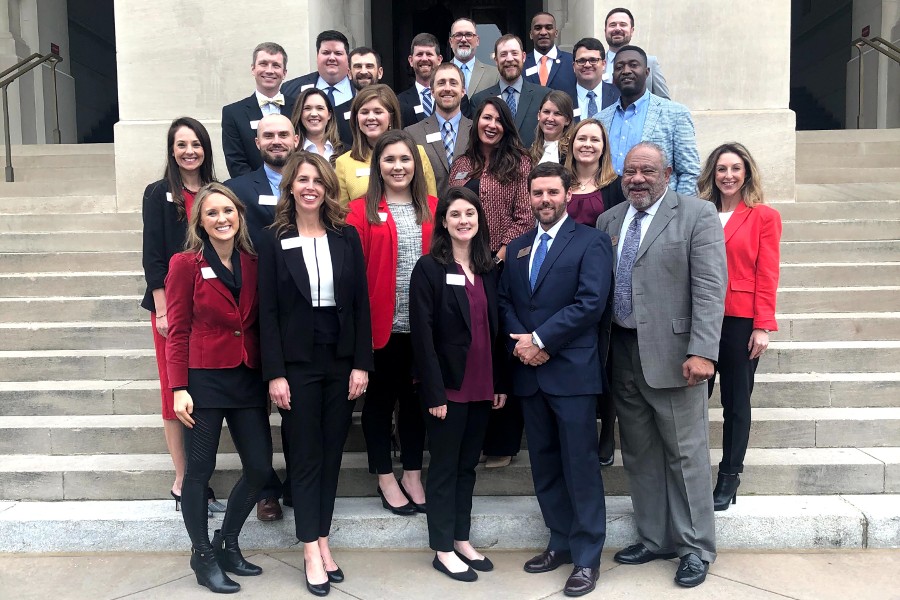 From fruit producers to financial professionals, the newest cohort of the Advancing Georgia's Leaders in Agriculture and Forestry (AGL) program was chosen from a broad field of applicants to the innovative, 18-month leadership development program.
The 2022-24 cohort of 25 participants was selected from more than 90 nominations, 60 applications and 40 interviews for the AGL program, which is offered by the Office of Learning and Organizational Development (OLOD) in the College of Agricultural and Environmental Sciences (CAES) and Warnell School of Forestry and Natural Resources at the University of Georgia.
AGL has had more than 90 graduates since 2014, when it transitioned from the independent AgriLeaders program, which ran from 1989 through 2009 and has more than 325 alumni, according to Lauren Griffeth, program director for AGL and UGA Cooperative Extension leadership specialist.
"Each time a class is selected, I am amazed at the amount of scientific knowledge, professionalism and work ethic that each person brings into the program," Griffeth said. "It is our challenge at the University of Georgia to keep these professionals stretching to set new goals and to provide them specialized tools for their success."
Participants, who are professionals working in agriculture, forestry and allied sectors in Georgia, complete five Georgia-based institutes, a Washington, D.C., federal policy institute, and an optional capstone experiential learning trip.
The 2022-24 cohort also will learn more about carbon sequestration and sustainability in all aspects of farming and forestry.
A statewide program with community impact
"The 2022-24 cohort will join a community of graduates from the AGL program who have carried out personal leadership projects that have reached communities far and wide across Georgia ranging from agricultural succession planning in Carroll County, to providing teachers with resources to teach forestry in Bibb County, to mentoring fatherless youth in Colquitt County," Griffeth said.
The first institute will kick off in late August, focusing on personal leadership development through team building, peer coaching, leadership assessments and professional trainings.
The cohort will move through additional institutes and learning experiences that cover understanding Georgia's emerging and existing markets, effective communication, state government, economic development, innovation and more before graduating in late March 2024.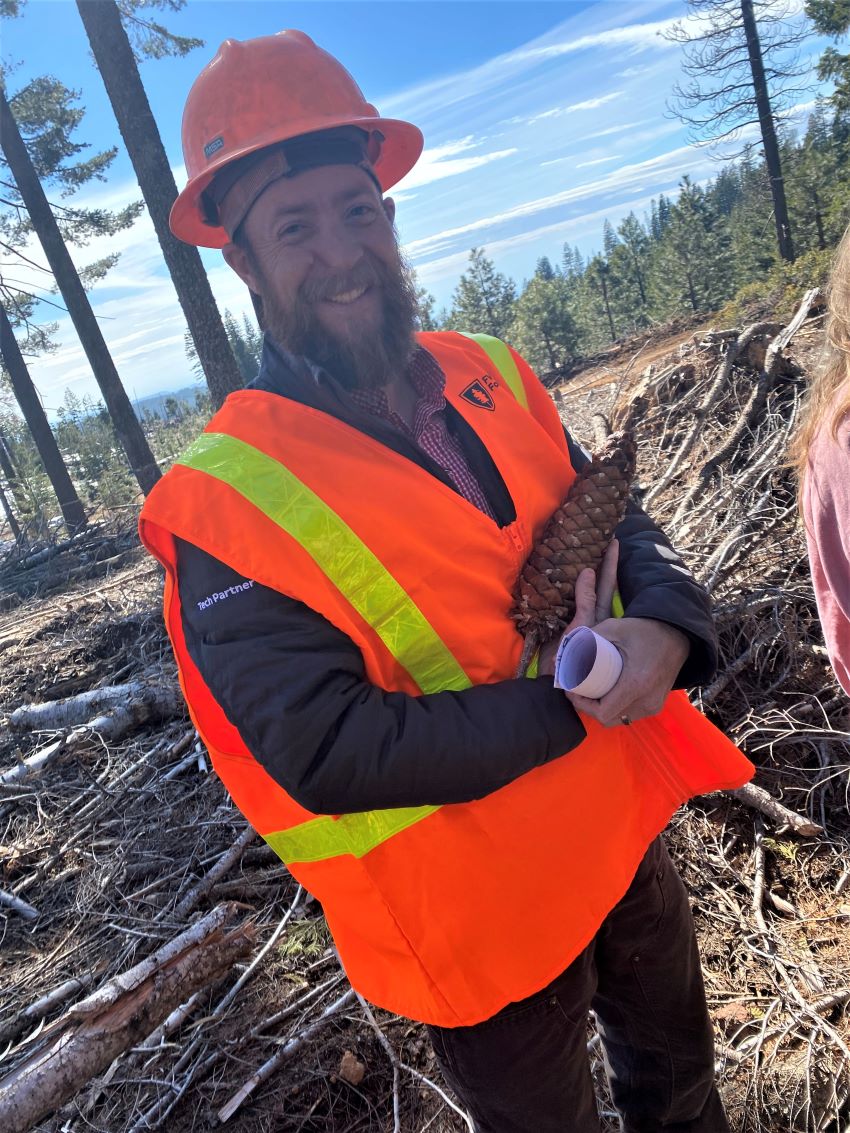 The 2022-24 AGL cohort
The incoming AGL cohort, listed alphabetically by last name, includes:
Jazmond Carter, USDA-NRCS, LaGrange, Georgia
Brett Davis, Miller County Gin Company, Albany, Georgia
Jed DeZelle, The Westervelt Company, Statesboro, Georgia
Megan Green, Evergreen Resource Solutions, LLC, Bishop, Georgia
Gordon Grizzle, Green Diamond Management, Perry, Georgia
Rawley Hicks, AGCO Corporation Marietta, Georgia
Will Hinson, Leger & Son, Inc., Cordele, Georgia
Vontice Jackson, USDA-NRCS, Hephzibah, Georgia
Kyli Lamar, 1 DOG Ventures, Thomasville, Georgia
Liz Maddux, Triangle Chemical Company, Macon, Georgia
Robert McLeod, Tidewater Ag & Construction, Tifton, Georgia
Taylor Moses, Moses Pecan, Uvalda, Georgia
Whitney Murphy, Corteva Agriscience, Statesboro, Georgia
Tyler Nessmith, Westway Feed Products, Madison, Georgia
Andy Paul, Georgia Agricultural Education, Winterville, Georgia
Ryan Phillips, Georgia Forestry Commission, Silver Creek, Georgia
Daniel Reddick, AgSouth Farm Credit, Greensboro, Georgia
Ryan Reddish, Forest Investment Associates, Atlanta, Georgia
Harry Sanders, Sanders Logging Incorporation, Cochran, Georgia
Mitchel Sheffield, Staplcotn, Ty Ty, Georgia
Dwight Sheppard, F&W Forestry Services, Inc., Albany, Georgia
Jake Tench, Georgia Agribusiness Council, Cornelia, Georgia
Adam Thornton, Columbia Farms, Canon, Georgia
Mallory Tyndal, Carden & Associates, Cordele, Georgia
Whitney Zeagler, Planters EMC, Sylvania, Georgia


To learn more about the AGL program, visit caes.uga.edu/agl.