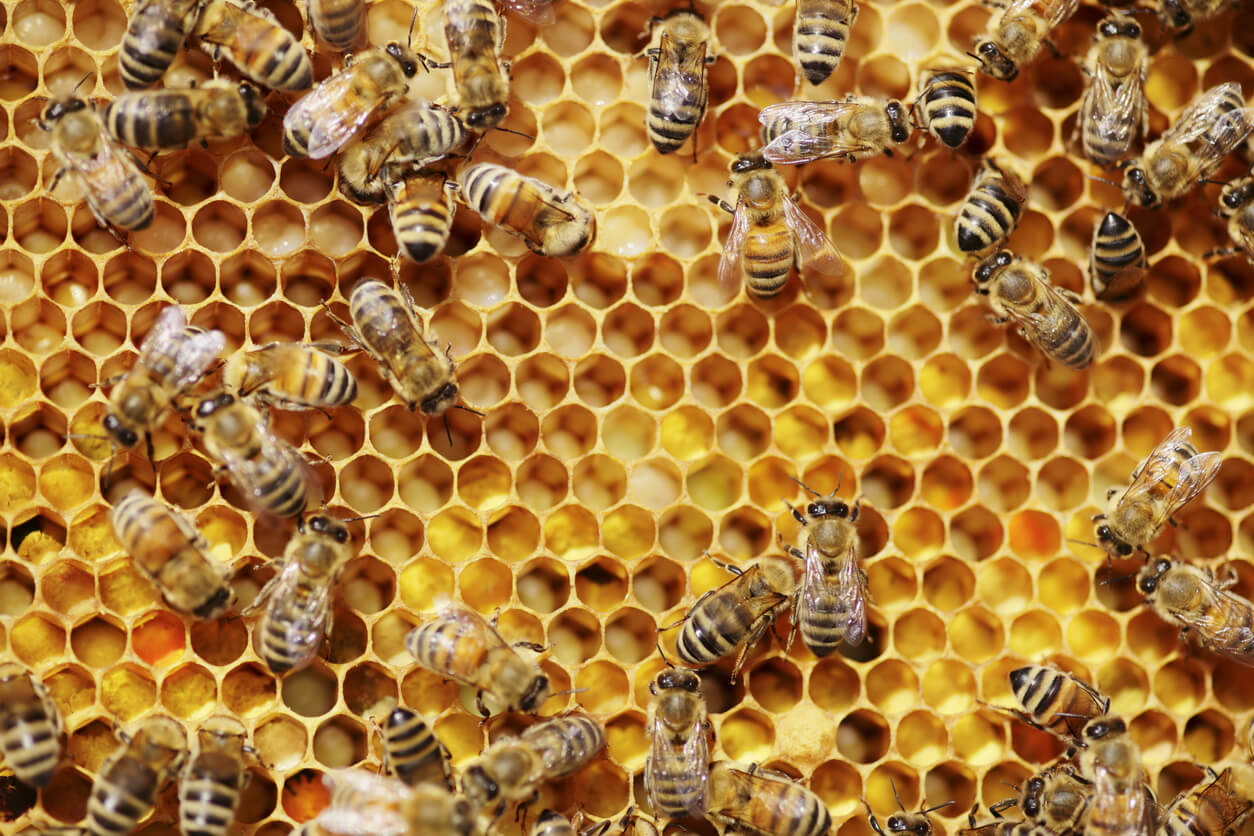 Beekeepers, it's time to grab your smoker and hive tool — the Young Harris Beekeeping Institute will celebrate its 30th year May 18 to 21.
The four-day event, held in person at Young Harris College, is an immersion experience for anyone interested in bees and beekeeping, regardless of experience level. Registration is open through May 16.
"For brand-new beginners, we offer classes on everything you need to know to start beekeeping. For hobbyists, sideliners and professionals, we offer classes on the latest science-based recommendations for improving your skills, the health of your bees and the bottom line of your beekeeping business," said Keith Delaplane, professor in the Department of Entomology at the UGA College of Agricultural and Environmental Sciences (CAES) and one of the founders of the Young Harris Beekeeping Institute. "The optional trainings — Master Beekeeper, Welsh Honey Judge and Certified Bee Removal Operator — offer experienced beekeepers the chance to be recognized for their expertise and specialize their skills."
Becky Griffin, CAES community and school garden coordinator at the Georgia Mountain Research and Education Center in Blairsville, said that the biggest impact of the institute is the new knowledge that beekeepers take home to their apiaries, whether they are a commercial beekeeper or a new hobbyist.
"Beekeeping is challenging and tackling bee problems involves multiple approaches," Griffin said. "The institute is a forum for experts to introduce new research on bee issues and for fellow beekeepers to share their experiences. Every beekeeper leaves the institute with something new to try."
Delaplane, who was recently featured on the IPM on the Fly podcast, said that the institute serves to add to the growing pool of more than 1,000 certified Master Beekeepers across the state of Georgia and the Eastern U.S. who serve as credible ambassadors for bees and beekeeping in their home communities.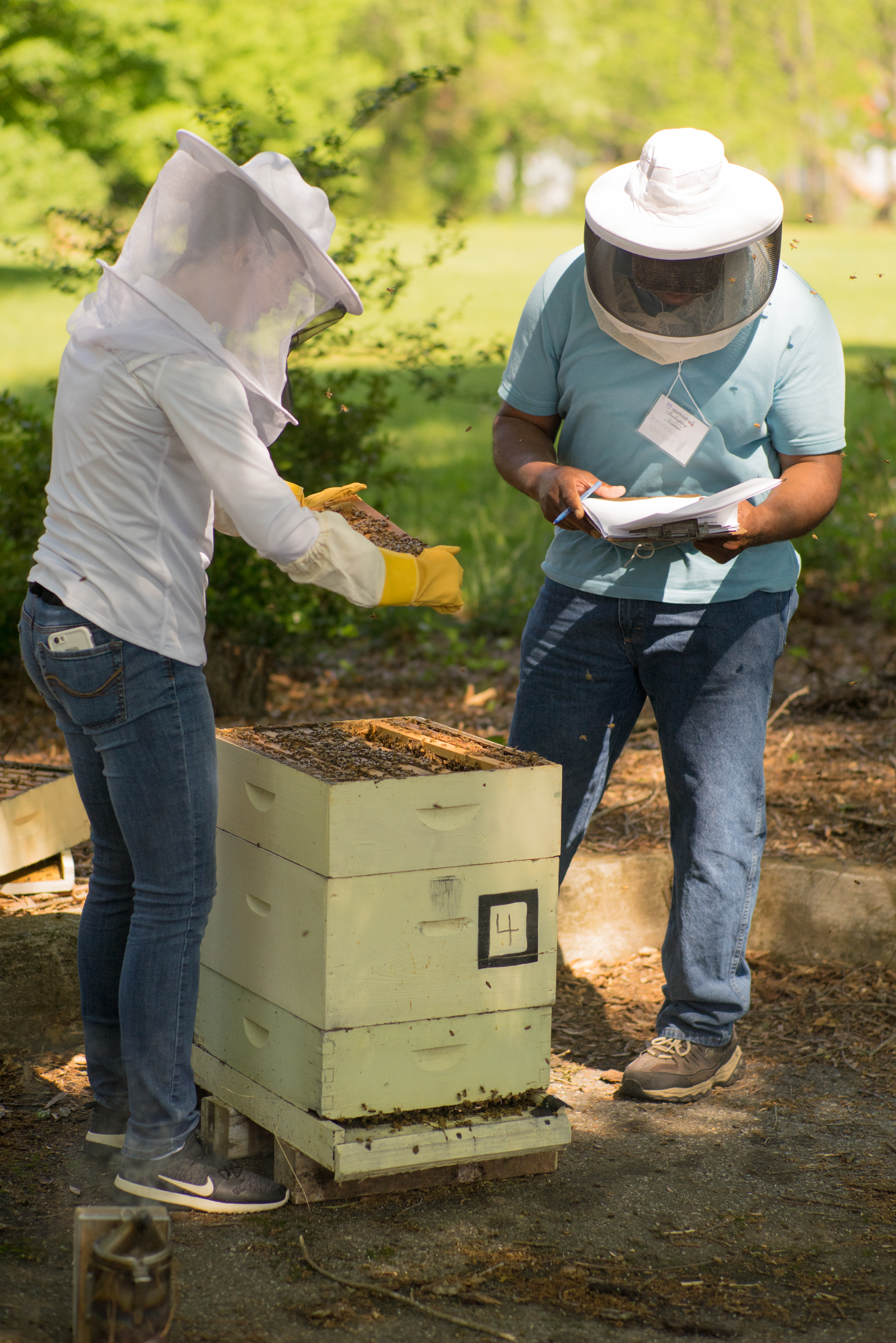 "Another long-range impact is the Welsh Honey Judge system introduced to the U.S. through a long collaboration between the Young Harris Beekeeping Institute and colleagues in the United Kingdom," Delaplane said. "This system of honey judging takes a more sensory, opposed to analytical, approach to judging the market quality of beehive products — think wine tasting versus a chemistry lab."
The 2022 institute includes a program with more than 90 bee-related lectures and workshops, a honey show with $1,000 in cash prizes, local and national vendors, social and networking opportunities, and a special celebration to kick off the 30th anniversary on May 18.
Julia Mahood, Master Beekeeper and longtime institute attendee, said many participants come for the Master Beekeeper-certified program, where four levels of testing are offered, or the Welsh Honey Judge training program. This year, the institute will also offer a new training on completing bee removals from structures, which will be required by law starting in 2023.
"Having one conference that covers all of these programs is unique," Mahood said. "The knowledge you come away with is spectacular — a really nice bonus is meeting beekeepers from all over and seeing old friends."
Also new for this year's institute is the launch of the "Creating a Buzz" award. Designed to show appreciation for county Extension programs that are excelling in pollinator education, the award offers 10 counties the opportunity to send a delegate to the conference.
"We are excited to host the 30th annual institute and especially excited to celebrate this long-term success by offering scholarships to these 10 counties so that we can encourage even broader participation," said Laura Perry Johnson, head of UGA Cooperative Extension.
Griffin added that the opportunity to send delegates from 10 counties means more beekeepers across the state will have access to the important information coming from the institute as attendees report back to their Extension beekeepers and local beekeeping clubs.
"In my 20-plus years of being a beekeeper, I've attended hundreds of bee meetings," said Jennifer Berry, an apiculture research professional and lab manager for the UGA Honey Bee Program. "To me, the institute is by far the most welcoming and fun meeting. We make it our mission, for beekeepers of all ages and backgrounds, to enjoy themselves, learn from fellow beekeepers and feel they are a part of this amazing world of beekeeping."
To learn more about the Young Harris Beekeeping Institute and to register, visit bees.caes.uga.edu/yhc-uga-beekeeping-institute.html, where the full program is also available.