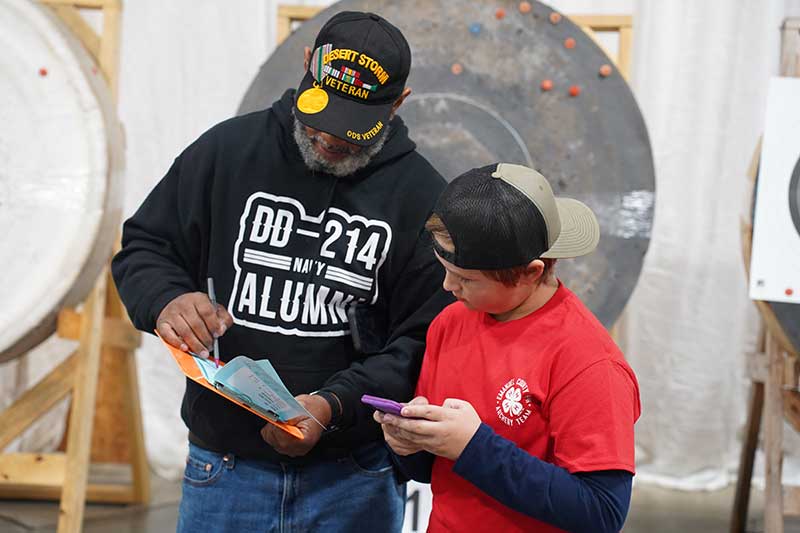 Georgia 4-H is recognizing the vital role adult volunteers play in delivery of the 4-H programming to thousands of youths who benefit from the educational, recreational and community service opportunities the organization provides during National Volunteer Appreciation Week.
More than 5,000 adult volunteers contribute approximately 156,000 hours of service in Georgia each year. Volunteer Appreciation Week includes a celebration of current 4-H volunteers and an invitation to community members to become new volunteers with Georgia 4-H. Avenues for volunteer service with 4-H include coaching judging teams, leading special interest projects and chaperoning summer camps.
Madison County volunteer Shannon McBride was honored with the Georgia 4-H Salute to Excellence Outstanding Lifetime Volunteer award in 2021. She has spent more than 15 years as a volunteer coach for the Horse Quiz Bowl, Horse Judging and Hippology teams and also serves a judge for county Project Achievement.
"I had never heard of Horse Quiz Bowl before my daughter came home and asked to join the team," McBride recalled of her first volunteer experience with 4-H. "If you want to see joy on the face of a young person and feel warmth in your own heart, there is no greater reward than being a 4-H volunteer."
University of Georgia Cooperative Extension provides youth development education and risk management training to each screened volunteer to prepare them to "make the best better" for every 4-H'er. Volunteers serve as coaches, mentors, cheerleaders and friends to the students they serve. Volunteer involvement in 4-H programs allows for more diverse programming to be offered statewide and enables 4-H'ers to have positive interactions with caring adults who are invested in their futures and their success.
Stewart Thigpen, who has volunteered with Bulloch County 4-H since 2016, received the 2021 Georgia 4-H Salute to Excellence Volunteer of the Year award. He and his wife, Karen Thigpen, are certified archery coaches with the Georgia 4-H Shooting Awareness, Fun and Education (SAFE) program, and they coach the Bulloch County Cotton Boll and Consumer Judging team.
"This organization builds skills like leadership, civic responsibility, public speaking and self-confidence," Thigpen said. "Volunteering is rewarding because you can immediately see the difference that you are making in the life of a child."
McBride, Thigpen and numerous other volunteers were recognized at the Volunteer Salute to Excellence award ceremony in December at Rock Eagle 4-H Center. Georgia 4-H values the selfless contributions these individuals make and the lasting impact they have on hundreds of thousands of youths each year.
Festivities throughout this week include social media spotlights, digital recognition and local county initiatives to thank volunteers for their service.
Georgia 4-H empowers youth to become true leaders by developing necessary life skills, positive relationships and community awareness. As the largest youth leadership organization in the state, 4-H reaches more than 225,000 people annually through UGA Extension offices and 4-H facilities.
For more information about how to get involved as a volunteer with Georgia 4-H, contact your local UGA Extension office or visit georgia4h.org.