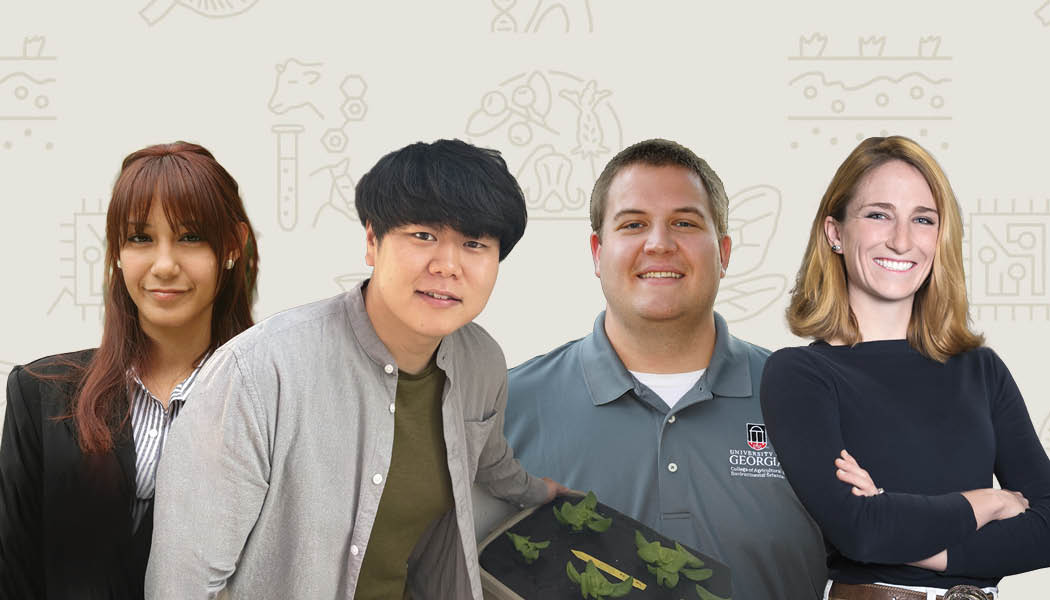 Four graduate students in the University of Georgia College of Agricultural and Environmental Sciences (CAES) have been honored with an E. Broadus Browne Award for Outstanding Graduate Research.
Given in honor of the former director of the Georgia Agricultural Experiment Stations, the award is presented to outstanding master's and doctorate students in CAES based on both their research and effective communication.
The first-place doctoral award consists of a certificate, $2,000 and up to $2,500 in travel funding support to attend a professional meeting. Second place is awarded $1,000. The first-place master's award consists of a certificate, $1,000 and up to $2,500 in travel funding support to attend a professional meeting.
"Each year I get the great pleasure of seeing the work of some of the most talented people in our college — our graduate students," said Allen J. Moore, associate dean for research at CAES. "Research at CAES has never been in better hands."
Keila Acevedo Villanueva took first place in the Ph.D. category. She is graduating in May 2022 with a doctorate in poultry science under the guidance of advisor Ramesh Selvaraj. Villanueva graduated with a master's degree from UGA in 2019, also in Selfaraj's lab, after earning an undergraduate degree in biomedical sciences in her native Puerto Rico.
Changhyeon Kim, a fourth-year doctoral candidate in horticulture, took second place. He intends to graduate fall 2022 under the guidance of Marc W. van Iersel. Originally from Daejeon, South Korea, Kim holds a bachelor's degree in horticultural sciences from Chungnam National University.
Matthew Holton, who double-majored in animal science and dairy science for his undergraduate degree at UGA, took first place in the master's category. A second-year master's student, Holton will defend his thesis in early April 2022 under the guidance of Pedro Fontes.
Grace Ingham moved from Madison, Wisconsin, to obtain her undergraduate degree at UGA, majoring in environmental economics and management with minors in ecology and Spanish. Awarded second place in the master's category, Ingham intends to graduate in August under the guidance of Susana Ferreira and Marguerite Madden.
Where are you from, and why did you choose to study at UGA and CAES?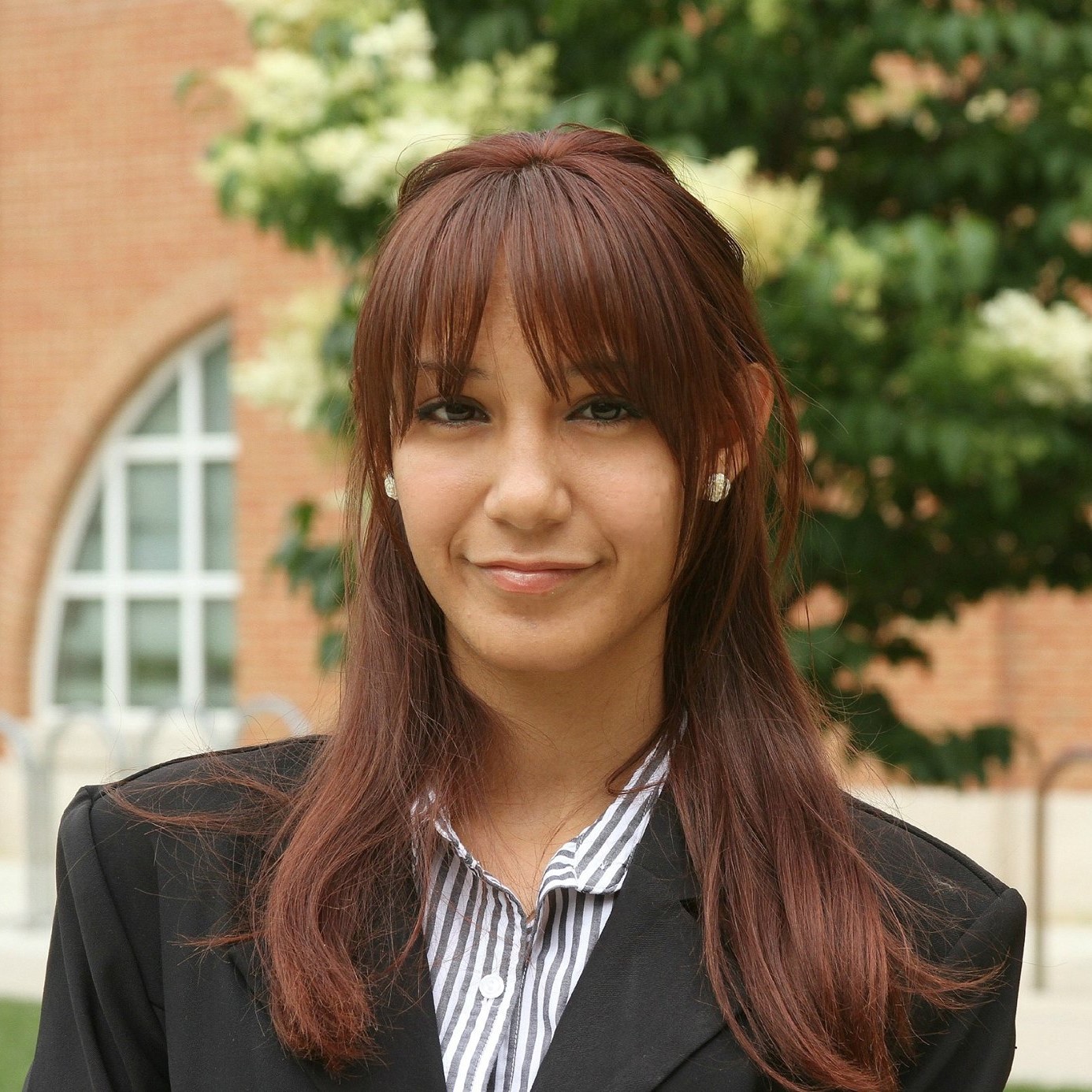 KAV: I am from Puerto Rico. There are limited opportunities on the Island when it comes to pursuing graduate education, so I took every chance I had to participate in different competitive programs that gave me the opportunity to do multiple internships in the U.S. during the summer breaks of my undergraduate years. By the end of my bachelor's, I already knew I wanted to pursue my graduate education under one of my previous mentors, Dr. Selvaraj, and I came to UGA.
CK: I am originally from Daejeon, South Korea. CAES has great horticulture programs, which are internationally well known. My advisor, Dr. Marc W. van Iersel, is one of the most prominent scholars in controlled environment agriculture. Additionally, CAES has many great researchers who are specialized in both plant biology and applied plant sciences.
MH: I am from Dawsonville, Georgia. I chose to study at UGA and CAES because I thought it would prepare me for my future. I had the long-term goal of attending veterinary school and I felt the college — and more specifically the Animal and Dairy Science department — would prepare me the best for that education in the future.
GI: I am from Madison, Wisconsin but I moved down to Georgia to attend the Odum School of Ecology on a CURO Scholarship. Odum is one of the best ecology schools in the nation, and I knew that I wanted to study climate change so I only investigated schools with strong undergraduate environmental majors. Even though I ended up switching to a minor in ecology, Odum still holds a very special place in my heart and academic experience. After finishing my undergraduate degree in environmental economics and management with CAES, it was a natural progression to begin a master's degree in the department with Dr. Susana Ferreira, with whom I had worked on research projects as a junior and senior.
What is your research about, and what are the potential implications?
KAV: My research focuses on studying the efficacy of a novel Salmonella chitosan nanoparticle vaccine that can be delivered to broilers orally. I am studying the efficiency of the vaccine in decreasing Salmonella loads and eliciting mucosal responses. The potential implications are to develop a working, oral-killed Salmonella vaccine for broilers (none are commercially available today) and to help decrease Salmonella in the poultry industry while decreasing Salmonellosis in humans.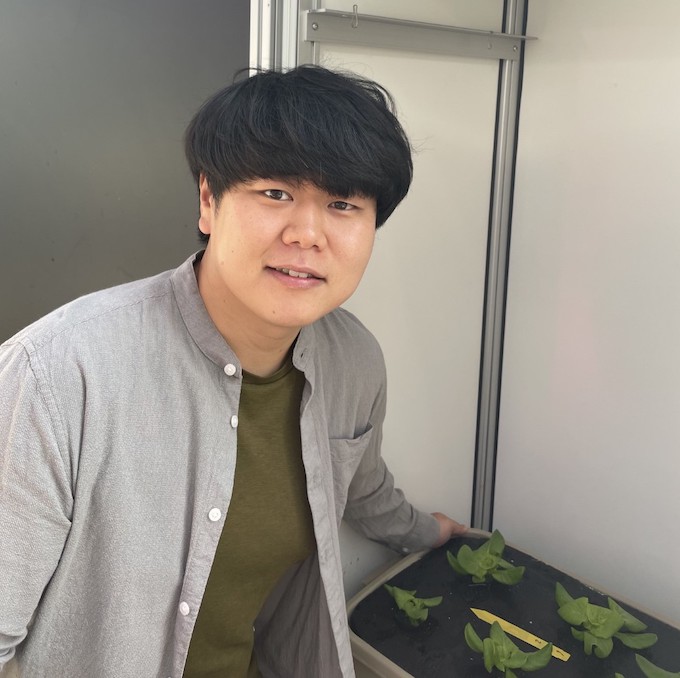 CK: My dissertation research is focused on developing a lettuce growth model and a low-cost automated multispectral imaging system in controlled environment agriculture. The model will accurately estimate yield based on photosynthetic physiology so that stakeholders or growers can use the result of simulation for decision-making in management. The imaging system can collect phenotypic data including canopy size and pigmentation in an automated manner at a low cost. Such data can be used for novel cultivar screening in breeding programs or decision-making in crop management.
MH: My research involves the use of color doppler ultrasonography and blood markers as a tool for early pregnancy diagnosis in beef cattle. I am using color doppler ultrasonography to estimate the amount of blood flow in the corpus luteum on the ovary of cows and heifers to characterize differences between pregnant and non-pregnant females. I am also evaluating differences in ovarian blood flow and blood markers in plasma of females that are experiencing embryonic mortality. This research will help us diagnose pregnancy earlier in cattle than methods that are currently available, allowing for an increase in profitability for cattle producers.
GI: I research resilience to climate change. Specifically, resilience to disaster events where climate change interacts with something else to create an even bigger problem referred to as a compound risk. For example, sea-level rise due to climate change might cause an overflow of sewage from a waste treatment plant, meaning that a community is facing both flooding and dangerous contamination at the same time. I am developing a novel methodology for identifying areas of high compound risk within an area based on environmental, economic and social factors. A big part of my work focuses on communicating the results of risk/resilience analysis with the affected communities, so I also do a lot in the digital communications space (making websites, mobile applications and interactive data). For my thesis, I am working with folks in Glynn County, Georgia, to help them prepare for compound risks.
Why did you choose your field of study?
KAV: I am interested in working with enteric and foodborne pathogens like Salmonella. Poultry is one of the main reservoirs for Salmonella, so it was a good fit.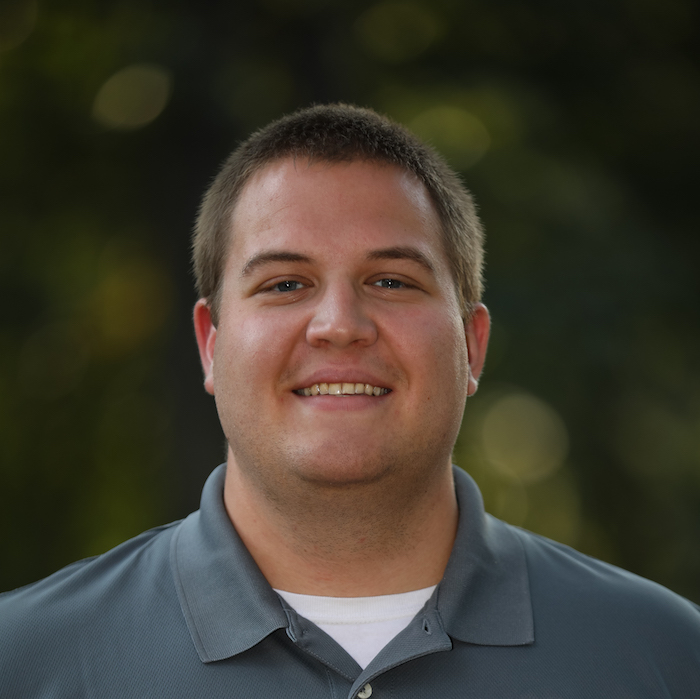 CV: My grandparents had grown varieties of horticultural crops. Meanwhile, I had great interests in plants, especially in terms of how they respond to environmental changes. That led me to study horticultural sciences during my undergraduate and I am continuing the journey.
MH: I chose the graduate program due to my interest in the topic — bovine reproduction. I have always been interested in the reproduction in cattle and I saw this as a way to enhance my education and knowledge on the subject.
GI: I became interested in environmental economics in the second year of my undergraduate degree in ecology. My interest in climate change had led me to Odum, but I was more passionate about change-making than I was in the science behind planetary changes. I began looking at all the majors at UGA that could give me the tools to be active in climate change policy and programming, and environmental economics seemed like a good fit. After taking Dr. Ferreira's class in environmental economics I fell in love with the subject and have stayed in this field ever since.
What has been the best experience you've had so far at the college?
KAV: What I like most about the college is the diversity we have. Just being here and getting to get to know people from different cultures is an experience on its own.
CK: A harvest of an experiment with lab mates. Our lab has helped each other during a harvest of an experiment with some fun music. After this, we go out for lunch or dinner together.
MH: The best experience has been my path to obtain my master's. I started my master's degree in June of 2020 right at the beginning of COVID. During this time, so many things were uncertain in the world around me. However, with the support of the department and the college, my research was able to continue with proper safety precautions and this made it possible for me to stay on track and graduate on time. I believe this is a testament to the agriculture industry — though a majority of our world was put on hold, our industry still had to continue to feed our growing population and continue to find ways to improve the efficiency of our practices.
GI: The best experience I have had so far with CAES was in my third semester when I tried to take three Ph.D.-level classes on top of several other master's level courses and my RA. As you can imagine, it was a tough time and I was pretty stressed out. But it was this incredible whirlwind of learning where I gained so much knowledge at a depth and breadth that I had not experienced in the past. Being under that pressure to learn also motivated me to reach out more to my classmates for help, and despite being crazy busy, that was the semester where I made some incredible and lifelong friends in the department (including one who will be in my wedding next year!). I have learned so much from these other students about graduate school, life and, of course, environmental economics!
What do you want to do with what you have learned here?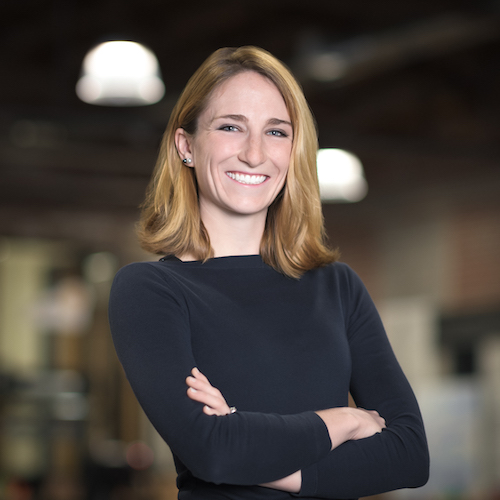 KAV: I want to apply everything I have learned to my future career. I aspire to be a researcher and have my own lab, so I want to take what I have and use it and keep growing as well.
CK: I would like to be a faculty member who studies horticultural physiology based on a multidisciplinary approach to support the horticultural industry.
MH: I plan on taking what I have learned and continuing my education in veterinary school and possibly pursuing a Ph.D. as well.
GI: After graduation, I would like to work with local communities to solve the global problem of climate change. I really believe that policy and programming at a local level is one of our best tools against environmental degradation, especially given the political difficulties around national and international policy implementation. Another student in my program, Anna Perry, and I are working on founding our own consulting firm where we hope to make this vision a reality.
How do you plan to use your award?
KAV: I think I am just going to save that prize money for now! But I will use the travel money to go to the 2022 gut health symposium.
CK: It is my honor to win this award. For the cash award, I will celebrate with my advisor and lab mates, which is our lab's tradition. Then I will use the money to pay the registration fee for next semester. I will also get a gift for my wife, Jeehye Kim, who has been rooting for me always. Without her, I cannot imagine that I could have accomplished this award.
MH: I plan on using my award to attend a conference where I can expand my knowledge in the field of bovine reproduction.
GI: Outside of school I am an avid cyclist and outdoor adventurer. I think I will be using my award to travel to some upcoming bike races where I will be competing, as well as on a trip to Florida with my friend Anna for a kayaking adventure!
To learn more about graduate programs at CAES, visit caes.uga.edu/students/graduate-programs.html.