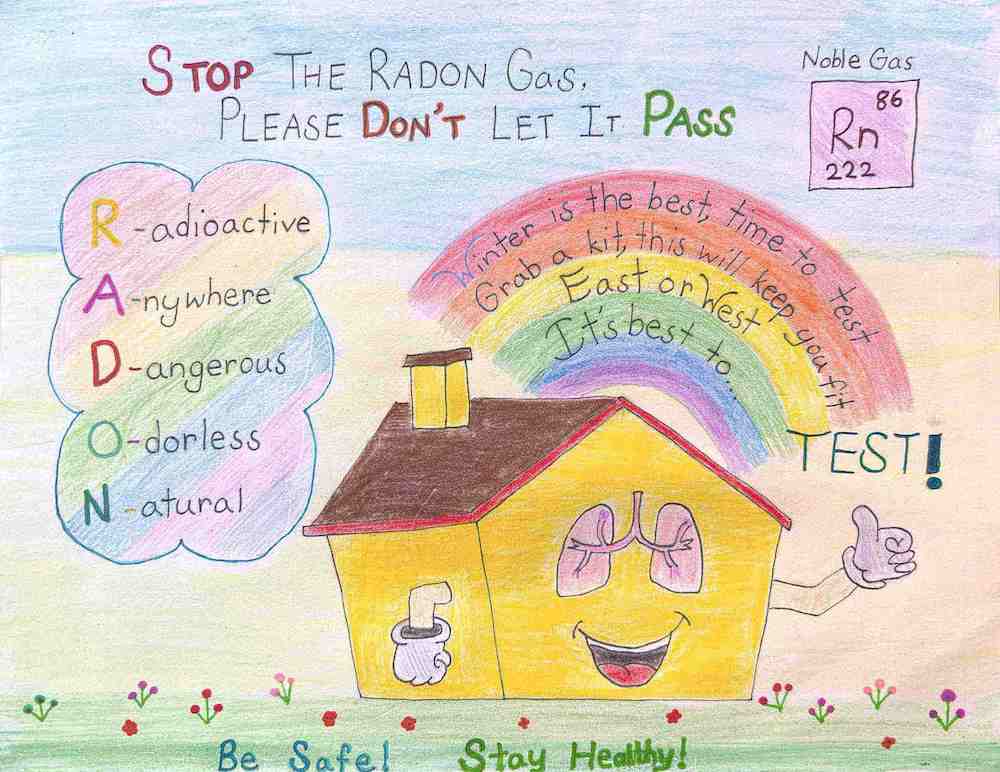 January is National Radon Action month, and each year University of Georgia Cooperative Extension sponsors a poster contest for students across the state to help bring awareness to the importance of radon testing.
The UGA Radon Program has selected its three Georgia radon poster contest winners for the year, with one selected to enter the National Radon Poster Contest sponsored by the Conference of Radiation Control Program Directors and the U.S. Environmental Protection Agency.
This year, Jayden Mulamoottil, a fourth-grade student at Barrow Elementary in Athens-Clarke County, placed first with a poster imploring Georgians to check their homes for radon gas.
Sofia DeRenzo, an eighth-grade student from Cartersville Middle School, won second place with an informational poster explaining radon's origins and health effects.
Poppy Odom, a fourth-grade student at Barrow Elementary in Athens-Clarke County, won third place with a poster featuring a home in danger of being infiltrated by radon.
What is radon?
Radon is a colorless, odorless gas that is the second-leading cause of lung cancer. Exposure to this gas over the course of many years can cause lung cancer, even in nonsmokers. In fact, radon is the leading cause of lung cancer among nonsmokers. Each year about 800 Georgians die from radon-induced lung cancer.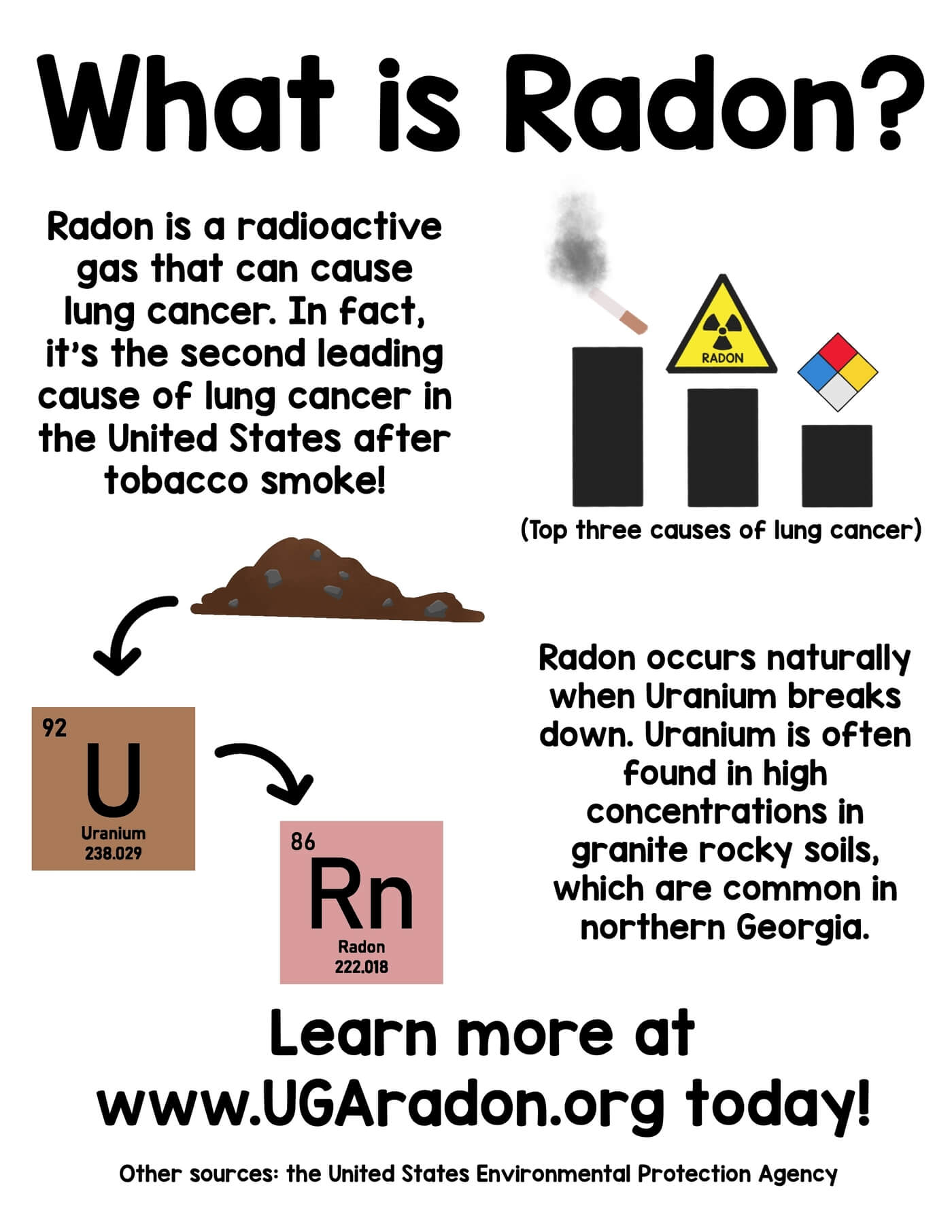 Radon occurs naturally from the breakdown of uranium in soil and rock. Granite rock often naturally has high levels of uranium, and because granite makes up much of north Georgia, radon is a prevalent problem in the region.
Once the gas forms, it seeps out of the soil and rises into the homes above. Because radon is a gas, it can enter homes through tiny cracks in foundations, crawl spaces and basements.
Radon exposure can also result from drinking water from private wells. In Georgia, wells drilled into granitic crystalline rock aquifers, usually in the northern part of the state, are at risk of naturally occurring radon contamination. This is where the uranium that decays into radon can be found at higher levels. All homeowners with wells should have their water tested for radon.
Addressing high radon levels
According to the EPA, about 1 in 15 homes have high radon levels. Scientists measure radon by the rate of radioactive decay per liter, called picocuries per liter (pCi/L). Levels of radon at or above 4 pCi/L are hazardous.
If the radon level in a home is high, homeowners can install a radon reduction system. A radon reduction system, also known as a radon mitigation system, reduces high levels of indoor radon to acceptable levels. The most common system is a vent pipe and fan system that pulls radon from beneath the house and vents it to the outside.
Simple testing
Fortunately, testing for radon gas is simple and inexpensive. There are two types of tests for detecting radon in the air — short-term and long-term.
Short-term radon tests take between three to seven days to complete, depending on the test used, and are the best first step to take when testing your home for radon.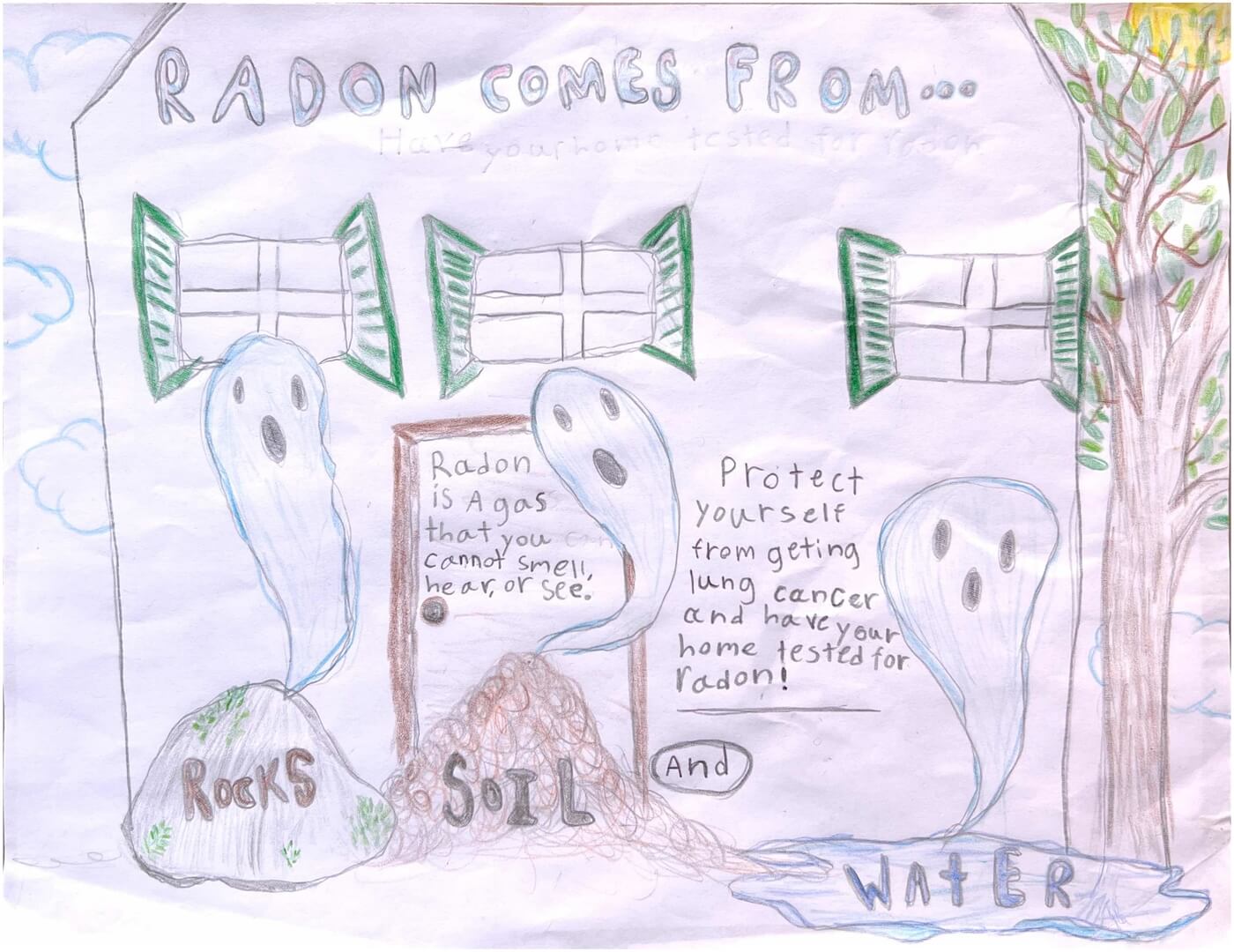 Long-term radon tests are the most accurate, but these tests take more than 90 days to complete. Long-term tests are often recommended as a follow-up when a short-term test kit indicates levels close to 4 pCi/L. Both types of tests indicate the average level of radon in the home during the testing period.
Once the radon test has hung in the lowest level of the home for the test duration, the homeowner must mail it to the laboratory. The laboratory will send the homeowner results after it processes the test kit.
Testing water is as simple as procuring a test, filling test containers with water from the faucet and mailing it into the laboratory.
Testing water is typically only necessary when a home uses well water. Radon in water test kits can be obtained from your local Extension office.
Test your home this month
Property owners can obtain a short-term test from the UGA Radon Program website or from hardware or big box stores. During the month of January, Georgians can receive $5 off their online radon test kit order at radon.uga.edu with the code NRAM2022 at checkout.
The UGA Agricultural and Environmental Services Laboratories (AESL) in Athens also test water samples for the presence of radon. To get a water testing kit, select "Radon in Well Water" on the site.