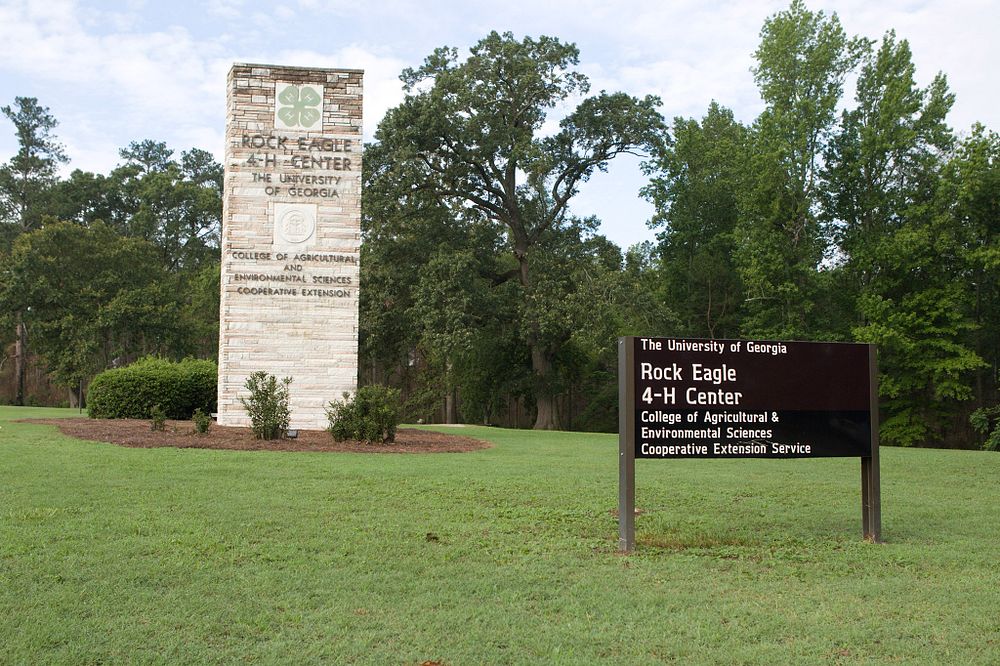 Rock Eagle 4-H Center was announced as a recipient of the Governor's Emergency Education Relief Fund (GEER II) in a press release from Gov. Brian Kemp's office on Jan. 10. The release stated that the $2.2 million in funding "will support vitally needed improvements to the facility to increase safety and expand learning experience opportunities."
Georgia 4-H, part of University of Georgia Cooperative Extension, will use this critical funding to make improvements to the largest 4-H facility in Georgia. Rock Eagle 4-H Center serves as an important destination for youth as they experience hands-on education in a variety of areas including leadership, communication skills, healthy living, civic engagement, workforce development and agricultural and environmental sciences.
Including Rock Eagle 4-H Center, six 4-H facilities across Georgia collectively serve over 100,000 guests in a typical year.
"The ability to use funds like GEER II, especially following the many impacts of COVID-19, is appreciated and essential in keeping our facilities safe and up-to-date," said Melanie Biersmith, associate 4-H leader for facilities and residential programs. "We look forward to stewarding these funds to keep this important facility open and continue to impact the lives of Georgians."
As GEER II funds are released to UGA, Georgia 4-H will work with UGA's Office of University Architects to implement the approved plans for improvement.
Georgia 4-H empowers youth to become true leaders by developing necessary life skills, positive relationships and community awareness. As the largest youth leadership organization in the state, 4-H reaches more than 225,000 people in a typical year through UGA Extension offices and 4-H facilities.

For more information about the Rock Eagle 4-H Center, including information on how to reserve the center for educational opportunities with groups and organizations, visit rockeagle4h.org.