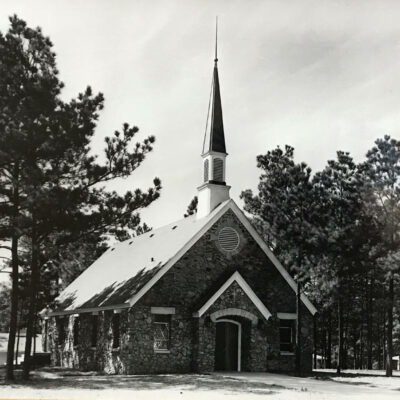 Georgia 4-H was responsible for one of 20 historic preservation projects honored by the Georgia Trust for Historic Preservation during its 44th annual Preservation Awards ceremony in Macon in October.
Georgia 4-H was specifically honored for Excellence in Restoration for its exemplary restoration of the Rock Eagle 4-H Center Chapel.
The chapel, considered the geographical center and heart of the Rock Eagle 4-H Center in Eatonton, was nearly lost to a fire in 2019.
The original 1953 blueprints were used to guide a full restoration of Rock Eagle Chapel using the original rock walls, which remained intact after the fire. Douglas fir trees from North Carolina were sourced to recreate the trusses and interior paneling. Several original light fixtures were restored and reused.
A surviving charred pew sits as a reminder of the fire, while new pews were handcrafted based on the woodwork of the originals. The front door's 1950s-era hardware and hinges are intact, and the company that created the first stained-glass windows for the chapel was able to recreate replacement windows.
Erected in the 1950s, the chapel has served as a gathering place for countless Georgia 4-H'ers, and it has also long served the area as a popular wedding venue. The structure was designed by Grady Smith, an architect with Cooper, Barrett, Skinner, Woodbury and Cooper, and was known for its distinctive wooden roof trusses and native rock walls hand-gathered from the surrounding property.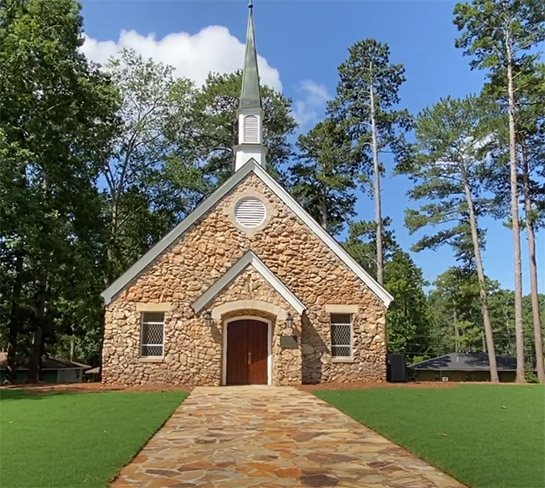 According to the Georgia Trust for Historic Preservation, the chapel represents "an accurate restoration project depicting the form, features and character of a historic building as it appeared at a particular period of time. The Georgia Trust praised the restoration project as "requiring sensitive upgrading of mechanical systems and other code-required work to make the site functional."
Nearly $500,0000 was raised through the generosity of more than 300 donors to help complete the $1.3 million project. The largesse included a lead gift of $200,000 from 4-H alumna Kelly Loeffler.
In addition, more than $65,000 was donated at the 2019 Georgia 4-H Foundation Gala through a special "paddle raise" event. Those gifts, along with more than $500,000 from insurance and $300,000 from Rock Eagle's operating budget, allowed the chapel to be restored while retaining historic connections to the original building. Rock Eagle 4-H Center attracts tens of thousands of visitors each year, serving as one of Putnam County's largest employers, and the chapel's restoration was vital to the center's operations.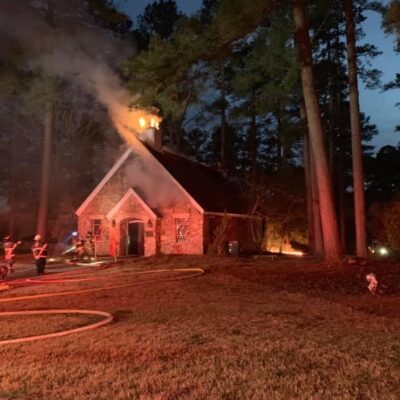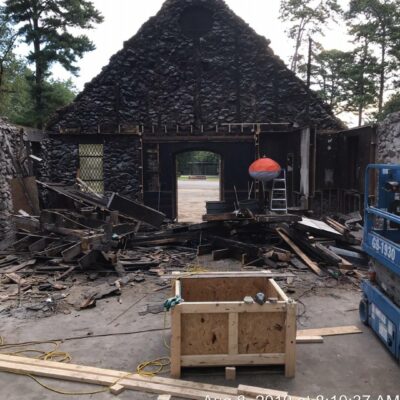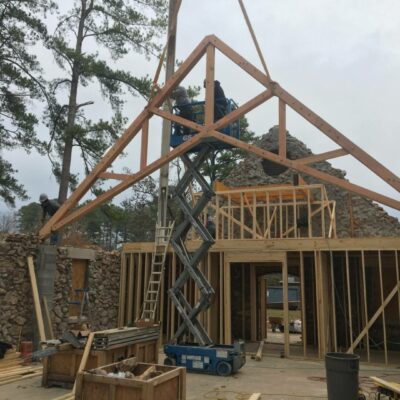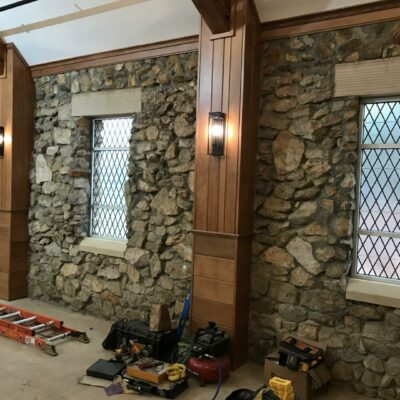 To learn more about 4-H programs and facilities at Rock Eagle, visit georgia4h.org/4-h-centers.