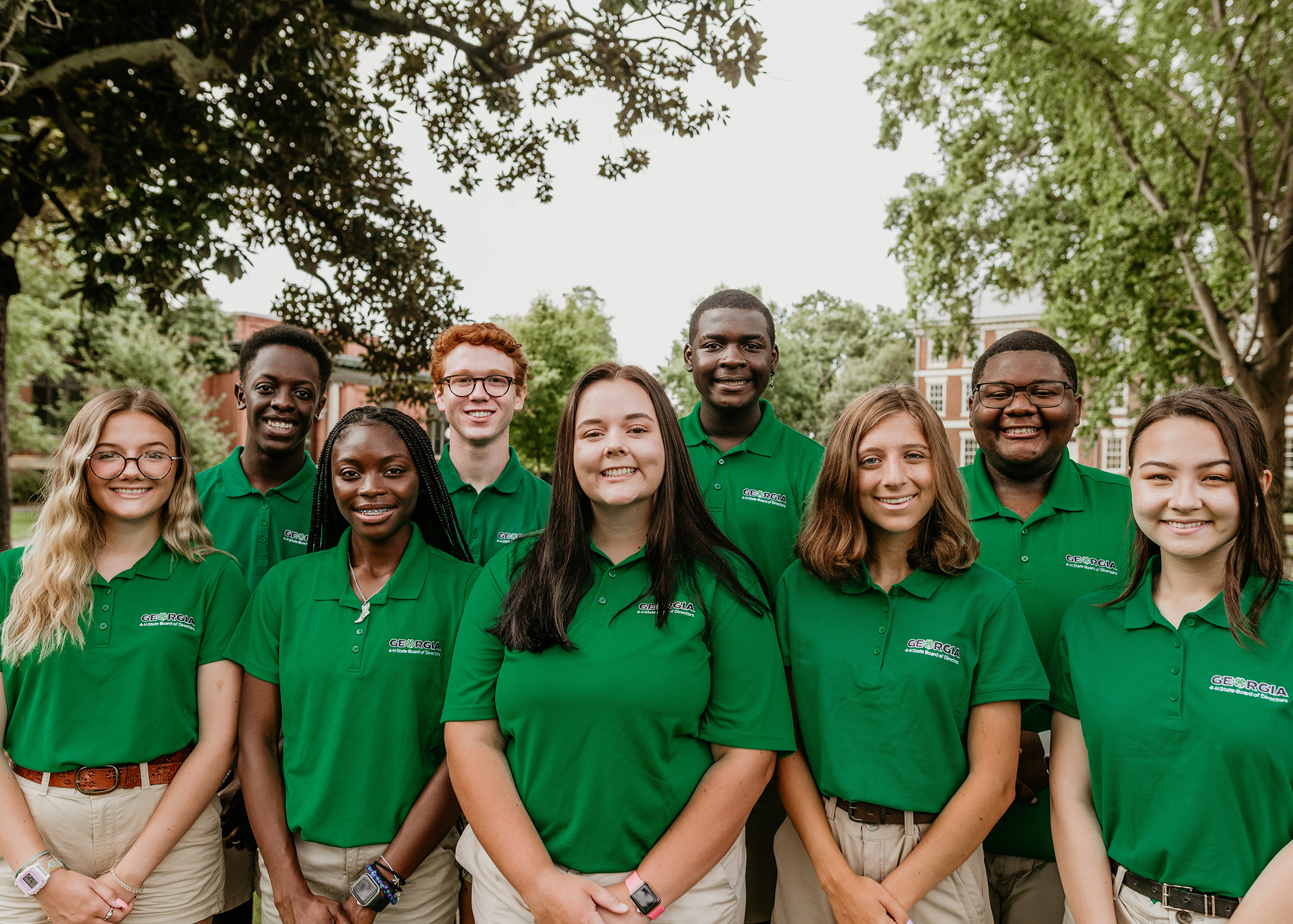 Georgia 4-H announced the 2021-22 State Board of Directors as part of an in-person statewide event for high school 4-H'ers called "THE Senior Event."
Nearly 350 eighth- through 12th-grade youth gathered at Rock Eagle 4-H Center in late June to compete in a series of fun and friendly physical and mental challenges, part of the annual Iron Clover Contest, to enjoy some much-needed fellowship with peers and to learn the results of the 4-H State Board of Directors elections.
In the week leading up to THE Senior Event, virtual campaigning — including candidate speeches, candidate question forums, and electronic campaign posters — was used to introduce this year's slate of 4-H State Board candidates to voting delegates from around the state.
Because capacity at THE Senior Event was limited due to health and safety protocols, campaigning and voting was conducted virtually to engage more youth in the election process. High school 4-H'ers who qualified as state officer candidates were required to present a campaign speech, extemporaneously respond to randomly selected questions, and answer questions submitted online by fellow 4-H'ers as part of a Virtual Candidate Forum.
Hundreds of youth voting delegates from around the state were able to vote virtually over two rounds. Candidates earning the five highest counts in the first round of voting are elected to the at-large positions on the State Board of Directors — president, vice president and three state representative positions. The second round of voting is a district-level ballot to select four district representatives to complete the Georgia 4-H State Board of Directors. Being elected to serve as a state officer is one of the top leadership positions a 4-H'er can hold.
The 2021-22 Georgia 4-H State Board of Directors are:
President: Katie Beth Brewer, Dodge County
Vice President: Georgia Simmons, Banks County
State Representative: Aniyah Hall, Ben Hill County
State Representative: Jay Lovett, Treutlen County
State Representative: Willie White, Pierce County
Northeast District Representative: Davis Slate, Clarke County
Northwest District Representative: Kaylee Collins, Spalding County
Southeast District Representative: Ashton Ates, Coffee County
Southwest District Representative: Hinano Tomlinson, Sumter County
To learn more about Georgia 4-H, go to georgia4h.org.