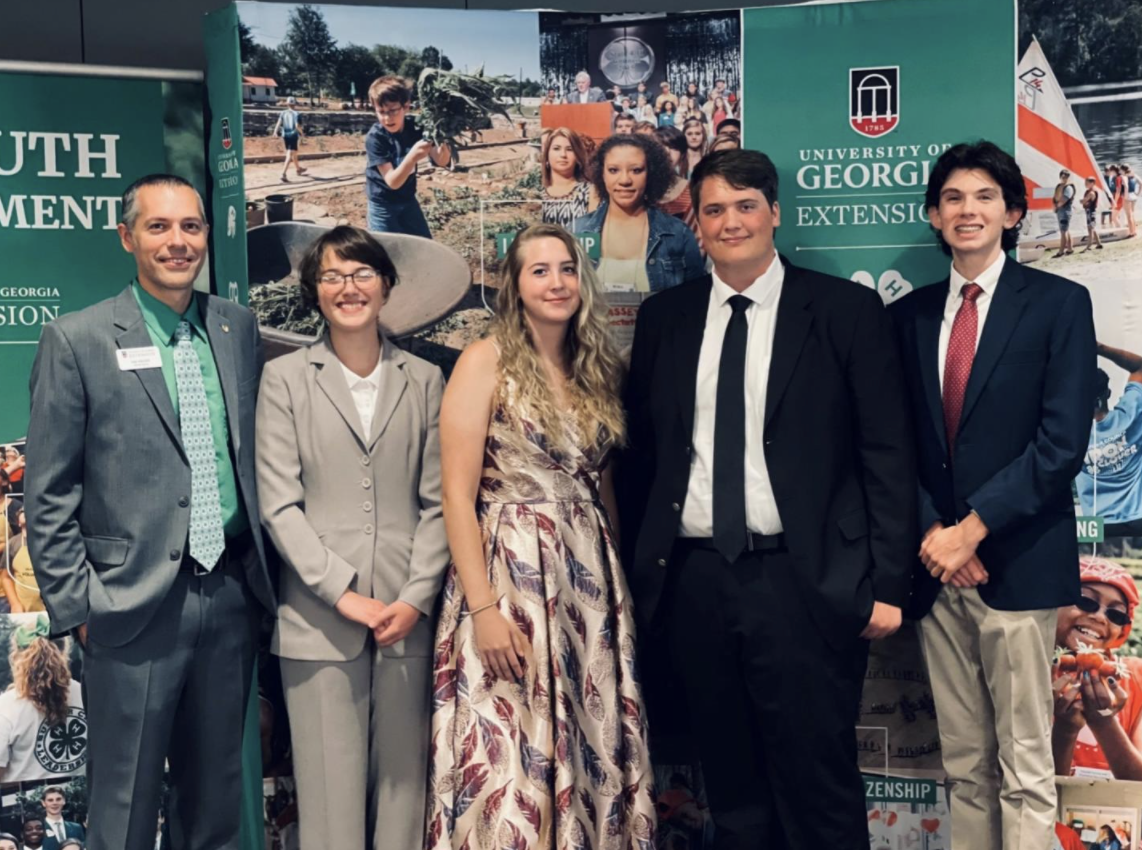 Georgia placed first among nine states that competed in the National 4-H Forestry Invitational from July 26 through July 28. Teams from Tennessee and Louisiana placed second and third, respectively. Florida, Indiana, Maryland, North Carolina, Virginia and West Virginia also competed in this year's Invitational.
4-H members competed for overall team and individual awards in several categories. Events included tree identification, tree measurement, insect and disease identification, topographic map use, and a forestry knowledge exam.
The Bartow County 4-H Forestry Team, coached by University of Georgia Cooperative Extension agent and county coordinator Paul Pugliese, included members Sasha Morgan, Bethany Craven, Gabriel Craven, and Gus Federico.
Gabriel Craven from Georgia and Luke Arrowood from North Carolina tied for the highest individual score award. The second-place individual was Bethany Craven from Georgia and the third-place high individual was Josh Griffith from Tennessee.
"This was an incredible honor for our Bartow Country 4-H'ers to represent Georgia at the national contest. I'm proud to have coached these young people over the last several years and to have seen them mature in their forestry knowledge and skills," said Pugliese. "Two of our team members are high school graduates this year, which makes this a capstone achievement for their 4-H careers."
The Georgia 4-H forestry program teaches youth to identify 80 tree species and the common pests and diseases that impact those trees. 4-H'ers also develop valuable forestry sciences skills that are foundational for many STEM career pathways. Pugliese added that in light of recent wildfires in the Western U.S., forestry knowledge and skills are invaluable for future generations.
To learn more about Georgia 4-H's environmental education in natural resources, visit georgia4h.org.
The 2021 National 4-H Forestry Invitational was sponsored by Farm Credit. Farm Credit supports rural communities and agriculture with reliable, consistent credit and financial services. Farm Credit has been helping areas grow and thrive for a century by providing farmers with capital and by financing infrastructure and communication services.
For more information on the National 4-H Forestry Invitational, visit 4hforestryinvitational.org.