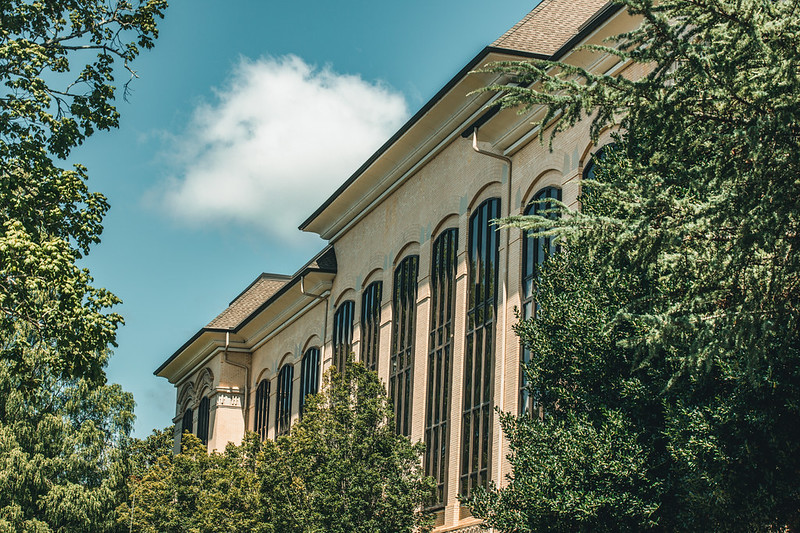 The University of Georgia College of Agricultural and Environmental Sciences (CAES) generated a statewide economic impact of $740.9 million last year, surpassing 2021's record-breaking economic impact of $686.3 million.
A university-wide report, authored by Michael Adjemian, associate professor in the CAES Department of Agricultural and Applied Economics, divided the impact into CAES' three main missions: teaching ($199.1 million), research ($226.1 million) and outreach ($315.6 million).
"The University of Georgia's three-part functional mission benefits the citizens of Georgia by improving their quality of life," Adjemian said in the report. "While fulfilling this mission, UGA creates positive net economic impacts that benefit Georgians by raising incomes."
The total impact of CAES in 2022 was third-highest for any college or unit at UGA, factoring into the university's total economic impact of $7.6 billion in the same year. At CAES, research and outreach — primarily through University of Georgia Cooperative Extension — saw significant growth.
"Our faculty and staff brought in more sponsored research projects," Adjemian said. "When we look at outreach, our Extension staff members brought in more sponsored funding, too. We also included several programs for the first time, like silverleaf whitefly yield-loss avoidance for cotton producers."
CAES Dean and Director Nick T. Place said the report clearly demonstrates the real-world impact that UGA and CAES have on the state.
"As a land-grant institution, UGA and CAES seek to meaningfully improve the lives of Georgians — these numbers are a reflection of our continual pursuit of excellence and the success that we've achieved together," Place said. "Each year, it's exciting to see the 'dollars and cents' representation of our collective efforts toward more efficient and productive agricultural and environmental systems."
Calculating the value of knowledge and service
Adjemian calculates the value of teaching as the increase in the skills and knowledge that CAES educators impart to graduates, a term economists refer to as "human capital."
To calculate this value, Adjemian estimates the increase in the present value of the expected lifetime earnings of CAES graduates likely to stay in Georgia. Research and outreach impacts are more complicated to properly calculate because they are so varied.
In addition to the out-of-state funding research faculty bring in through sponsored projects, research value also includes licensing and royalty fees from the commercialization of discoveries and intellectual property developed by CAES staff and the increase in statewide employment among startups based on CAES discoveries.
"For outreach, we attempt to identify the value of an array of Extension services, from advice about variety trials to peanut harvest timing," Adjemian said.
Throughout the analysis, Adjemian's objective is to provide a credible measure of the college's economic influence.
"CAES staff engage in many activities beneficial to the state, but unless we can value them in a credible, straightforward way, we leave them out of the report," Adjemian said. "The values we report are likely underestimates of the true economic impact of CAES and UGA Extension."
To learn more about CAES research and its impact in the state of Georgia, visit caes.uga.edu.
For more information on UGA Extension's outreach across the state, visit extension.uga.edu.