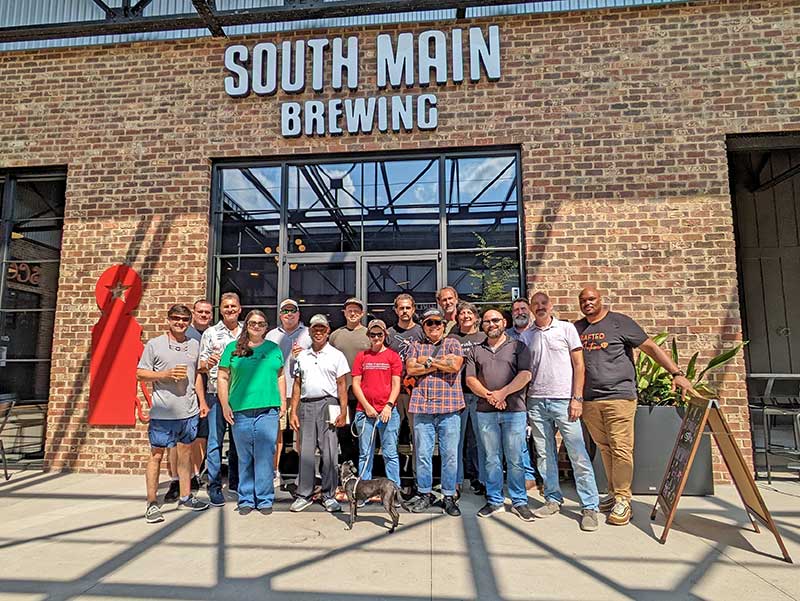 A new workshop brewed up by University of Georgia Cooperative Extension food science and technology process specialist Kaitlyn Casulli opened the tap on insider knowledge for craft brewers seeking to start a business.
Casulli, an assistant professor in the College of Agricultural and Environmental Sciences Department of Food Science and Technology, is a food safety engineer and craft beer aficionado. During the August workshop, she presented the logistical and cultural side of craft brewing, focusing on opening a brewery rather than the technical aspects of brewing beer.
"I really wanted to focus on taproom and company culture. All of our attendants already knew how to brew beer, so we wanted to help them with things like how to decide what your scale is going to be, how to pick out your equipment and new trends in the market," Casulli said.
The food science and technology department hosts workshops and on-site training sessions to help the public and food industry members minimize the spread of foodborne pathogens and contamination of food products.
While some courses provide certifications for food production, the new brewing workshop focused on fostering a network between a group of budding brewers from across the state and established, local brewers here in Athens.
Extension Program Coordinator Charlie Evans said that the brewing workshop attracted an intimate group for its inaugural run.
"Ideally, we want to reach as many people as possible, but honestly, staying small was the goal. It also gave the attendants the chance to get to know each other better. I've noticed in some of our bigger workshops that people don't really network as well, or they stay in pods of people that they know," Casulli said. "By the end of the first day of the brewing workshop, everybody was exchanging contact information and saying to each other 'If you ever need anything, reach out to me,' or 'come visit our brewery,' or 'taste our samples.' It was just a really nice way to keep it intimate and keep networking a little bit easier."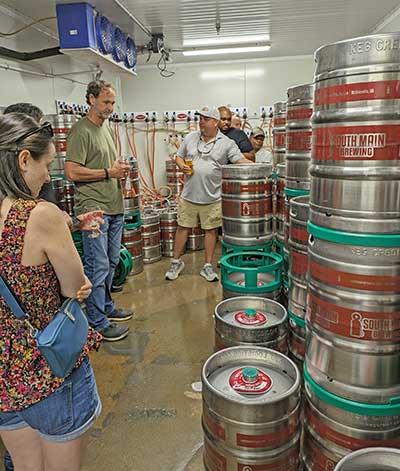 The three-day workshop consisted of panels and talks with local brewers coupled with tours of different breweries, capped off by a hands-on brewing day.
Attendees met with the owners of six local breweries, including Brock Toole and Dutch Guest from South Main Brewing, Spike Buckowski from Terrapin Brewing Company, Paul Skinner from Athentic Brewing Company and more.
Over the course of the workshop, the group made stops at Creature Comforts, Southern Brewing Company, Terrapin Beer Company, Athentic Brewing Company, Normaltown Brewing Company and South Main Brewing.
Casulli pronounced the department's first brewing workshop a success, and workshop participants reported that their new breweries will create more than 50 jobs in Georgia.
"I would 100% do this workshop again in the future. Working in a small group together and getting to be hands-on with equipment — all while having the opportunity to network with other brewers — was an amazing thing to witness and put on," Casulli said.
To learn more about Extension and outreach programs in the UGA Department of Food Science and Technology, visit foodscience.caes.uga.edu/extension.