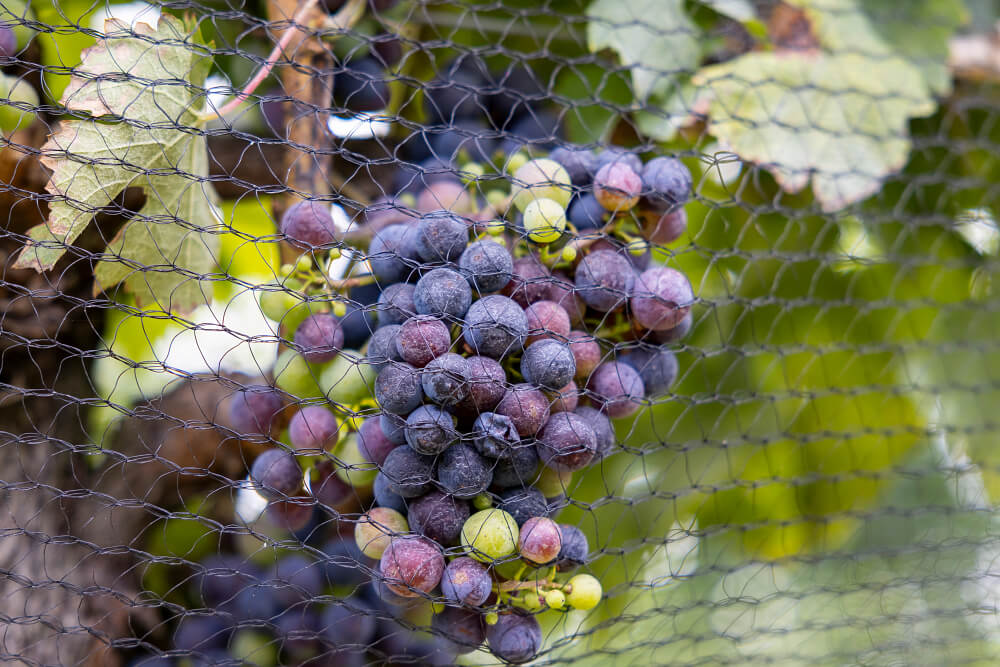 Georgia's steadily growing wine industry has a new advocate with the hire of a new University of Georgia Cooperative Extension viticulture specialist to support the more than 85 vineyards throughout the state.
Sarah Lowder joined the Department of Horticulture in the College of Agricultural and Environmental Sciences this spring as the state viticulturist, a position dedicated to providing the best methods for the cultivation and harvest of wine grapes in Georgia.
Lowder earned her doctorate in plant pathology from Oregon State University, where she focused on reducing fungicide resistance to powdery mildew, a prominent disease of grapes in the Northwest.
Her Extension program in Georgia is aimed at adapting management practices for the Southeast, finding varieties best suited for the state, and preventing and managing plant diseases.
Grapes are particularly susceptible to pathogens in the Southeast's warm, humid climate, Lowder said.
"Powdery mildew actually originated here in the Southeast, and we certainly deal with it, but other diseases such as downy mildew and Pierce's disease, which is vectored by several insect pests, are a couple of the more devastating issues we see in Georgia grape production," she explained.
Due to higher disease pressure, grapes are routinely sprayed to help prevent and control the spread of pathogens and insect pests. However, repeated use of fungicides has led to an increase in resistance to some of the most common products, making them much less effective. That puts a greater emphasis on grape variety choices and cultural management practices that help reduce disease pressure in addition to chemical controls.
Lowder joins a dynamic research and Extension faculty group as part of the UGA Extension Viticulture Team. Together, the team provides multidisciplinary support for growers throughout the state.
"As a team, we try to emphasize the importance of incorporating integrated pest management (IPM) approaches," Lowder said. "I tell people to think of IPM like a cheesecloth. While pesticides are a large part of grape production and help producers manage diseases, if used alone problems still fall through, so adding other measures will more effectively reduce that pressure," she explained.
Phillip Brannen, UGA Extension fruit disease specialist in the Department of Plant Pathology, said Lowder's knowledge of grape diseases and management techniques will be critical to the team's collective effort to support the state's growing wine industry.
"Our climate is unique, so when you have multiple combinations of grapes, training systems and climate conditions, we need a team of researchers to handle the unknowns and challenges while providing the best management solutions for each combination," Brannen said. "Having Dr. Lowder's expertise will help us better equip the industry with viticulture techniques that will fit our state and region."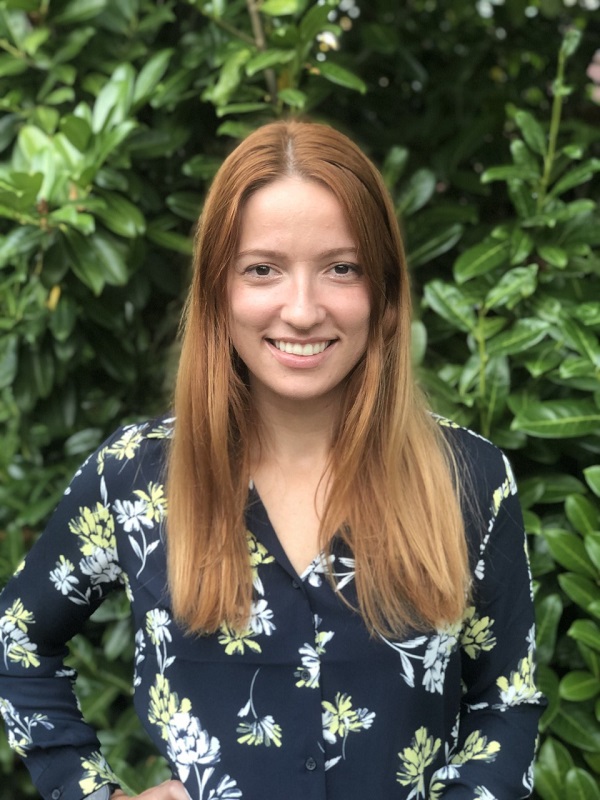 At this summer's New Grape Growers Symposium, Lowder emphasized the importance of proactive management through disease-resistant cultivar selection and proper site preparation for new vineyards and plantings.
"We're seeing more wine grape production in Georgia, and being proactive is one of the best ways to set yourself up for success for this perennial crop," Lowder said. "Growers sometimes feel the pressure of time and want to race to get their vines into the ground as soon as possible, but, for example, we have very acidic, clay soils in the state. Too much acidity will limit your vines' ability to uptake their nutritional requirements. Adjusting the soil pH — or any other soil amendments — are much harder once the vines are in the ground."
Lowder will also collaborate on a recently funded grant for VitisGen3, a multi-institutional project aimed at developing more disease-resistant cultivars. "We hope to get some of those plantings in Georgia and assess how well they grow in our soils and climate over the next several years," she said.
"We don't yet have a Georgia-specific bunch-grape cultivar, but the potential to find hybrid varieties that blend host resistance with heat tolerance, or later blooming varieties to get us clear of the more frequent late spring frosts, is something within the realm of possibility," Lowder added.
From a market perspective, Lowder said trends are slowly shifting as consumers are becoming more interested in local, native-bred varieties.
"We have several native muscadines, which are a sweeter type of grape, as well as some hybrid varieties of American and European grapes that make beautiful wines," she explained. "All of which are more disease tolerant and easier to grow, but traditionally haven't been given as much credit as the European varieties, which I think is in part due to a cultural bias for antiquated, 'Old World' varieties."
According to the National Association of American Winegrowers 2022 Economic Impact Study for Georgia, wine grape production and revenue from the tourism industry contributed $5.28 billion to the state's economy in 2022.
Following a steady upward trend since 2012, projections indicate that grape production will continue to expand in Georgia. As the wine industry develops, Lowder aims to grow her program alongside the needs of the growers.
"While my long-term goals are focused on assessing new cultivars, my immediate focus is working with growers to address the most pressing viticulture challenges they're facing where we don't yet have the best region-specific guidelines to follow," she said.
Current projects involve examining growth vigor and canopy management, pruning and wound protection, and making improvements to Pierce's disease treatment. In spring 2024, Lowder will also teach a new undergraduate course on viticulture production and management to prepare the next generation of viticulturists.
Growers interested in learning more about timely viticulture concerns and management recommendations, as well as upcoming events, can visit the UGA Extension Viticulture Blog.