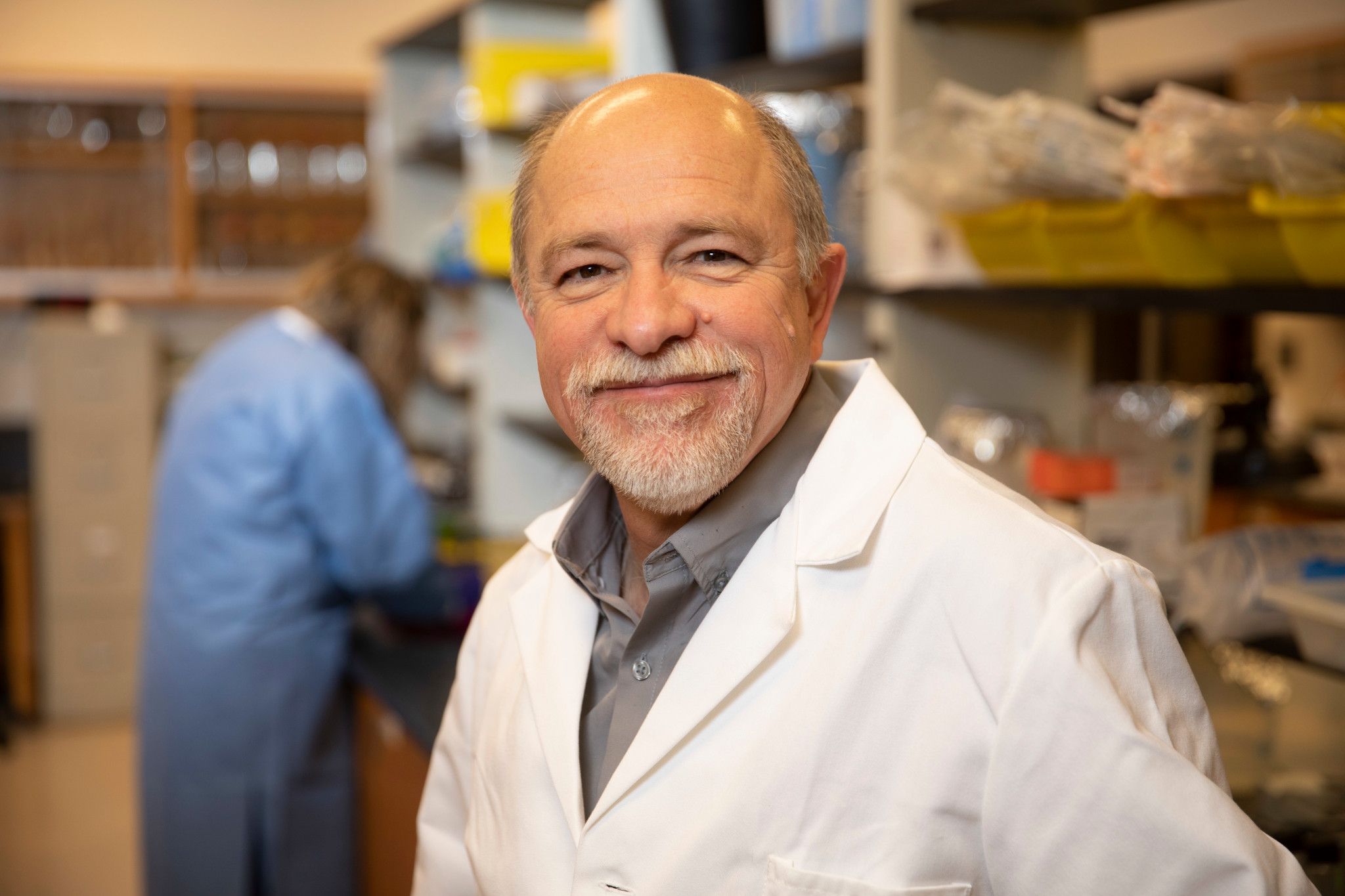 Francisco Diez-Gonzalez, director of the University of Georgia Center for Food Safety, has been elected as a fellow into the prestigious American Academy of Microbiology. Diez-Gonzalez was one of 65 new fellows admitted in the Class of 2023 out of a nomination pool of 148.
The American Society for Microbiology seeks to advance microbial sciences and is one of the largest professional societies of life sciences. In the last 50 years, 2,600 scientists have been elected to its Academy, which is an honorific leadership group and think tank.
Candidates must be nominated by three Academy fellows, only one of whom may be associated with the nominee's institution. Nominated candidates are reviewed by the academy's governors.
Qualifications for fellowship include recognition at the national or international level and "outstanding and original contributions to the microbial sciences."
"Academy fellowship represents a prestigious honor, and it is my pleasure to congratulate and welcome Francisco Diez-Gonzalez to the 2023 class. Fellows are an exceptional group of scientists whose contributions have moved the field forward and whose expertise serves science and society," said Arturo Casadevall, chair of the Academy Governors and head of molecular microbiology and immunology at Johns Hopkins Bloomberg School of Public Health.
Diez-Gonzalez was nominated by Christine Szymanski, professor and associate department head of microbiology at UGA; Rob Tauxe, director of the Division of Foodborne, Waterborne and Environmental Diseases at the Centers for Disease Control and Prevention; and David Mills, distinguished professor in the Department of Food Science and Technology at University of California, Davis.
"Dr. Diez is an experienced and passionate leader, having held distinguished academic and administrative positions throughout his career that have allowed him to create opportunities for all stakeholders, and particularly early career microbiologists," Szymanski said. "Through his leadership in food safety, Dr. Diez-Gonzalez has helped to bridge the disciplines of academia, industry and government. The latter has become evident in his capacity as the director of the Center for Food Safety where he has been effective in advancing its mission, facilitating, and promoting communications between diverse food industry companies and federal agencies, in particular the CDC."
Diez-Gonzalez joined the UGA Center for Food Safety as director in July 2016. The center is housed in the College of Agricultural and Environmental Sciences (CAES) on the UGA Griffin campus.
"All of us in CAES are incredibly proud that Dr. Diez-Gonzalez was elected into the American Academy of Microbiology. Dr. Diez-Gonzalez is a prolific researcher and leader, not only here in CAES, but in the food safety and microbiology fields, which makes him more than worthy of this honor and recognition," said Nick T. Place, CAES dean and director.
To learn more about the multidisciplinary research led by the UGA Center for Food Safety, visit cfs.caes.uga.edu.