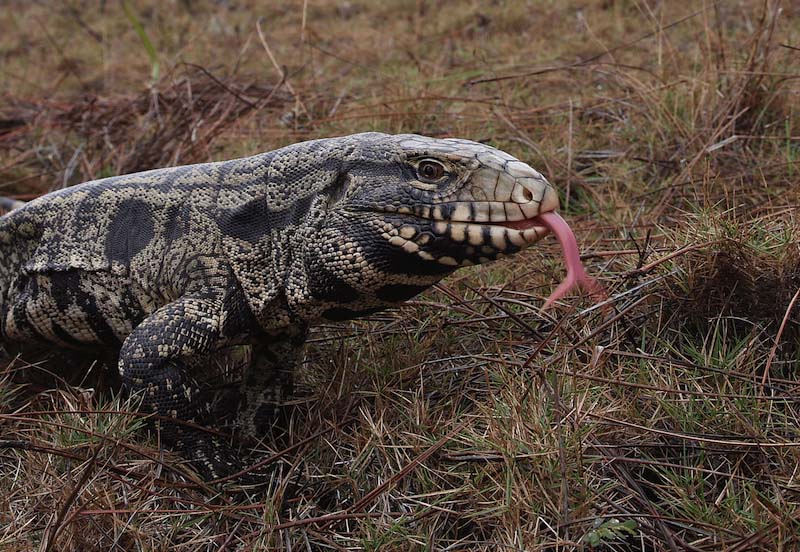 The University of Georgia's Center for Invasive Species and Ecosystem Health offers a unique opportunity for anyone interested in helping to preserve the state's native ecology with its Georgia First Detectors Program.
The next training for the program will be held at the Okefenokee National Wildlife Refuge on Sept. 30 and will cover information on how to identify, report and manage a range of invasive insects, plants and diseases that could impact Georgia's natural spaces.
The free training will be led by Triston Hansford, an invasive species and ecology specialist with the Center for Invasive Species and Ecosystem Health, a joint program of the UGA College of Agricultural and Environmental Sciences and the Warnell School of Forestry and Natural Resources on the UGA Tifton campus.
Speakers for the day-long event will include professionals from UGA, the Georgia Department of Natural Resources and the Georgia Forestry Commission, among others.
While the event is popular among members of the Georgia Master Gardener Extension Volunteer (MGEV) Program, Hansford said the training is open to anyone with a desire to help protect native ecosystems and fight invasive species in Georgia.
"The goal is to train people into helping with the early detection of invasive species in the state of Georgia. We teach them what they are and how to look for them so, while people are out and about, they can identify invasive species and report them," Hansford said. "This helps us to have a better idea of the distribution of these species in the state. We hope through becoming Georgia First Detectors, our attendees will be better prepared to identify new infestations and new species within our state, should they occur."
The first training of 2022 was offered in Alapaha, Georgia, and there are plans to hold future trainings in various locations around the state with a focus on species likely to be found in specific regions.
"We will be comparing certain invasive species with their native lookalikes and showing how to identify between them to distinguish native species from invasive species," Hansford said. "Most invasive species share certain qualities, and we teach how to recognize something that isn't native, identify what it is and determine if it is spreading in that area."
While the training does not cover all invasive species in Georgia, it will highlight important species of concern in Georgia and those that have been found in surrounding states. Species that have been covered include Asian longhorned beetle, zebra mussels and Argentine black and white tegus.
"The point of this training is to familiarize people with some of those things that pose a major threat to native ecosystems. We talk about plants, insects, other invertebrates, wildlife and diseases," Hansford added.
Preparation for the course is as simple as bringing an interest in helping protect native ecosystems and downloading the EDDMapS (Early Detection and Distributions Mapping System) app on a smart device and registering for an EDDMapS account. Participants will be trained how to use the EDDMapS and practice using it during the training.
Each participant who finishes the full-day course will earn a Georgia First Detector Certificate and Master Gardener participants can earn advanced training credit for attending. The course will also count toward Continuing Forestry Education credits.
While the program is free of charge, registration is required as the training is limited to 25 participants. Visit the registration site for more information and to sign up.