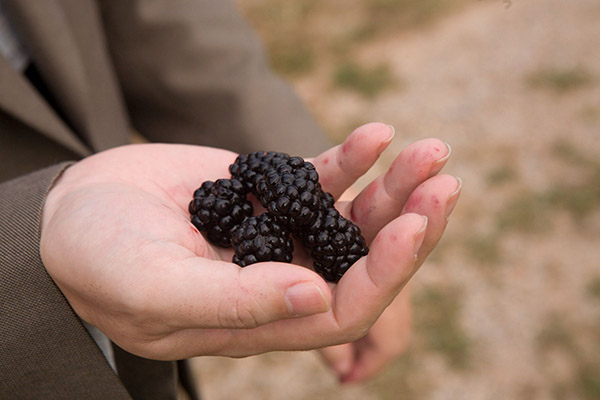 The University of Georgia Cooperative Extension's novel Master Forager program has spots available for curious Georgians interested in learning how to safely harvest and use herbs, fungi and more.
The first class for the program, which begins Aug. 24, will be held at the UGA Research and Education Garden in Griffin, Georgia.
"The past couple of years have shifted the way people think about their food supply and nature around them. The Master Forager team's goal is to provide real, hands-on wild harvesting experience that is both practical and memorable," said Pike County Agriculture and Natural Resources Agent and County Extension Coordinator Brooklyne Wassel, a coordinator of the program.
The program comprises monthly courses through July 2023 and features useful lessons in foraging principles and guidelines, including topics such as acorn processing, the uses of various herbaceous plants and a dye project. In addition to increasing the knowledge of class participants, the class offers a community of people passionate about harvesting and foraging.
By attending at least 10 of the 12 courses in the series, participants earn certification as a Master Forager. Following certification, additional exclusive classes in foraging will be available through UGA Extension.
"Some of the many benefits of knowing how to safely and sustainably forage Georgia plants are self-reliance, enhanced nutrition, knowing where your food comes from, 'free' food sources, a source of herbal medicine and craft items, an opportunity to get exercise and spend time in nature, and increased knowledge of the diversity of plants in our state," said Extension Public Service Assistant Holly Campbell, another coordinator of the program. "By participating in the Master Forager program, participants can gain each of these benefits."
A $350 course fee per participant covers all textbooks, materials and refreshments at each session. Payment is due Aug. 19, although later deposits may be accepted based on availability in the course.
To learn more, contact Wassel at brooklyne.wassel@uga.edu. Full course dates and registration is available on the UGA Extension website.