The Feed the Future Innovation Lab for Peanut, working with Scientific Animations Without Borders (SAWBO) has released another animation highlighting best practices for growing peanuts. Groundnut: Preventing Aflatoxin is available on YouTube, at SAWBO and on the Peanut Innovation Lab website.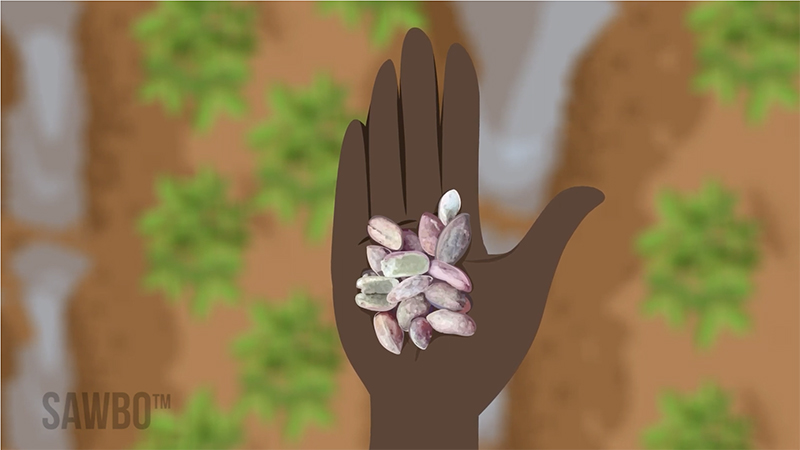 To relay information and give farmers context to remember it, the innovation lab released two animations last year, one covering the best agricultural practices to follow early in the season and the second covering best practices at harvest and storage.
Those animations have been proven to be very popular and viewed thousands of times on YouTube.
To make them even more accessible, the Peanut Innovation Lab had them translated into different languages, beginning with Chichewa and Portuguese and adding Dagbani soon.
While the animations can be used as stand-alone educational materials, the lab also has used the videos as part of a broader curriculum used by Farmer to Farmer working in Zimbabwe, Zambia, Malawi and Mozambique. Over the past several months, in-country trainers have taken short courses in groundnut agronomy and aflatoxin then met with large groups of farmers to relay information about groundnut cultivation and storage to them. As part of those sessions, trainers show farmers the videos to entertain them and reinforce the lessons. Farmers find them comical, the trainers report, but through humor, remember the information.
Through the videos and the work of Farmer to Farmer, thousands of smallholder farmers across Southern Africa have learned the basics about how to increase peanut productivity.
Following that success, trainers specifically asked for a video covering the best techniques to discourage aflatoxin contamination, which can cause stunting in children and liver cancer, as well as lead to loss of trade.
The new video already is available in Chichewa and Portuguese and soon will be available in Dagbani.