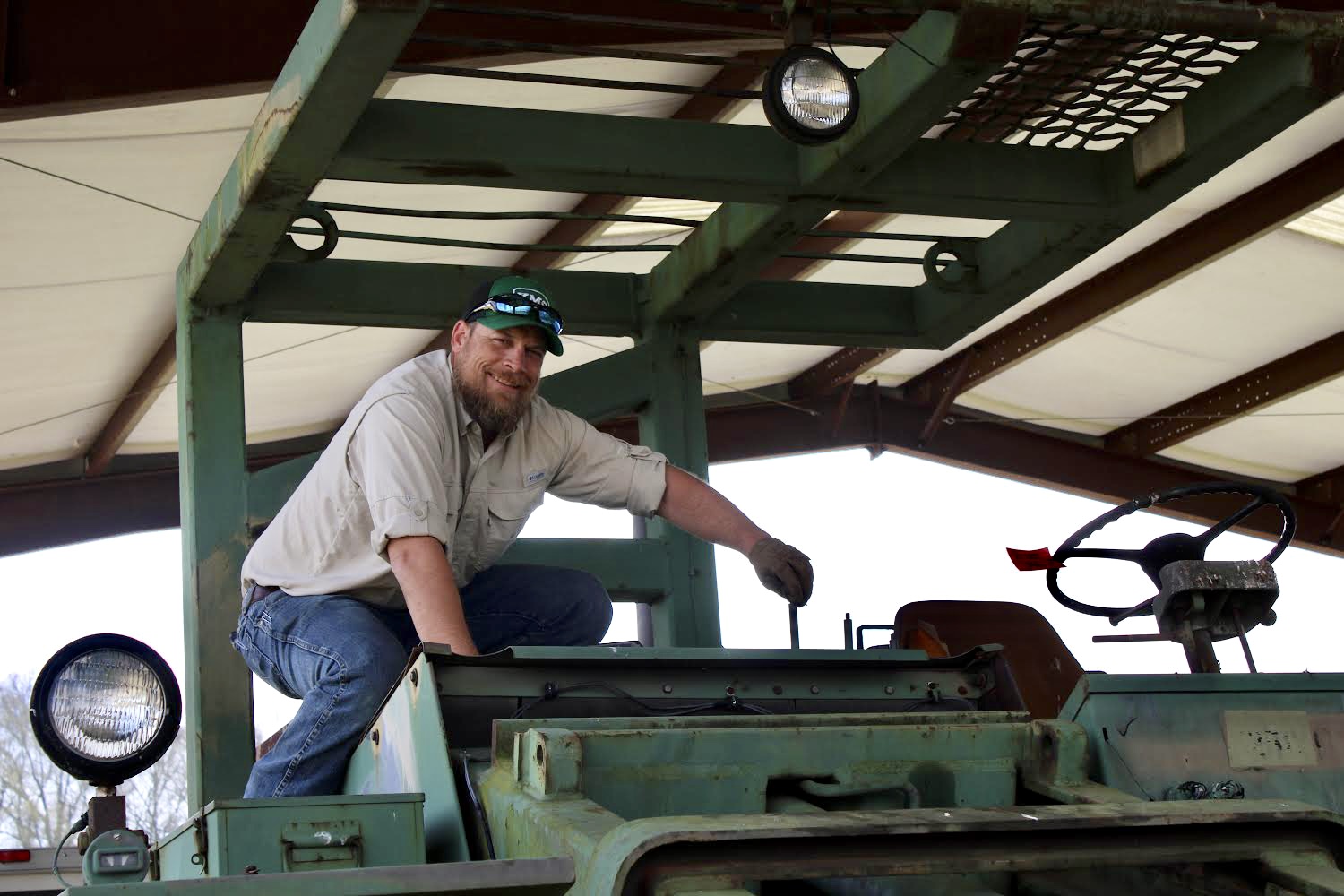 The seeds of knowledge are planted every day at the University of Georgia. But the UGA Griffin campus sows seeds to store, aiding plant preservation and research at a global scale.
UGA-Griffin is home to the Plant Genetic Resources Conservation Unit (PGRCU), part of the U.S. Department of Agriculture's larger National Plant Germplasm System, spanning 19 sites across the U.S., plus three affiliated collections not held by the USDA.
Located in an unassuming brown-brick, one-story building near the center of campus, the PGRCU stores a large collection of germplasm for sorghum — the largest crop they hold — peanuts, warm-season grasses, and various vegetable crops like okra and eggplant.
Germplasm is living genetic material — such as seeds or tissues — that are maintained for the purpose of plant breeding, preservation and other research uses. "It is the foundation of plant breeding and helps ensure genetic diversity, said Melanie Harrison, the USDA supervisory agronomist for the PGRCU. "We need to have genetic diversity to develop and improve crop varieties to meet the needs of a growing population and changing environment."
PGRCU is a joint effort between the USDA Agricultural Research Service (USDA-ARS) and the Southern State Agricultural Experiment Stations — the PGRCU holds a very diverse collection of seeds, more than 1,600 different species in all, she explained.
"We have USDA-ARS employees and UGA employees maintaining the different populations and distributing them," Harrison added. "The whole mission is to collect, maintain and preserve these unique plant populations that have been collected from all over the world and distribute those populations for research purposes."
Adam Gregory, an agricultural specialist with UGA's College of Agricultural and Environmental Sciences, serves as the farm manager for the unit, overseeing field operations and making up the farm crew with research technician Luke Doss. UGA research technicians and support staff work directly with USDA curators to grow important crops in the field and harvest the seed for collection processing, storage and distribution. "They are more involved with each individual crop," Harrison explained.
Gregory worked as a research technician at various UGA facilities before joining the PGRCU. He and his team keep up the equipment for the unit, maintain the grounds around research plots, irrigate and fertilize the crops, and harvest seeds and plant materials when they are ready. Because the plants grown are designated for research and conservation, the system operates much like an organic farm, Gregory said.
"We're very labor intensive. Because we don't grow typical crops, we can't spread herbicides and a lot has to be done by hand," he said.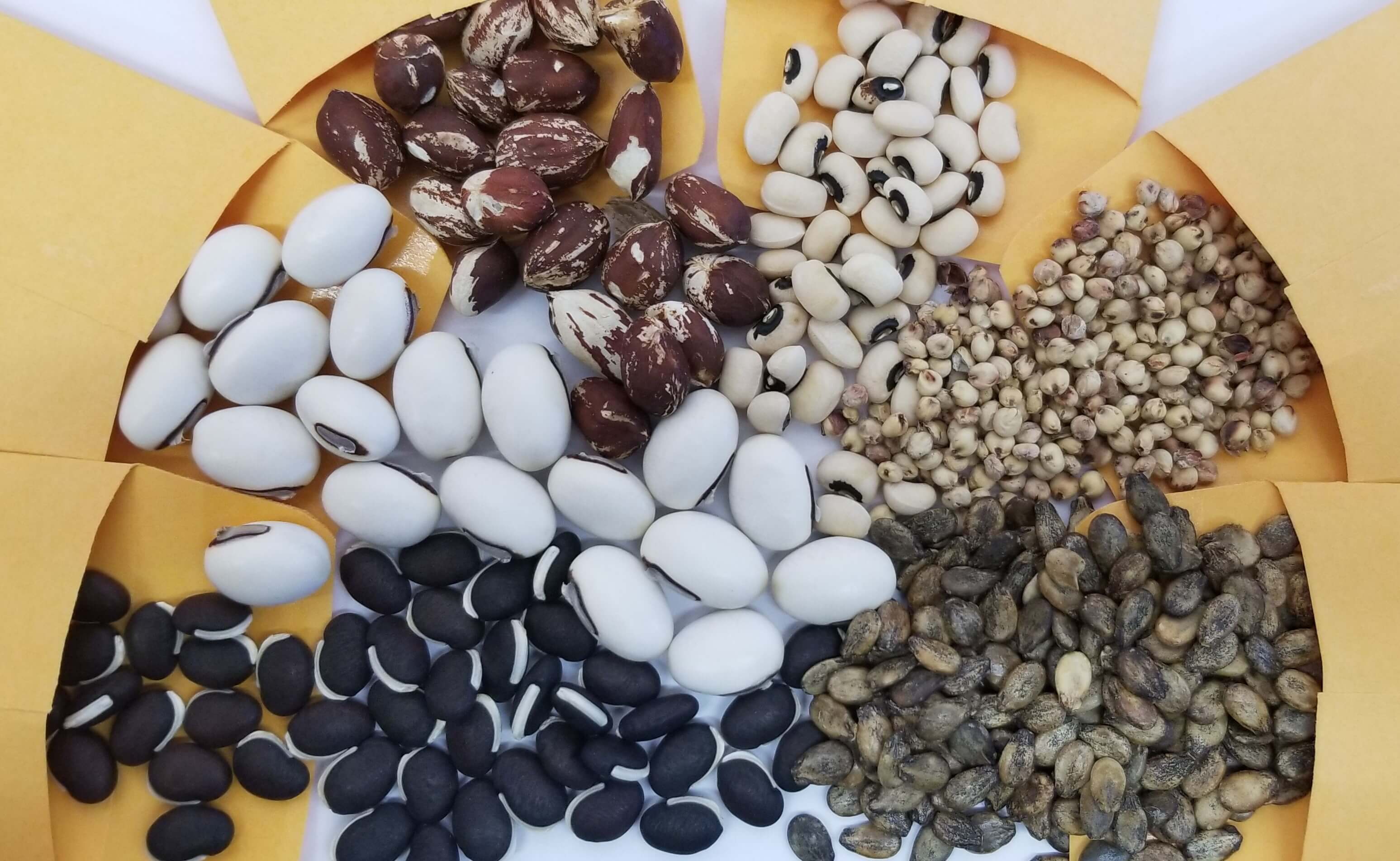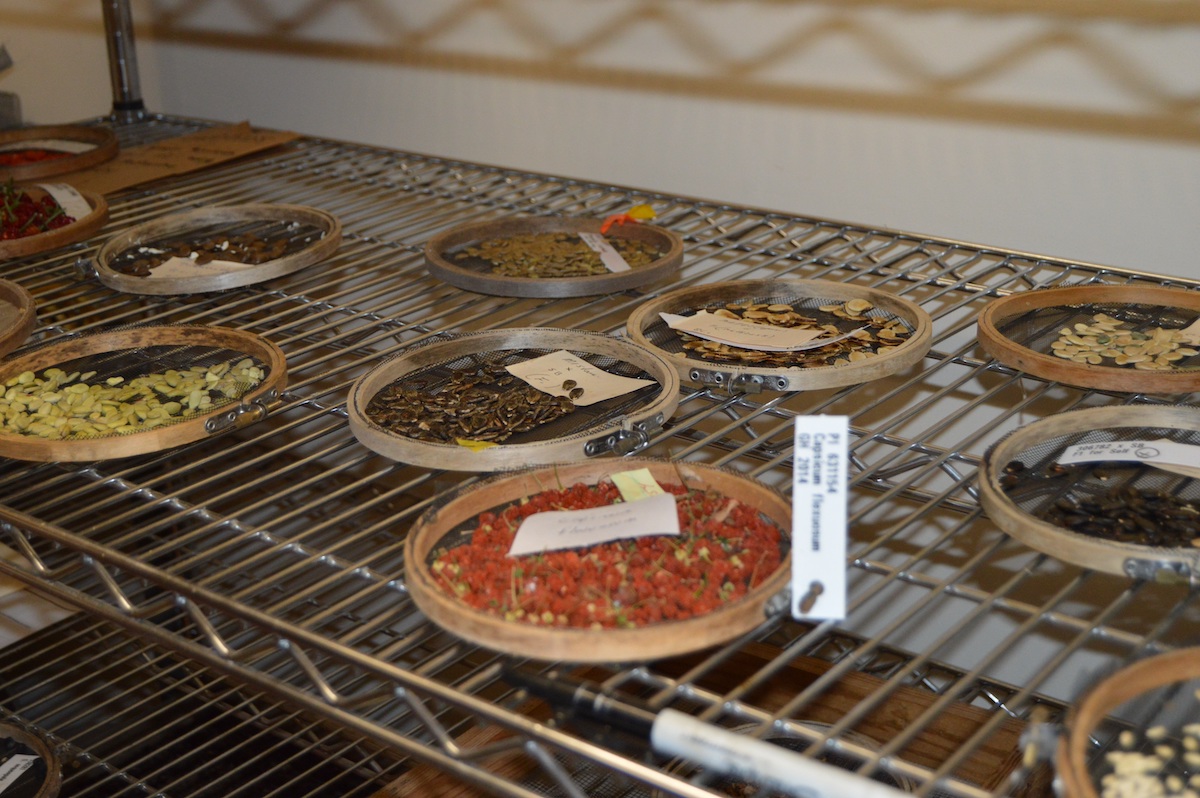 The Griffin location works with the USDA-ARS National Laboratory for Genetic Resources Preservation, located in Fort Collins, Colorado. The national laboratory is part of the National Plant Germplasm System and serves as the back-up site for the other locations.
"A subset of each seed sample is sent to Fort Collins to maintain as a backup in case of a fire or another disaster that could destroy them," Harrison said.
In a typical season at the facility, UGA personnel work with curators with the USDA and shoulder the main responsibility of planting seed increases for each crop in the field, monitoring them throughout the season for health and viability and ensuring that they are disease-free. The team also harvests and cleans new seeds before submitting them to a storage technician, who packages the seeds and puts them in the freezers at the PGRCU.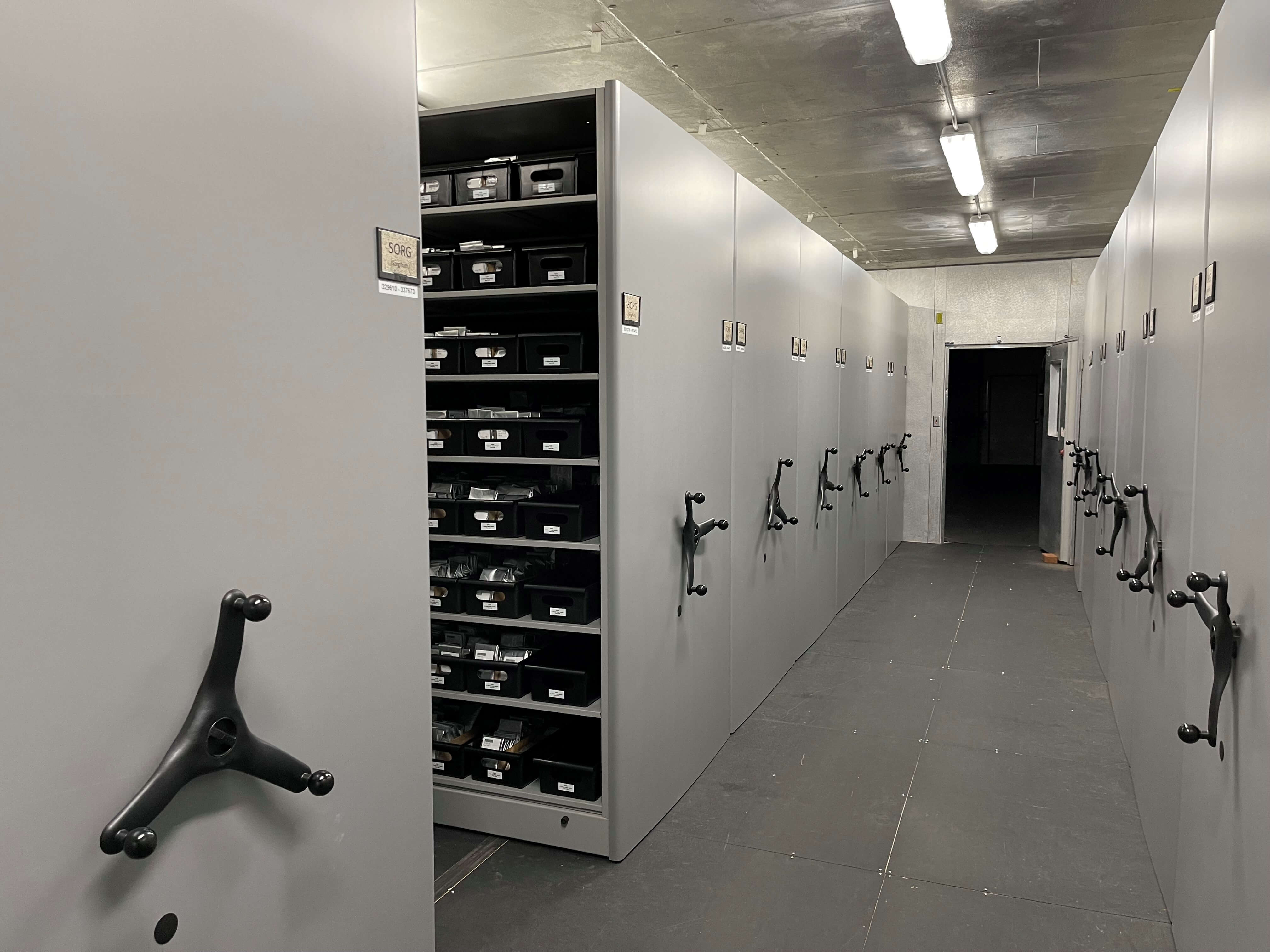 "Seeds last longer when stored in cold temperatures with low humidity rather than at room temperature, so we store our seeds in cold rooms and freezers to increase their longevity. However, the seeds will lose viability over time," Harrison said. "We have a germination technician who monitors seed viability and performs thousands of germination tests each year. This data is used by curators to prioritize field regenerations. The goal is to reduce the number of times a particular seed sample will need to be regenerated but still maintain high viability in storage."
When replenishing seed supplies for a crop, technicians plant the seeds in greenhouses and fields to produce fresh seeds. The PGRCU staff is meticulous in maintaining genetic purity of each type of germplasm.
"It depends on the crop and what the details are," Harrison said. "Many insect-pollinated crops, such as some vegetables, are grown under pollination cages to reduce cross-pollination between different plant populations. You don't want an insect to visit one population then another because then you could have cross-pollination. All of the populations are unique populations."
Crops for the unit are grown on approximately 40 acres spread across plots on the Griffin campus, on the nearby Westbrook Research Farm, and on research plots in Byron, Georgia, as well as in six to eight greenhouses of varying sizes on the Griffin campus.
"Half the fun of the job is knowing how important this resource is to the germplasm system," Gregory said. "Many of these species are grown for their disease resistance or some other small trait. You might not see a commercial value to it, but the genetics may contribute something that is commercially viable."
It's hard work but has a major payoff.
"We're helping to protect seeds for future generations," Harrison said. "It's a team effort and well worth it."