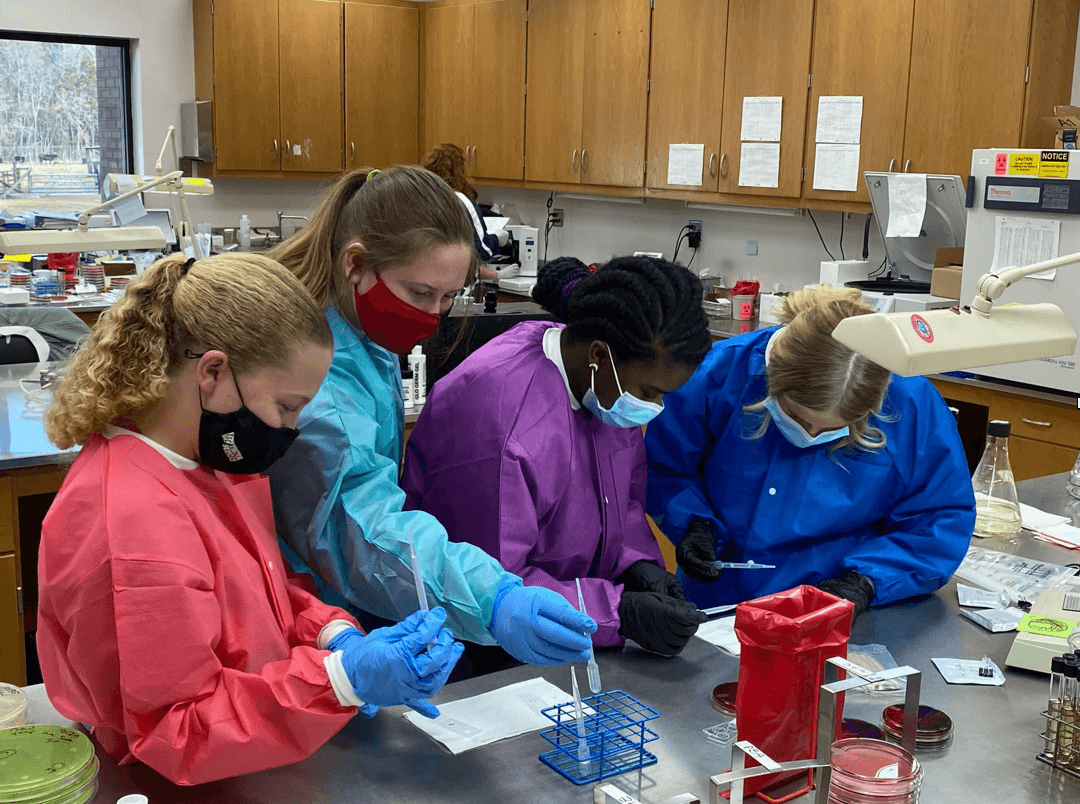 Georgia 4-H'ers experienced a day of career exploration and hands-on veterinary demonstrations during 4-H Vet Day at the Tifton Veterinary Diagnostic and Investigational Laboratory (TVDIL) on the University of Georgia Tifton campus on Jan. 26. Students from 10 counties in UGA Cooperative Extension's Southwest District heard from scientists and veterinarians about career opportunities in animal science.
Laboratory faculty and staff welcomed 4-H'ers in ninth through 12th grades and guided them through a series of workshops and rotations to explore elements of veterinary medicine, including studies of blood, bacteria, DNA, infectious diseases, parasites and pathology, and calving. Participants learned about practical applications for animal science and discovered related career options.
Veterinary medicine is a critical part of Georgia's agricultural industry and creating a sustainable network of veterinarians who understand the importance of animal health and well-being is essential to the industry's future. Youth involved with 4-H are exposed to vocational possibilities through programs like 4-H Vet Day and many choose to pursue careers based on these experiences.
This immersive day of learning was made possible through collaboration between the laboratory faculty, the leadership of UGA's College of Veterinary Medicine, and the Southwest District 4-H staff. Hemant Naikare, director of the TVDIL, and Lee Jones, associate professor of food animal health and management, hosted the 4-H'ers in partnership with Melinda Miller, Southwest District 4-H program development coordinator, and Lindsey Hayes, Decatur County 4-H agent.
The 4-H Vet Day initiative is also supported by Doris Miller, professor and associate director of state government for the UGA College of Veterinary Medicine; Lisa Nolan, dean of the UGA College of Veterinary Medicine; Laura Perry Johnson, associate dean for Extension in the College of Agricultural and Environmental Sciences (CAES), and Nick Place, CAES dean and director.
Dean Nolan said that the event is an excellent opportunity for 4-H'ers who participate — and an essential resource for the future of veterinary medicine. "We are proud to collaborate on such an important venture," she said. "Many of these students will go on to contribute to the well-being of Georgia's animal populations as the next generation of animal health professionals and advocates."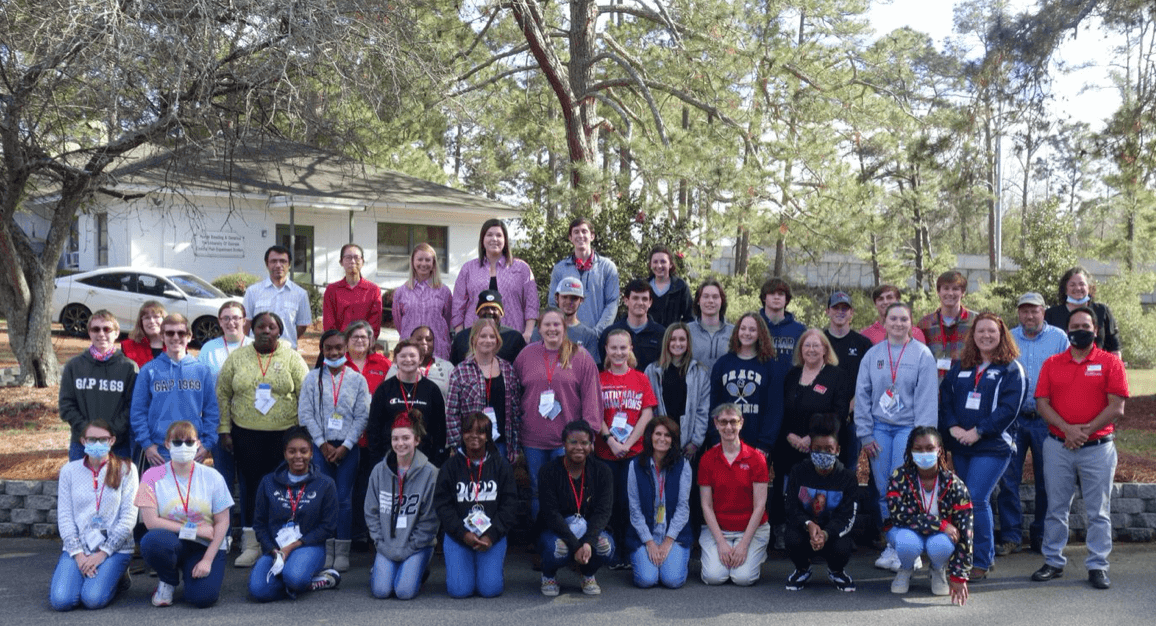 The event was sponsored by a Higher Education Challenge grant from the U.S. Department of Agriculture National Institute for Food and Agriculture and UGA's New Approaches grants. The event is also supported by the faculty and staff of the laboratory. Naikare dedicates many hours to writing these grants and planning the annual event, and he hopes to receive additional funding to expand the partnership with 4-H and serve a larger youth audience.
"These workshops serve as a springboard to attract and engage young, inquisitive budding veterinarians, future scientists and entrepreneurs," Naikare said.
Georgia 4-H empowers youth to become true leaders by developing necessary life skills, positive relationships and community awareness. As the largest youth leadership organization in the state, 4-H reaches more than 225,000 people annually through UGA Extension offices and 4-H facilities.
For more information about how to get involved with 4-H in your community, contact your local UGA Extension office or visit georgia4h.org.