Interested in researching the science of chocolate in beautiful equatorial Ecuador?
Applications are now open for scholarship funding to study cacao fermentation research in Ecuador with Jose Reyes, associate professor in the University of Georgia Department of Food Science and Technology, supported by a grant from the National Science Foundation (NSF).
This international research experience integrates the two-week Costa Rica study abroad program through the College of Agricultural and Environmental Sciences — Choco Rica: the Science, History and Culture of Chocolate — and an eight-week research experience in Ecuador where students will work in multidisciplinary teams with international mentors.
"Students will gain an in-depth understanding of scientific research and cacao processing, in particular cacao fermentation," said Reyes, director of the study abroad program. In this program, participants will carry out research that will help maximize the value of local cacao products while also having the opportunity to become "co-authors in top-tier, peer-reviewed international scientific journals."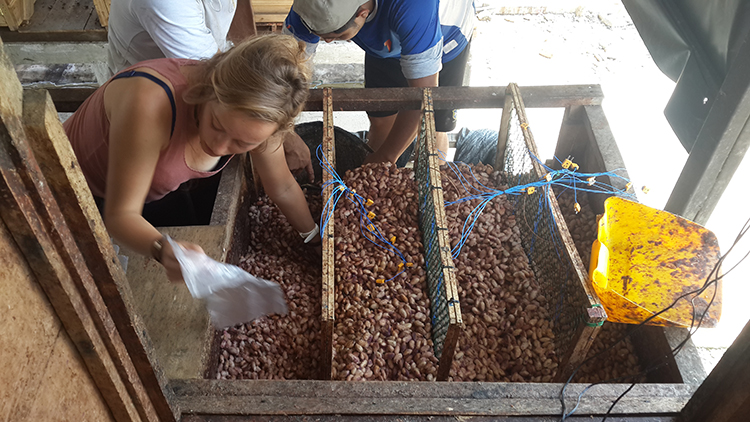 Seeking graduate and undergraduate students
Reyes is seeking two graduate students and two undergraduate students who are rising juniors or seniors.
All students are encouraged to apply, but among undergraduate candidates, preference will be given to students with majors that relate closely to the project — such as microbiology, chemistry, food science or biochemical engineering — who have also taken upper-level courses in similar areas.
For graduate participants, individuals who are capable of generating scientific hypotheses, are able to design and execute statistically sound experiments, and can work independently are preferred.
Students must also have basic Spanish-language skills with at least two semesters of Spanish by the time of the trip.
Students from underrepresented groups encouraged
"The ideal candidate is a student who is curious and eager to do scientific research and learn from a different culture," said Reyes. "Students from underrepresented groups and female students are encouraged to apply."
Reyes expects the program to inspire students from underrepresented groups to pursue STEM careers and participate in similar experiences. This research will also benefit the U.S. craft chocolate industry as it will help maximize quality and uniformity of fermented cacao beans.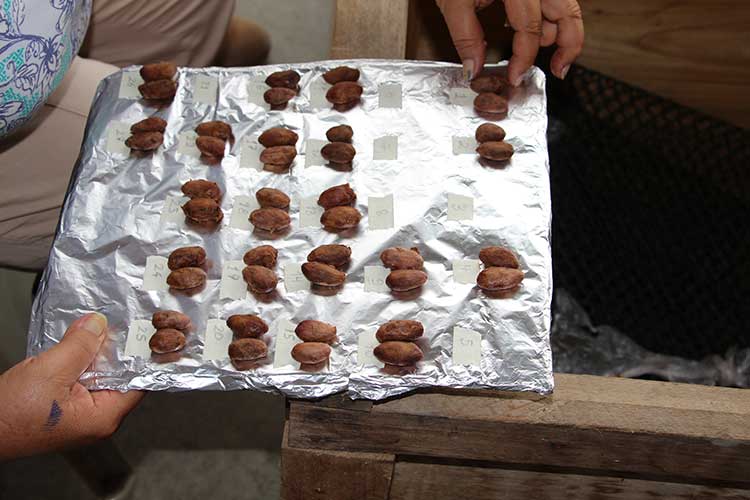 To apply to this program, students must submit a one-page essay indicating their background and interest in pursuing research in cacao fermentation. Students must also submit their academic transcript, as well as two letters of recommendation from professors.
At least two of the selected students will be candidates from underrepresented groups and at least two students will be female.
Student applications will be reviewed by the U.S. principal investigators — Reyes and Koushik Adhikari, associate professor of food science and technology — as well as the Ecuadorian mentors.
Selected participants will be interviewed through Zoom to assess their scientific knowledge and communication skills as well as their basic Spanish-language skills.
To apply, visit the UGA StudyAway portal. For questions about this program, email Jose Reyes at jireyes@uga.edu.