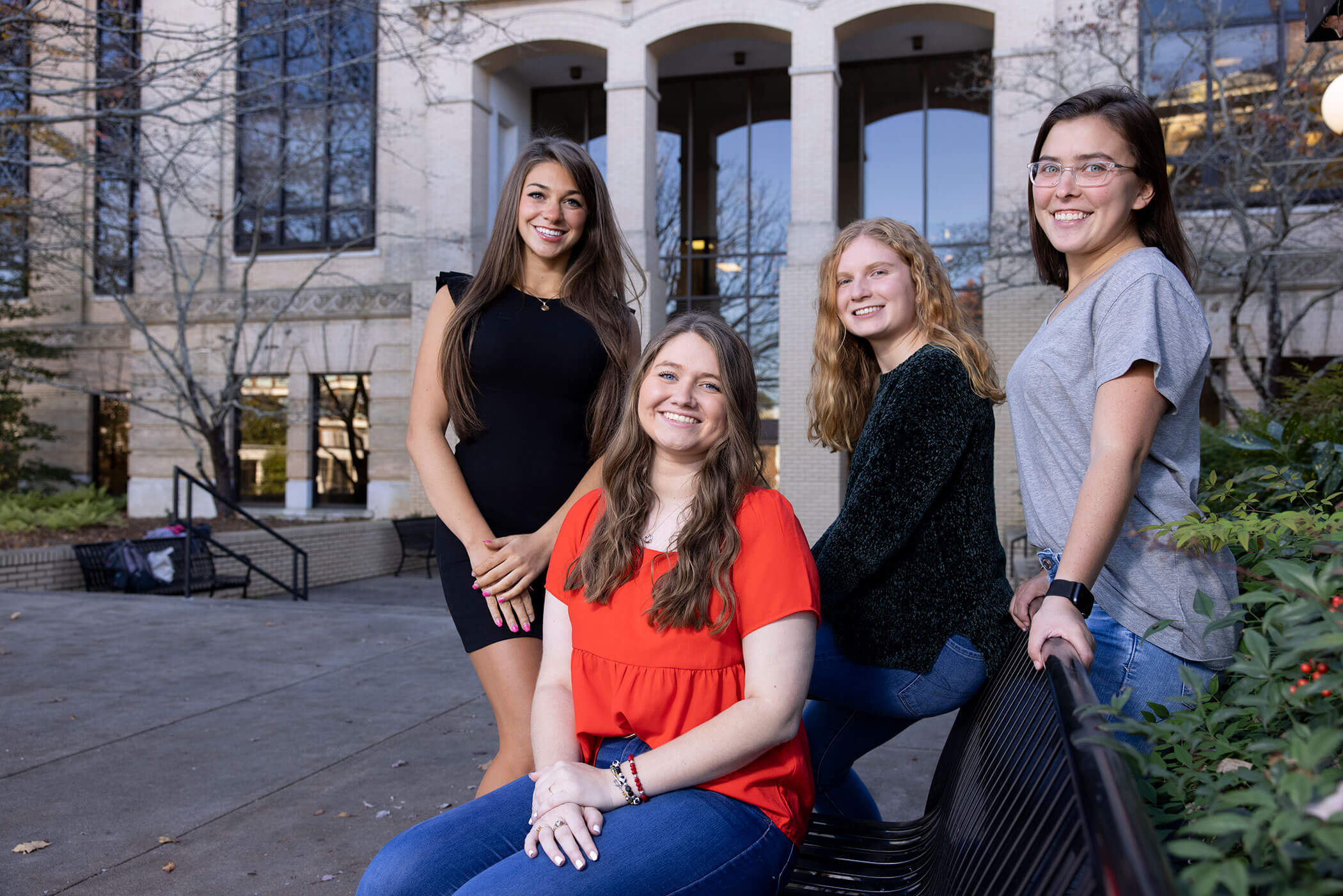 Growing up in a small rural town isn't for everyone.
But for Gracie Grimes, her little hometown of just over 4,000 people was a haven.
"Not many people get to experience the constant love and support and encouragement that an entire town gives you," said Grimes, a first-year animal science major at the University of Georgia. "Literally whatever your passions are, they support you no matter what because they've known you or they've known your parents since we were all babies."
Grimes grew up in Metter, Georgia. About 25 minutes west of Statesboro, Metter is the seat of Candler County, an agriculture-heavy area of the state that pumps tens of millions of dollars into the economy each year through crops and livestock.
And for Grimes, the town fostered a love of agriculture that she was determined to share.
"Agriculture is the No. 1 industry in the entire world and our most important industry," she said. "The mentality that agriculture is just farming has to change. It's so much more than that."
That passion, coupled with her excellent academics, helped Grimes earn one of four spots in the first cohort of the Rural Scholars Program. The College of Agricultural and Environmental Sciences (CAES) scholarship helps students from rural areas of the state succeed by providing financial support and easing the transition from small-town living to a university setting.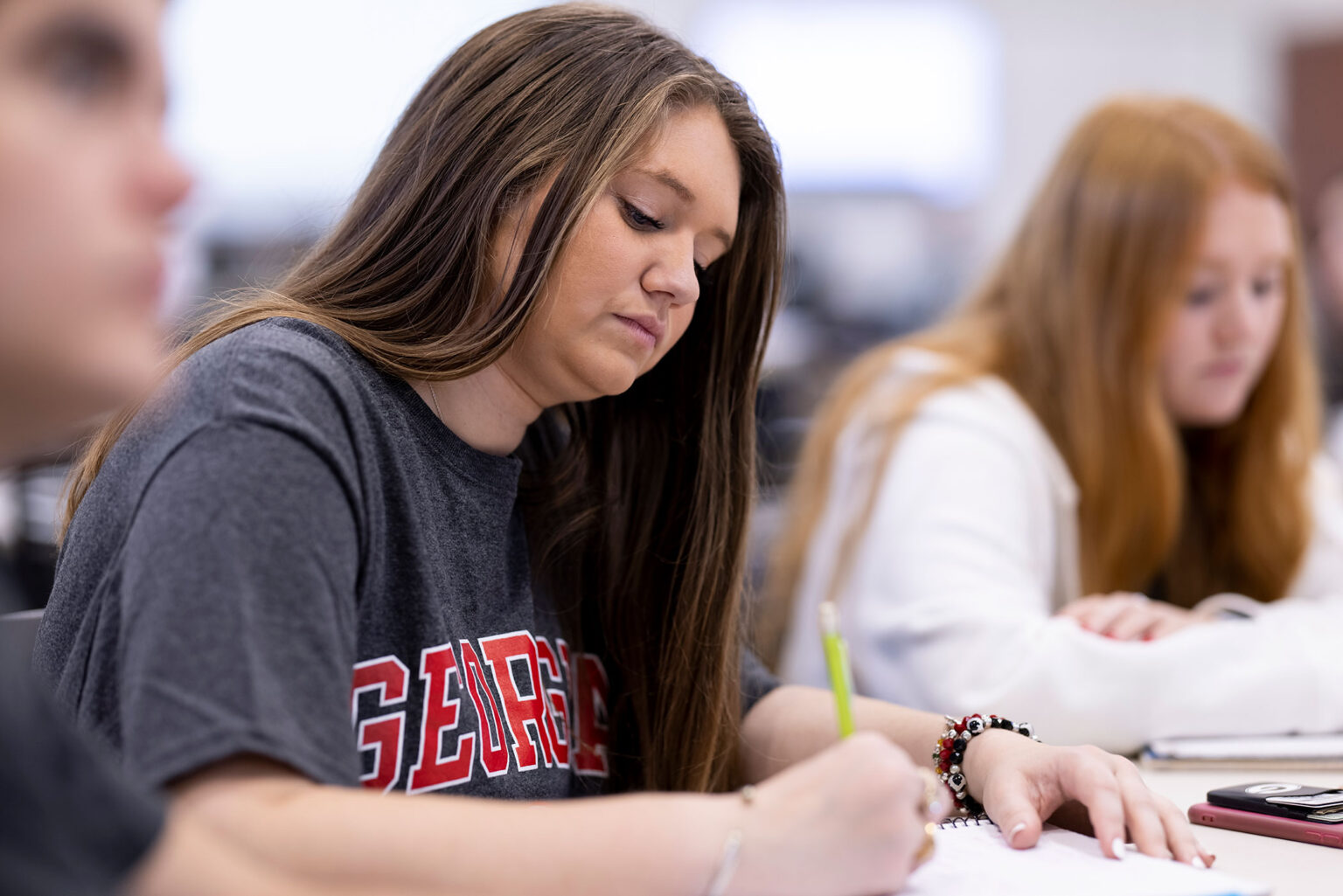 That made all the difference for Grimes.
"It was a little overwhelming, coming to a gigantic campus and trying to figure my way around," she said.
Grimes attended Thrive at Georgia, a four-week summer program that helps students acclimate to campus life while earning two college credits. Two of the other rural scholars, Mary Anne McCord, from Sylvania, and Georgia Orman, from Watkinsville, also attended Thrive. The fourth scholar, Aubrey Fraser-Tarpley, from Toccoa, joined the cohort on campus in time for fall classes.
"The Rural Scholars Program has definitely given me a support system, but it's also given me a support system outside of just the other students as well. Like adults that I can go to if I'm struggling or need help—the resources are at my hands waiting for me to use them."
Helping rural students succeed
When Keith Kelly, a 1980 UGA graduate, started looking into which students were receiving scholarships, he became concerned rural communities were being overlooked.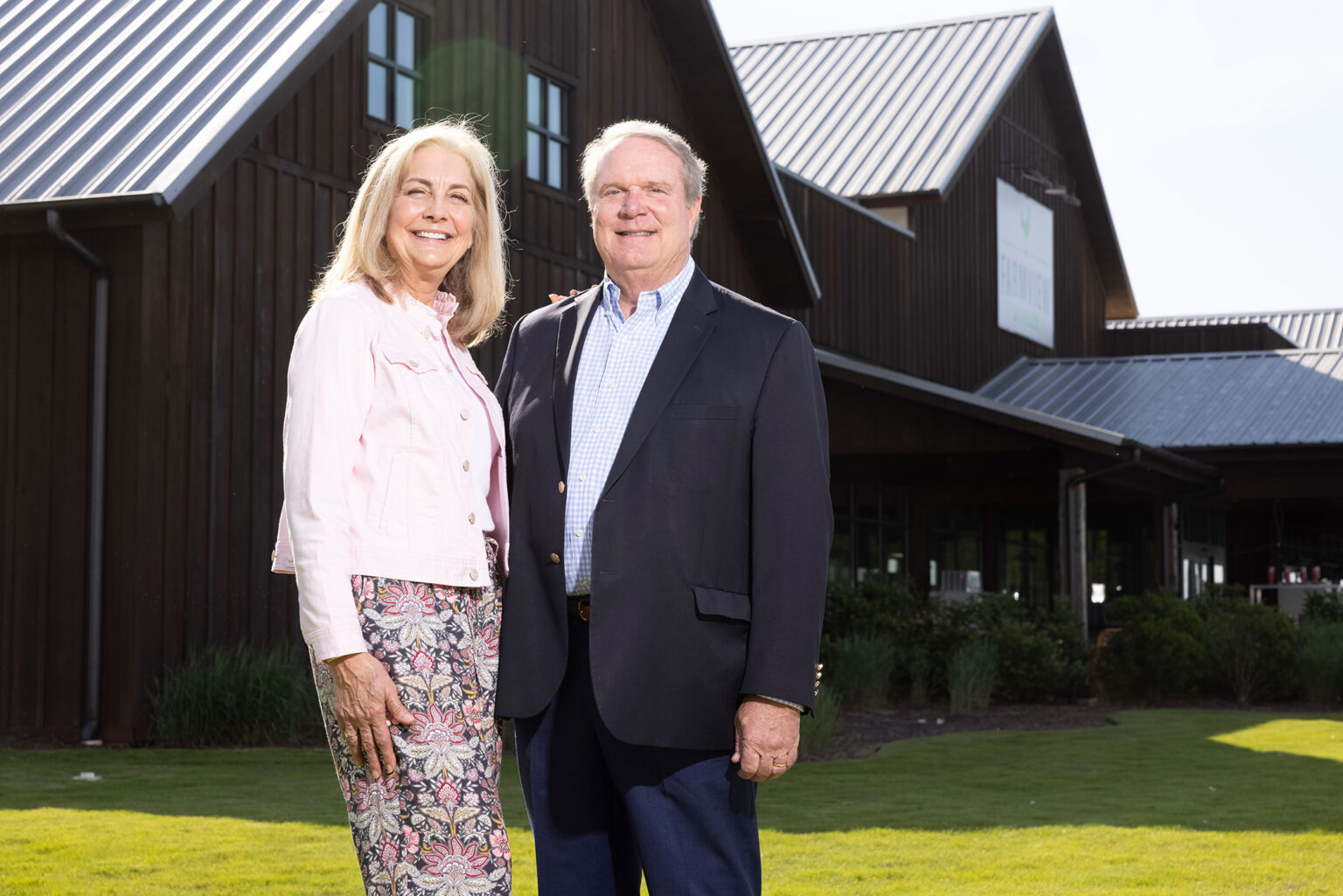 As a UGA Foundation trustee, he was in a position to help change that.
"I am passionate about rural communities," said Kelly, who is founder, president and CEO of Kelly Products, which consists of 17 agriculture-based companies ranging from Farmview Market near Madison, Georgia, to a consulting firm aiming to help businesses grow. "What I've learned is the kids in the country are every bit as smart as those from bigger cities. We just need to find a way to help them get to the university."
So Kelly, along with his wife, Pam, and Robert Varnedoe, representing the J. Donald and Laurelle Lee Family Foundation, endowed two scholarships that will provide perpetual funding for students from rural areas. The trio of UGA alumni also created two additional, non-endowed funds for rural scholars to support more students immediately. (A non-endowed scholarship is not a permanent source of funding.) The endowments will provide renewable yearly scholarships for a cohort of students from rural Georgia communities every fall.
Since the alumni gave the gifts that launched the program, the UGA Foundation Board of Trustees has also allocated funds to endow a scholarship which will fund another rural scholar next fall. Additionally, support funds from other individuals have provided assistance for recruitment, professional development and scholarship support, bolstering the program over the last year.
"Agriculture is more than cows and plows," Kelly said. "Rural communities are the food providers for our nation and the world. We have to do things to enhance their opportunities and help them do what they're doing."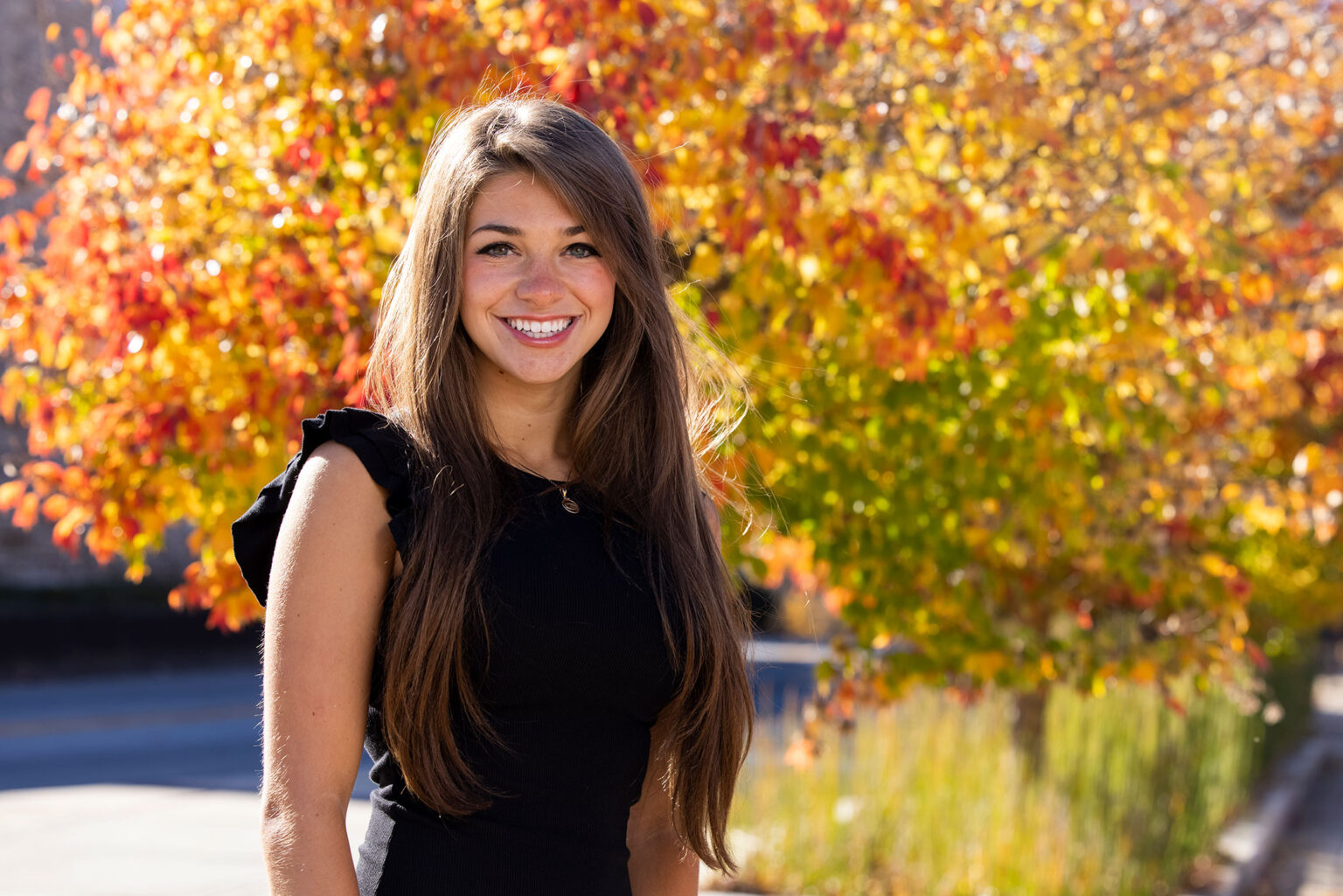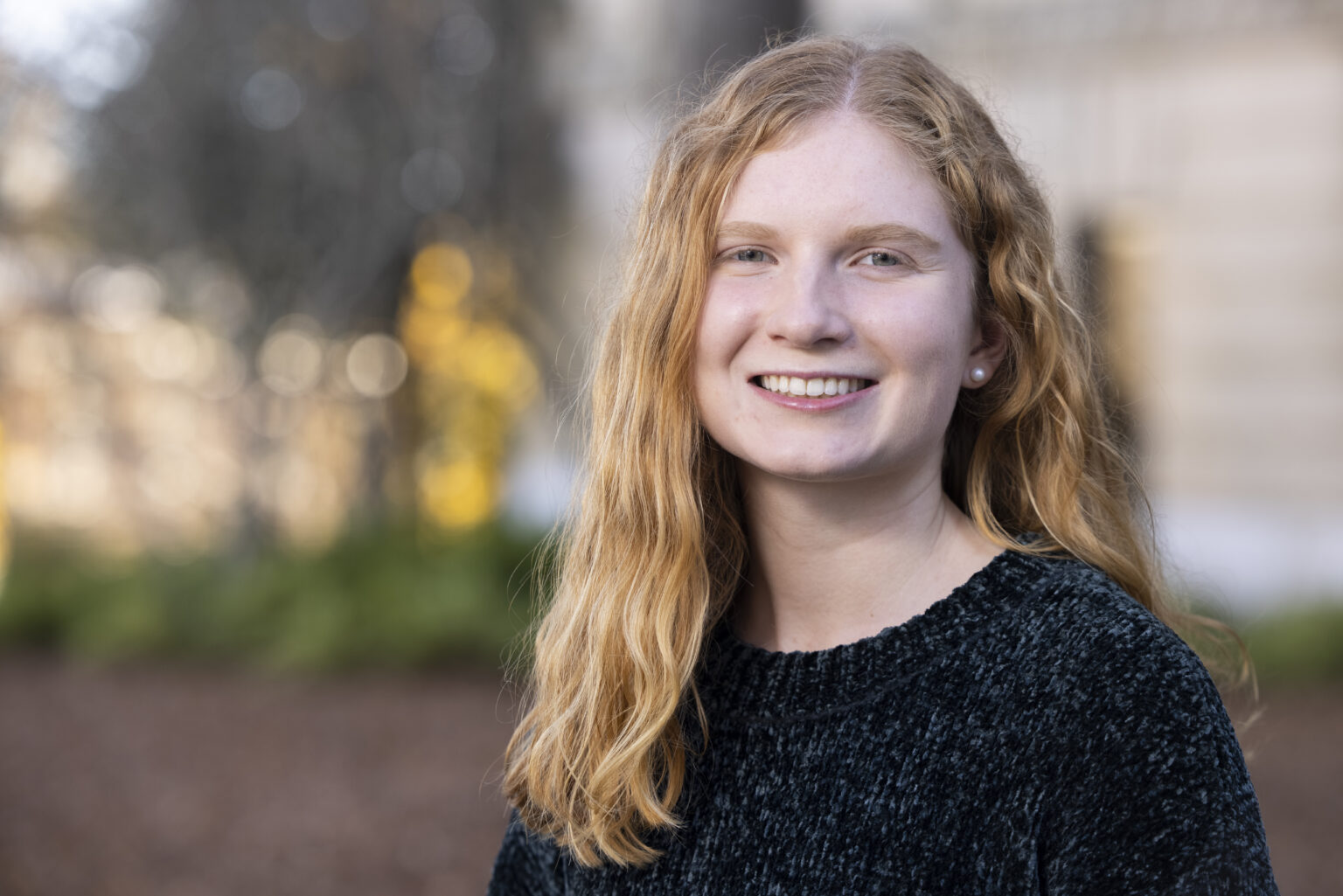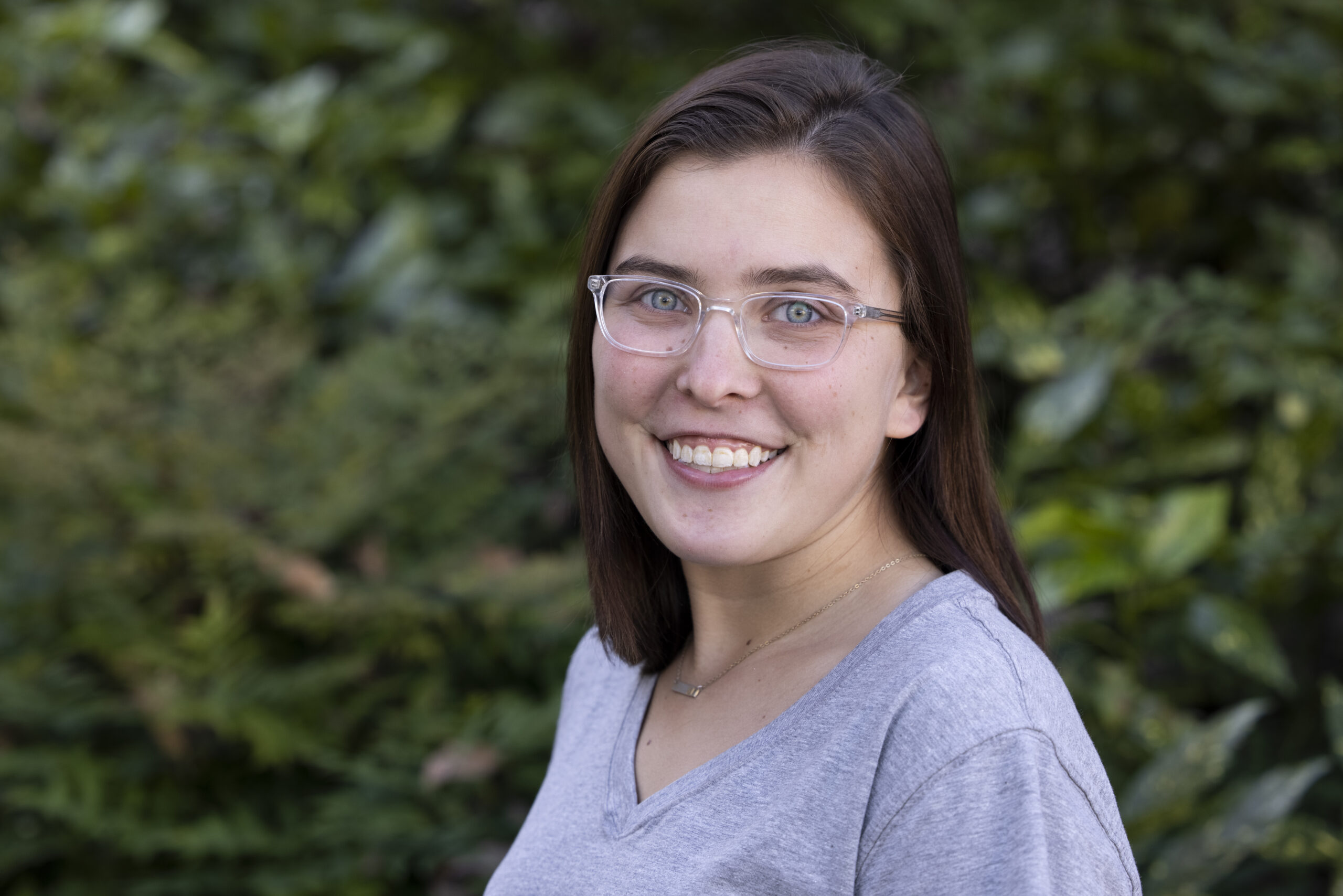 Rural infrastructure challenges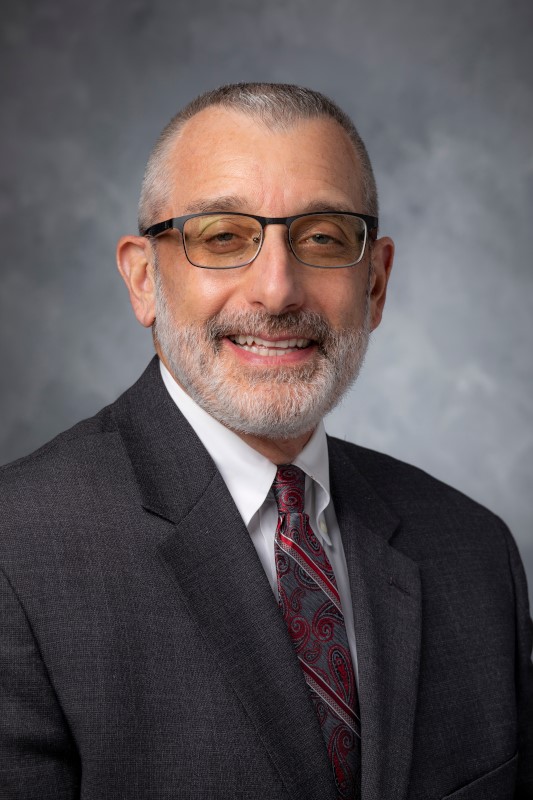 Rural communities face a variety of challenges, from new technology needs to increasing internet access, but CAES has the resources to find solutions to those challenges, said Nick Place, CAES dean and director.
"Rural student development is one of the first steps in discovering and implementing creative solutions," Place said. "With strong, capable leaders, our society is better able to address these pressing issues."
Along with her three fellow scholars, Grimes is already finding ways to give back to the program. She's spoken to the UGA Foundation trustees and at college events, encouraging others to apply for the program and recognize the value of rural communities.
"I think it's a great program that wants to see rural students succeed at UGA," she said. "It has definitely helped me knowing that somebody wants to not just see me succeed but wants to help me every step of the way—not just financially but academically and mentally. It also means that I get to represent a little community that I love very much."
For more information about ways to support the UGA CAES Rural Scholars program and to expand its reach to more students annually, please visit CAES.uga.edu/ruralscholars.