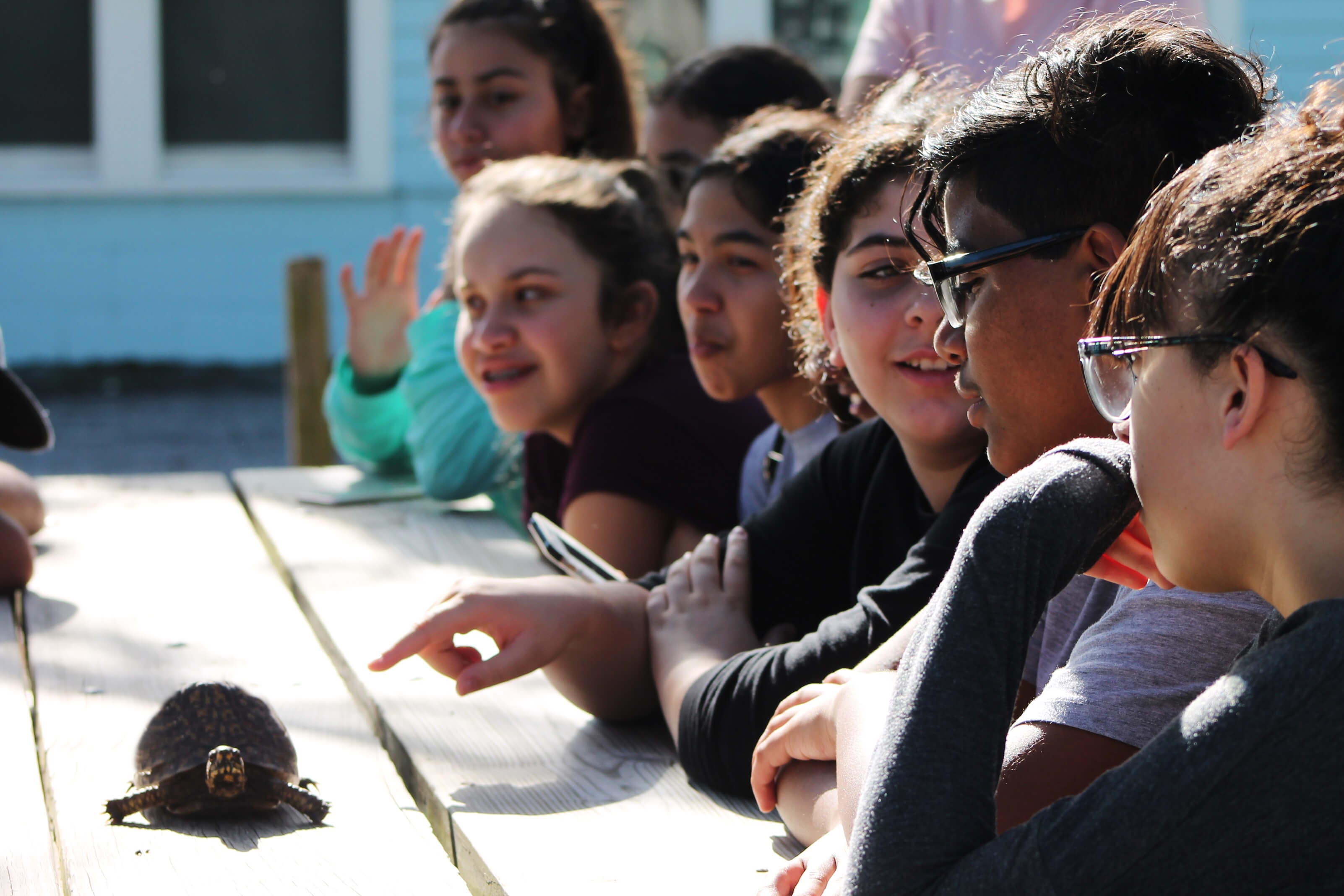 The Burton 4-H Center on Tybee Island — an important hub for environmental education and youth development in southeast Georgia — celebrated 75 years of operation on Nov. 1.
The celebration emphasized the impact that Burton 4-H Center has been making on youth in Georgia since 1947. One of six 4-H centers in the state, records indicate that more than 187,000 individuals have participated in environmental education programs at Burton since the programming began 33 years ago. At least 40,000 students have also enjoyed immersive weeks of 4-H camp at the center during that time.
The center is situated on 6 acres next to a tidal creek that is surrounded by marsh, giving visitors and campers at Burton the unique opportunity to experience the salt marsh and beach ecosystems that are a key part of Georgia's barrier islands. Learners leave the center with an understanding of how their communities impact these ecosystems and vice versa.
"Giving 4-H'ers and K-12 students the opportunity to be immersed in this special place is a real treat and it helps them gain appreciation for Georgia's habitats while building relationships with their peers," said Melanie Biersmith, associate 4-H leader for facilities and residential programs.
The 4-H facility on Tybee Island was officially named Burton 4-H Center in 2004 when Bob and Maxine Burton provided support to ensure the center was able to continue operating. Their generous gift to the Georgia 4-H Foundation provided the necessary funding to make vital updates to the facility.
Bob Burton served as a counselor at the camp in the summer of 1968 and Maxine Burton attended the camp as a member of Forsyth County 4-H. At the celebration, Bob Burton recalled fond memories of being a counselor, including eating blueberry pancakes for the first time when a 4-H agent brought so many blueberries to camp that the dining hall staff recruited the counselors to help cook the pancakes.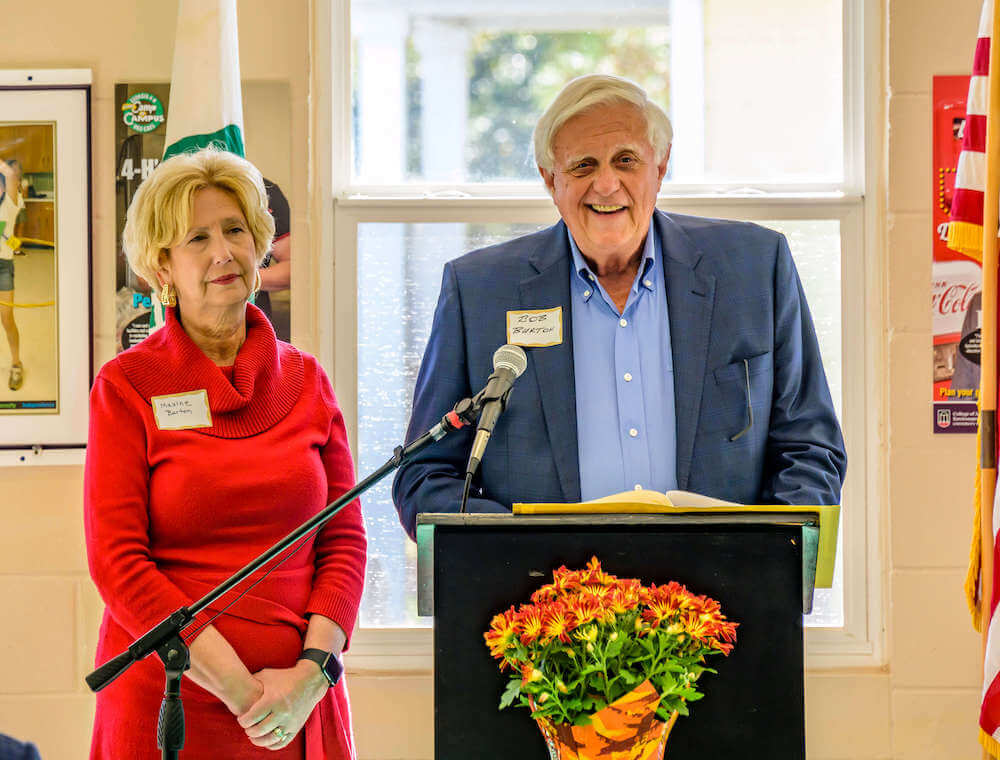 "When you think about the different parts of Georgia from whence the campers come — the inner cities, the suburbs, the farming districts, the north Georgia mountains and the coastal areas — they all come here under the 4-H umbrella. There is more common bond than differences as they get to know one another and share experiences," Bob Burton said.
Today, the Burton 4-H Center reaches more than 8,000 students and adults annually through environmental education and summer camp programs.
The Georgia 4-H Environmental Education program provides science learning experiences using the island as a classroom without walls through single-day programming and residential opportunities. Summer camp provides Georgia 4-H'ers with fun and unforgettable five-day adventures.
"The camping experience is a fantastic opportunity for youth from all over Georgia to make new friends, explore the coast and learn things they would otherwise never have access to," says Paul Coote, director of Burton 4-H Center. "We are so excited to have the opportunity to resume our residential camping programing in summer 2022."
Georgia 4-H empowers youth to become true leaders by developing necessary life skills, positive relationships and community awareness. As the largest youth leadership organization in the state, 4-H reaches more than 175,000 people annually through University of Georgia Cooperative Extension offices and 4-H facilities.
For more information about the Burton 4-H Center, including information on how to reserve the center for educational opportunities for groups and organizations, visit www.burton4h.org or contact your local Extension office.