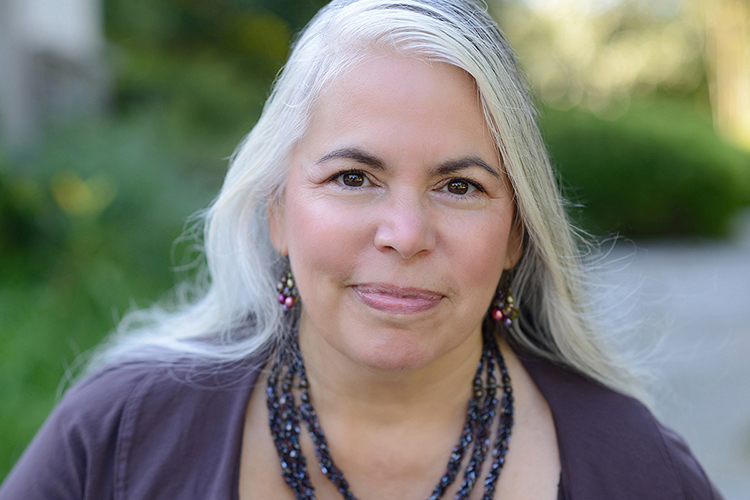 Anisa M. Zvonkovic, an academic leader with a distinguished record of promoting student success and impactful research and outreach, has been named dean of the University of Georgia College of Family and Consumer Sciences.
Zvonkovic is currently the Harold H. Bate Distinguished Professor and dean of the College of Health and Human Performance at East Carolina University. Her appointment at UGA is effective July 1, 2022.
"I am pleased that Dr. Zvonkovic will join the University of Georgia as the next dean of the College of Family and Consumer Sciences," said President Jere W. Morehead. "Given her many accomplishments in expanding research capacity and enriching other aspects of the institutions she has served, I am confident the future of FACS will be very bright under her leadership."
As dean of the ECU College of Health and Human Performance, a position she has held since 2018, Zvonkovic enhanced undergraduate advising to focus on career success, oversaw an increase in research activity that enabled the college to consistently exceed $15 million in annual grant funding, established new endowed professorships, and launched a college-wide racial equity task force. She fostered interdisciplinary collaborations through an annual prevention science initiative that has focused on areas such as trauma and resilience, aging well, and design for disability.
At Virginia Tech, where she was head of the department of human development and family science from 2011 to 2018, she developed and implemented a new major and minor that increased enrollment and enabled the creation of new faculty positions. Zvonkovic also has held leadership roles at Texas Tech University, where she created a mentoring program on grant-writing that doubled the amount of research awards, and at Oregon State University, where she directed the graduate program in human development and family sciences.
"Dr. Zvonkovic is deeply committed to the success of all students and to catalyzing research and outreach that benefits individuals, families and communities," said S. Jack Hu, the university's senior vice president for academic affairs and provost. "By partnering with students, faculty, alumni and other supporters, she will further elevate the reputation and impact of UGA's College of Family and Consumer Sciences."
Her research, which focuses on the effects of work and other demands on individuals and their relationships, has been supported by nearly $2 million in funding from agencies such as the National Institute of Child Health and Human Development. She is the author or co-author of more than 90 referred journal articles, book chapters and other publications.
Zvonkovic has held a number of national leadership roles, including president of the National Council on Family Relations from 2017 to 2019. She has served on the editorial board of the Journal of Family Theory and Review since its inception in 2009 and currently serves on the editorial board of the Journal of Marriage and Family. She is a founding member of the Work and Family Researchers Network and served as president of the Groves Conference on Marriage and Family, the oldest professional organization related to family studies. In addition, she has served on several editorial boards, National Institutes of Health panels and an NIH scientific review committee.
"I am delighted to become dean of FACS, a college whose accomplishments I have followed for many years," Zvonkovic said. "It will be a joy to work with faculty, staff and students to create the future of FACS with its legacy of innovative programming, engaging and relevant curriculum and prominent scholars doing important work that benefits society."
Zvonkovic's honors include the Alexis J. Walker Award for Lifetime Achievement in Feminist Family Studies from the National Council on Family Relations, the Administrator of the Year Award from the Virginia Tech College of Liberal Arts and Human Sciences, and the Woman of Achievement Award from Oregon State University. She has been a visiting scholar at Michigan State University, Miami University and Durham University in the United Kingdom.
Zvonkovic received her bachelor's degrees in psychology and religious studies from the University of Virginia and earned both her master's degree and Ph.D. in human development and family studies from the Pennsylvania State University.
A 14-member search advisory committee chaired by College of Pharmacy Dean Kelly M. Smith helped identify finalists for the position. The committee was assisted by the UGA Search Group in Human Resources.