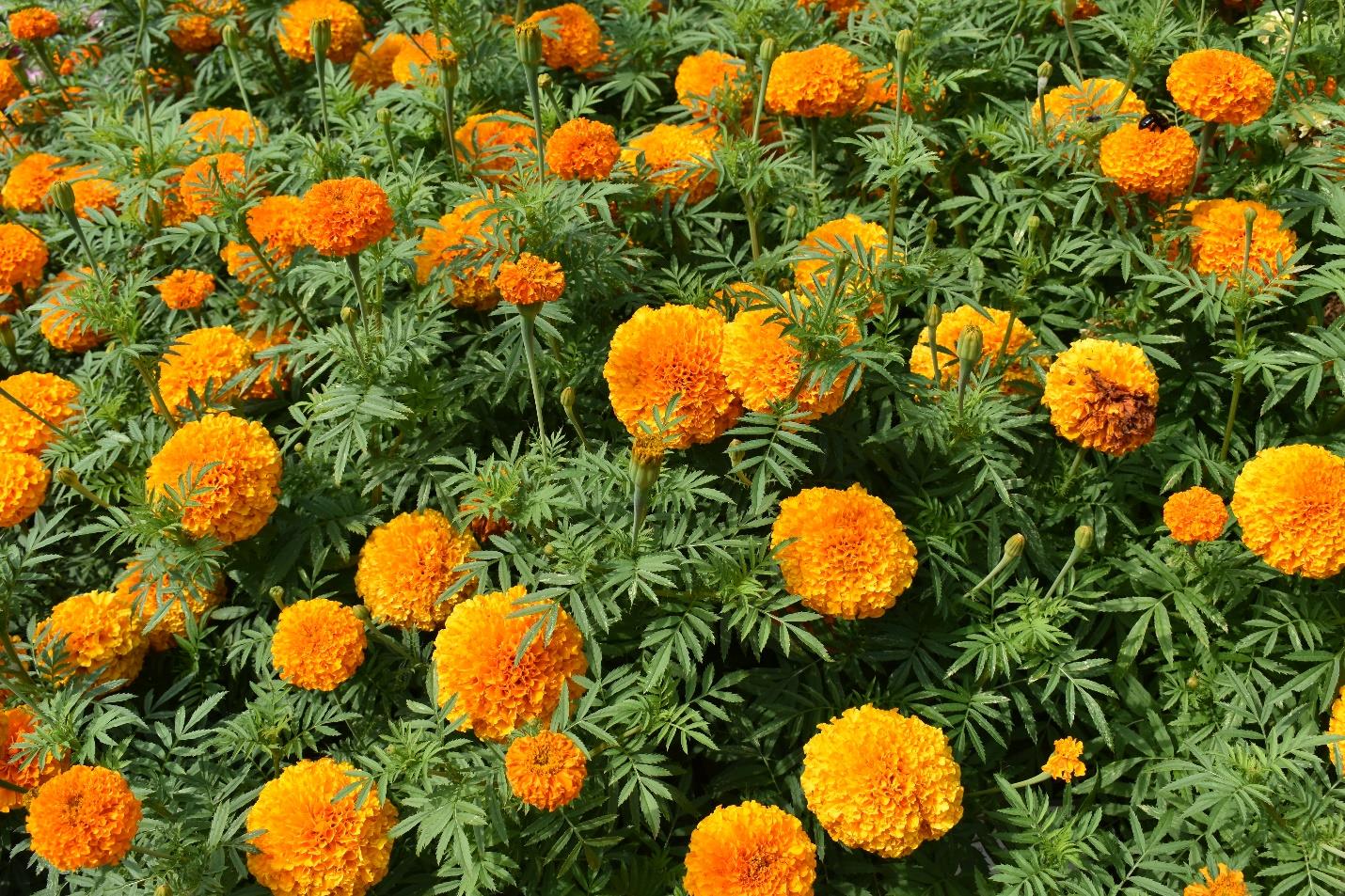 The Trial Gardens at the University of Georgia have announced the 2021 Classic City Award winners from the hundreds of varieties tested over the long, hot summer.
Each year breeders send plants to the UGA Trial Gardens for evaluation throughout the summer to see how they will perform.
The Trial Gardens are known as the "go-to research trial garden to test plants for the combination of heat and humidity," said John Ruter, director of the Trial Gardens and 2021 UGA Inventor of the Year. "If they want to test them for heat and humidity, they send them to us."
This summer, close to 400 varieties of plants were assessed throughout the season for the Classic City Awards. "We're looking at flower power, insect and disease resistance, vigor — and we put all these things together in a rating," said Ruter.
This summer's hot temperatures and inconsistent precipitation posed challenges for some plants. With warmer night temperatures, plant respiration is affected, which means that "certain plants just aren't going to grow as vigorously, look as healthy or flower as much because they just prefer cooler temperatures," Ruter stated.
Inconsistent rain spells also contributed to stress in the plants. Managing water was important this season as there were "very wet spells and then we would go bone dry," said Ruter. "They would prefer regular rainfall and sunshine as opposed to feast or famine when it comes to water and sunshine."
With these conditions in mind, the Trial Gardens chose plants that performed well throughout the summer.
"The Classic City Award is the highest award we give," said Ruter.
The following are the top 12 performers of the year with descriptions from the judges: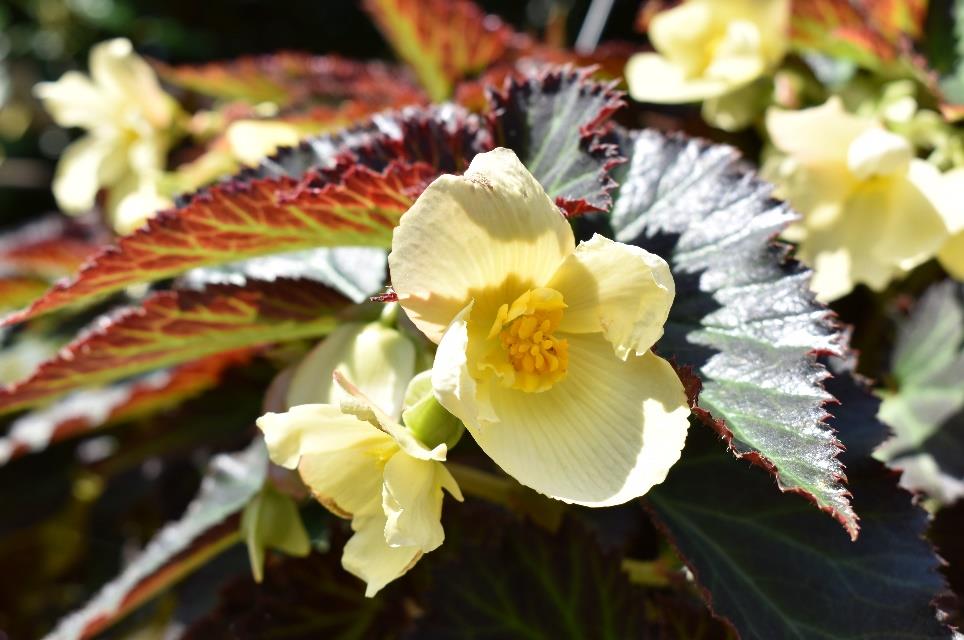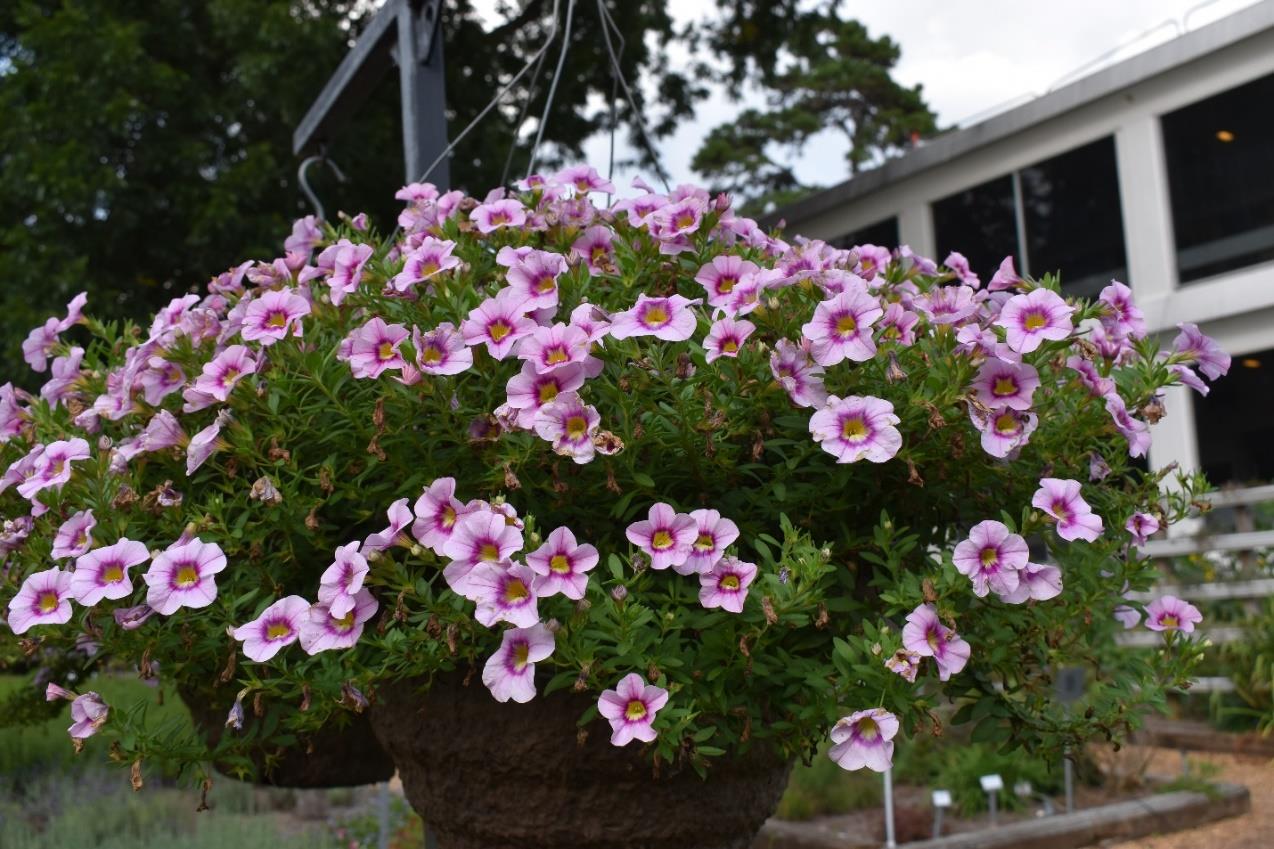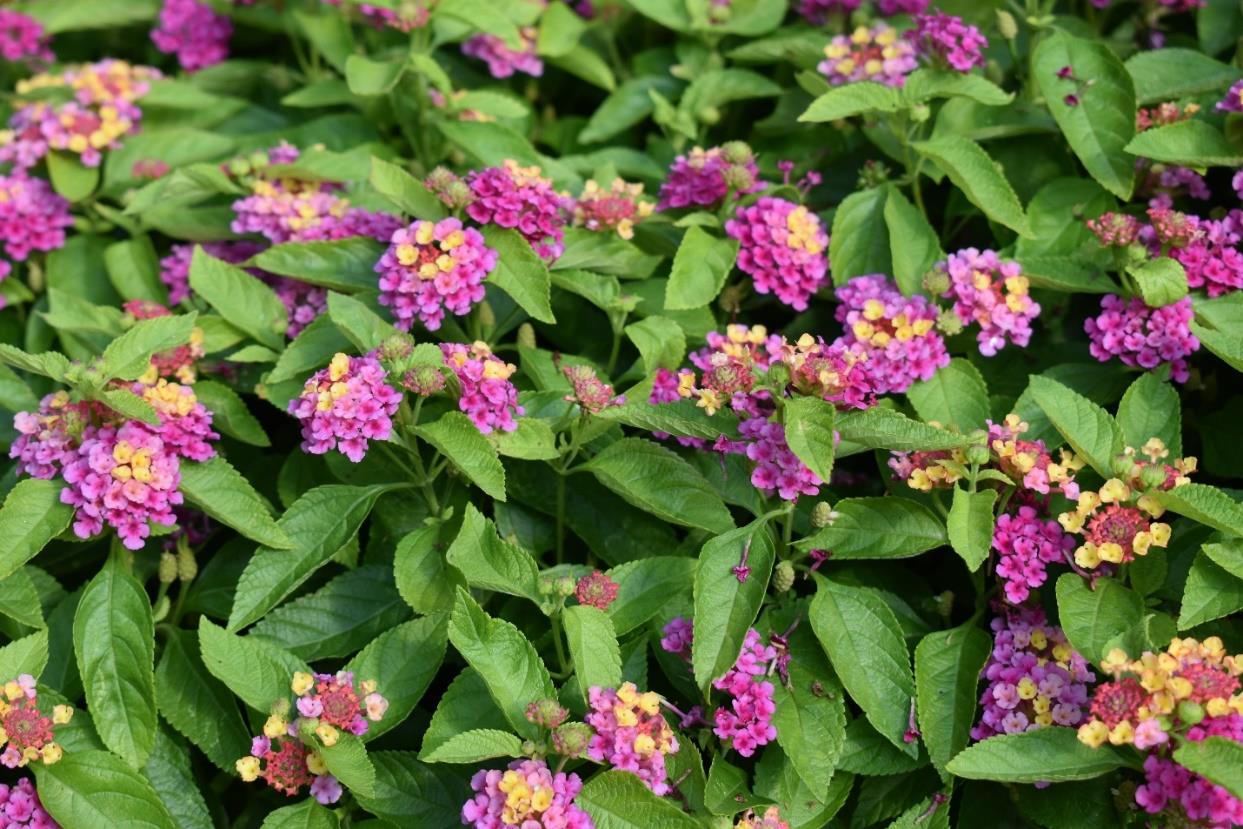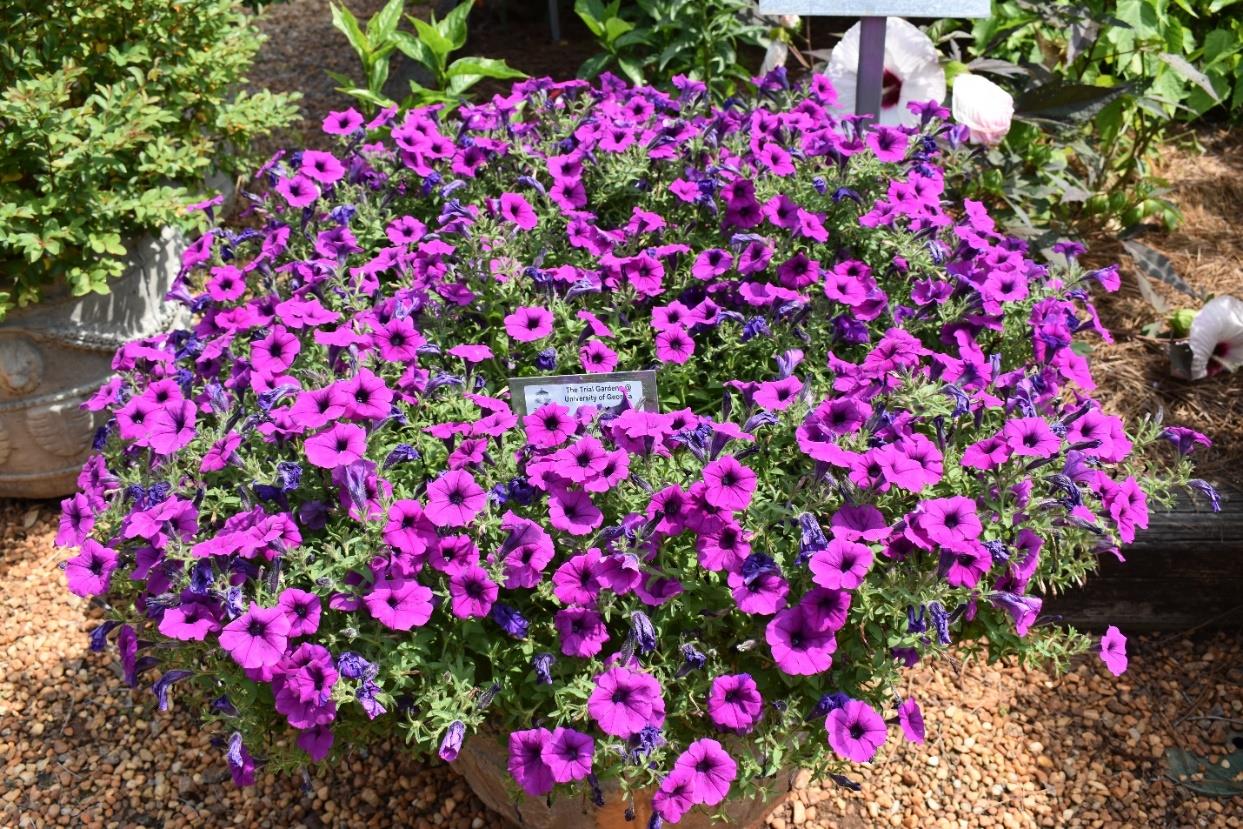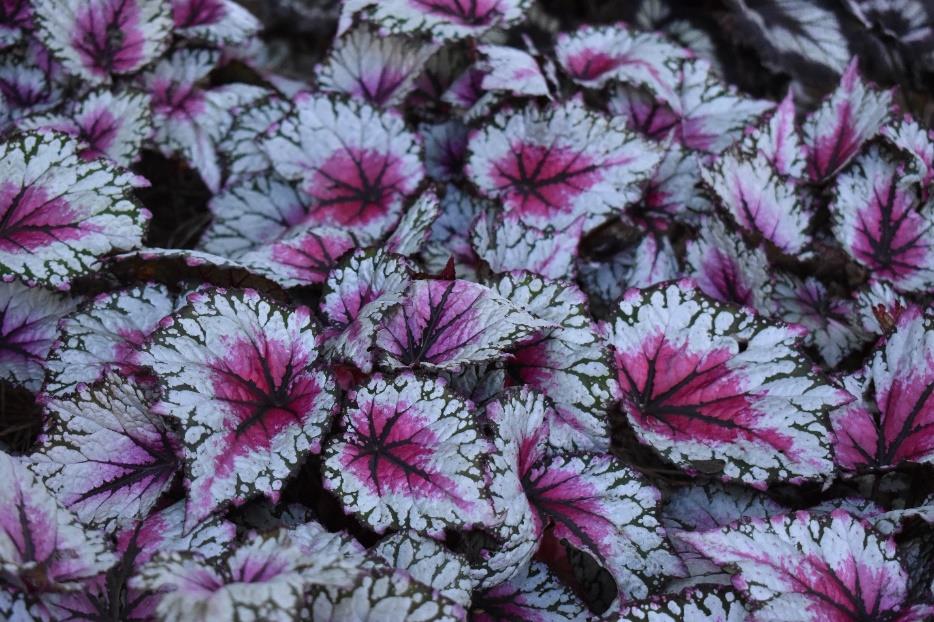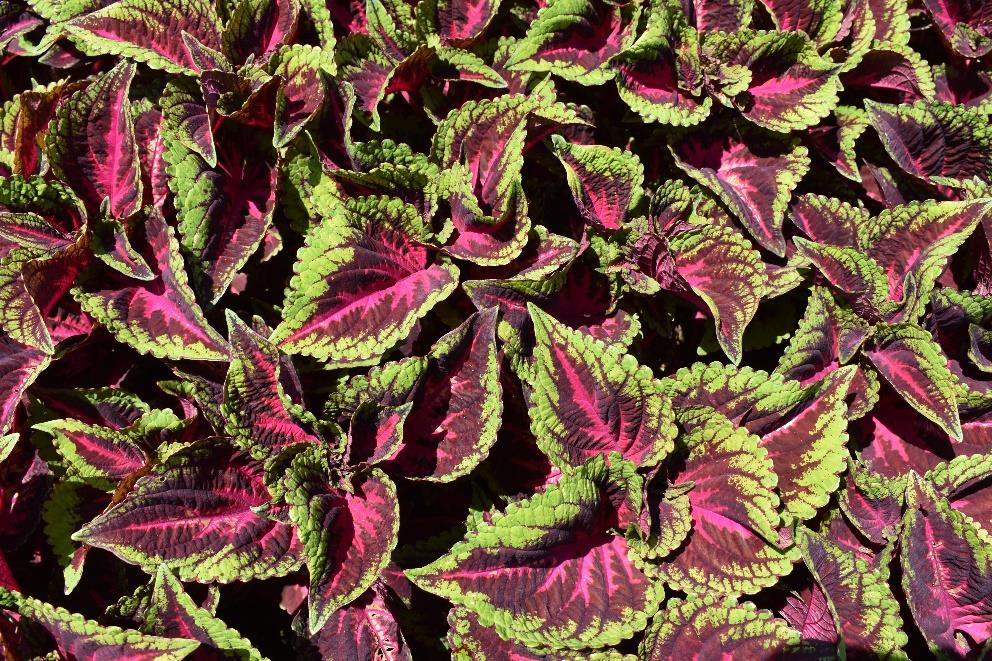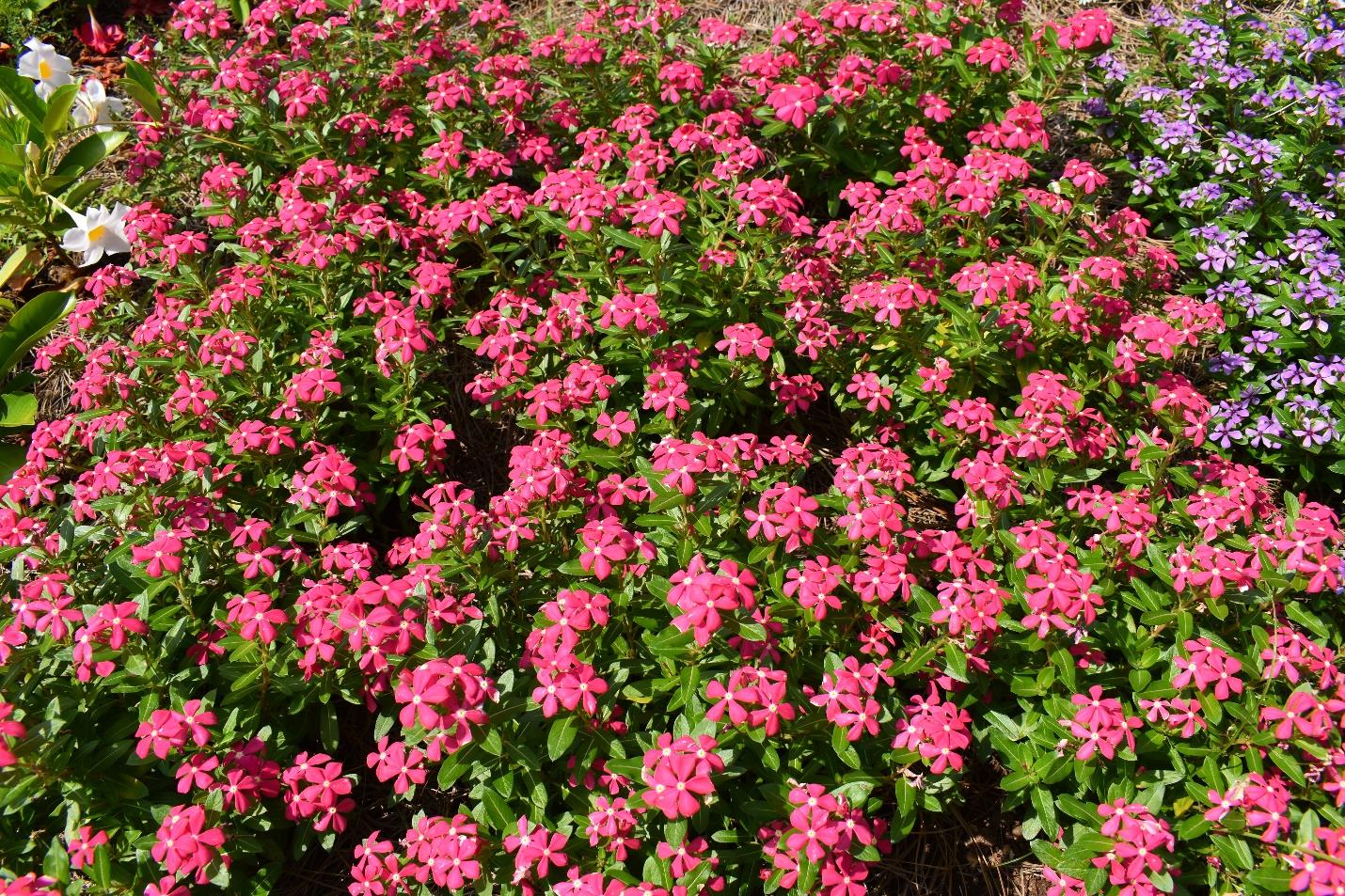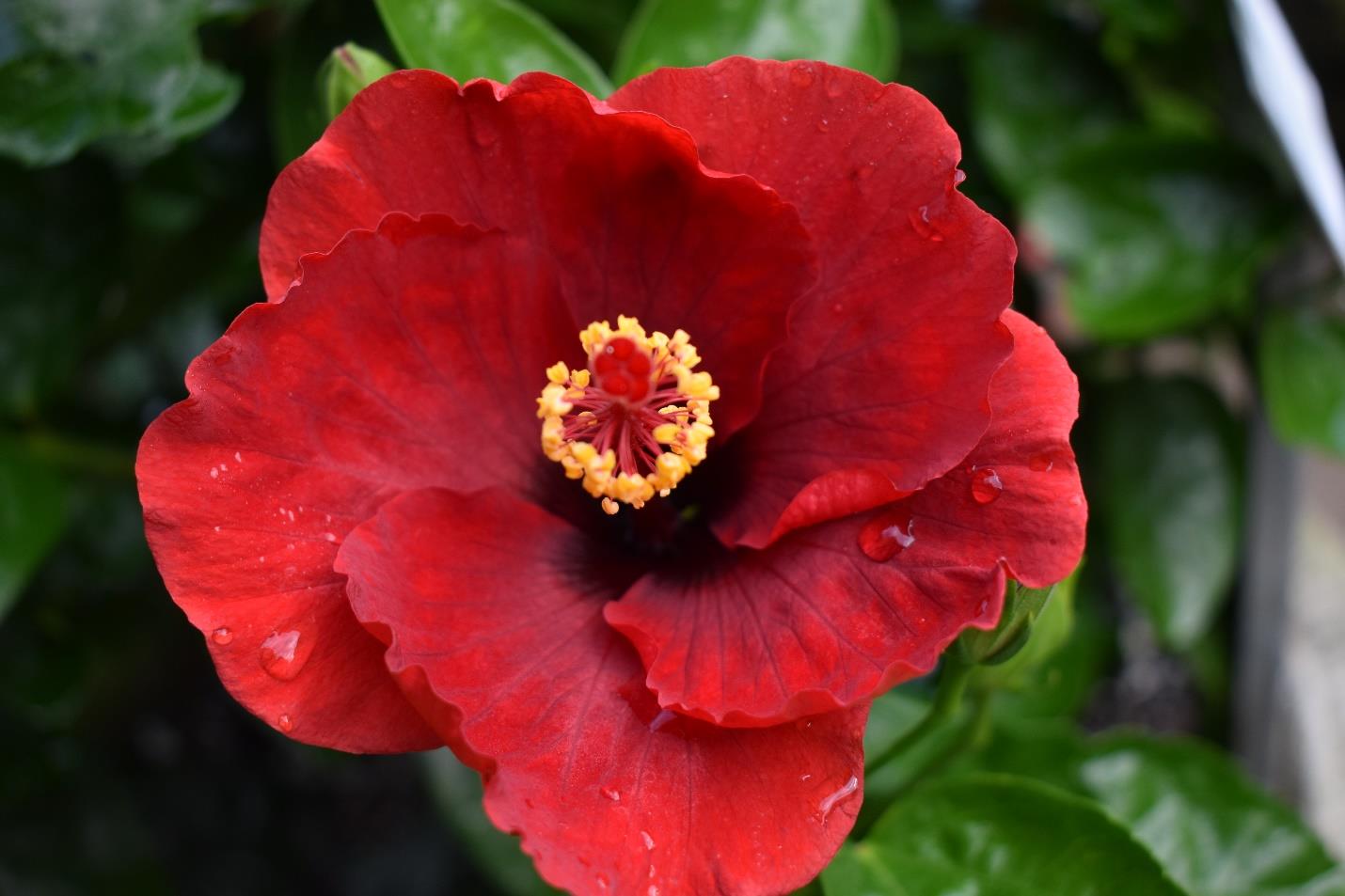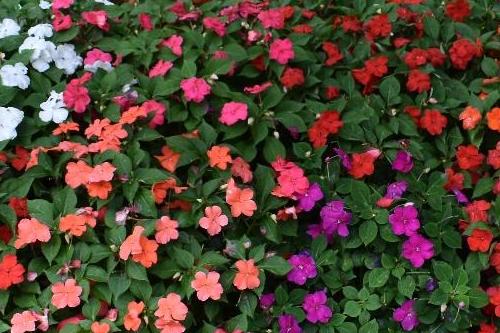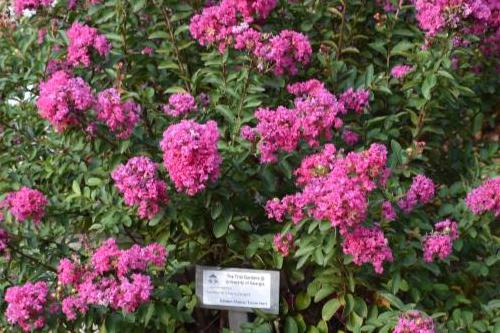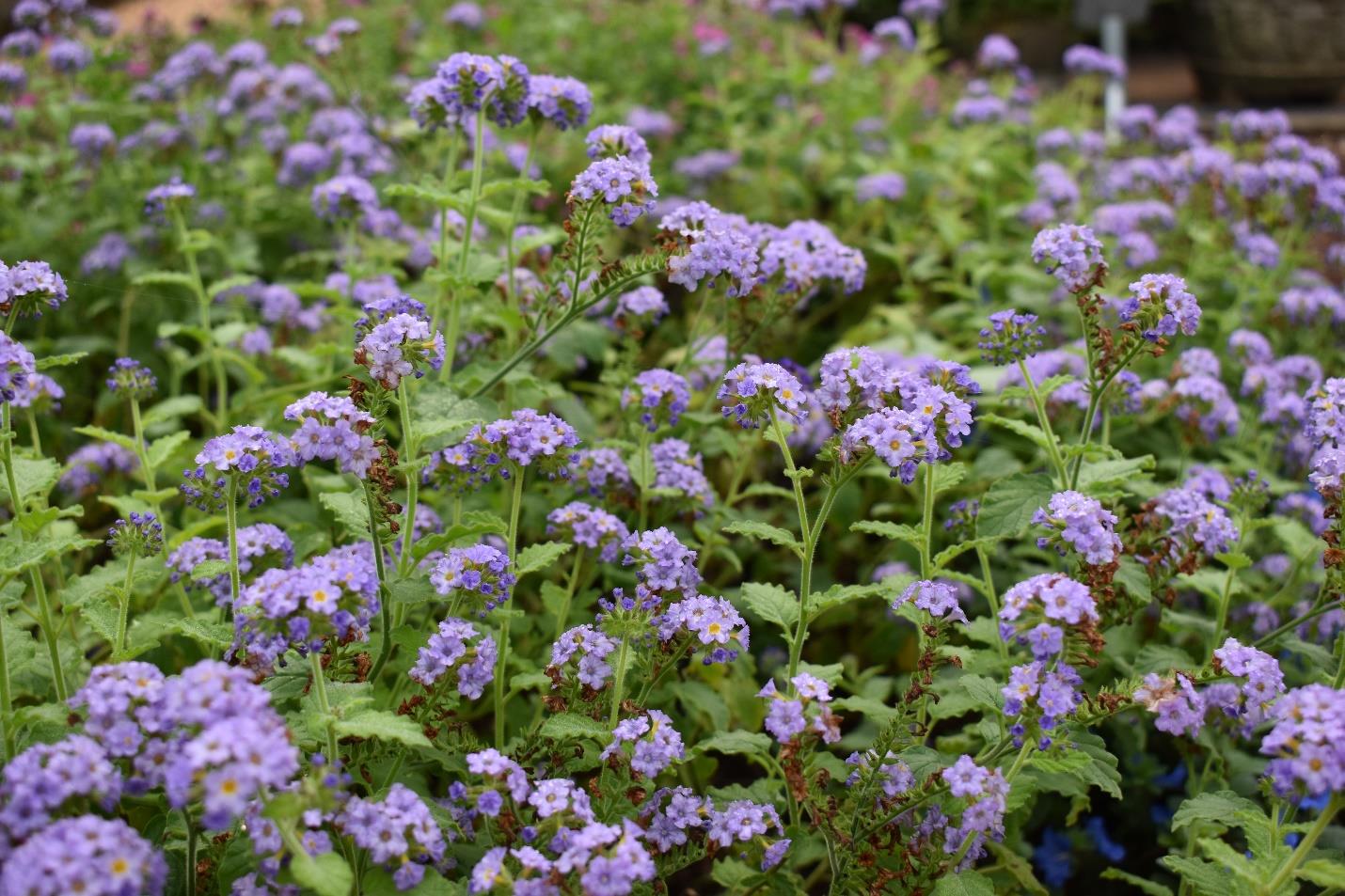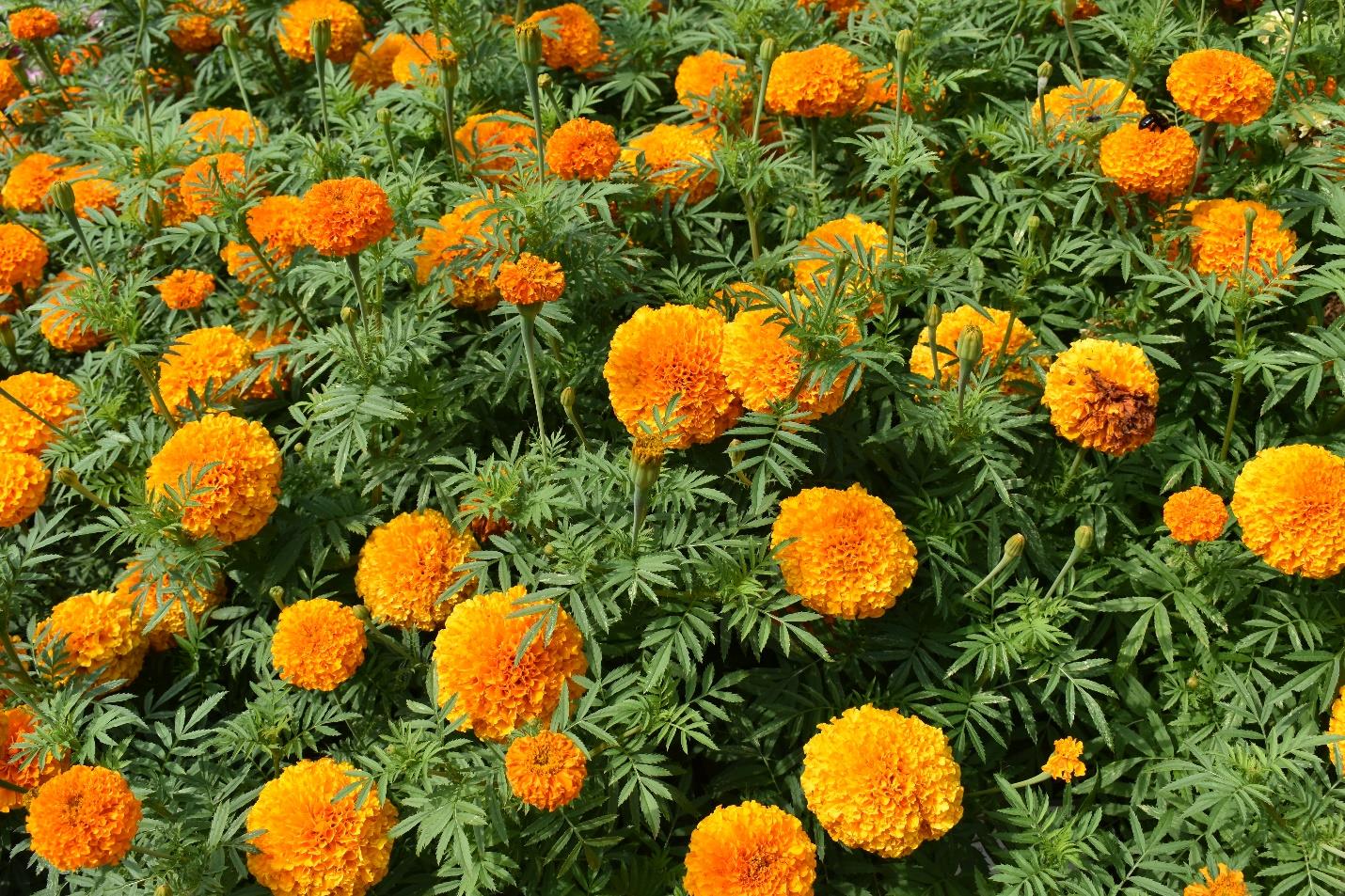 Begonia DAYSTAR™ 'Primrose' by Terra Nova
"With so many great selections this year, our favorite is the early-blooming, long-lasting DAYSTAR 'Primrose.' These delicate pastel blooms stand out against the bold crimson and dark-green cascading foliage. This begonia hybrid is made for baskets and containers and stands up during hot days, sun and heavy rains."
Calibrachoa Bloomtastic 'Rose Quartz' by Dummen Orange
"The Dummen Orange Bloomtastic calibrachoa series was fantastic overall! Each of our calibrachoa trials was evaluated in a container and hanging baskets. The plants trail nicely with an open and attractive branching structure and healthy foliage."
Lantana Gem™ 'Compact Pink Opal' by Danziger
"For the second year in a row, the Gem™ series is true to its name. Each plant is nearly a perfectly spherical shape, and the blossoms fill the beds with color. The plants grew with ease and began to flower earlier than all other lantanas in the garden. The plants did not overwinter. A selection of lantana that is a sturdy and reliable annual for beds or containers."
Petunia Durabloom® 'Electric Lilac' by Dummen Orange
"The Durabloom® 'Electric Lilac' has shown impressive resilience under all types of weather. Petunias are always the first plants to grace the garden in springtime and the last to be removed for fall. While the series had a good performance overall, 'Electric Lilac' continues to shine in hanging baskets and large containers and belongs at the top of the list!"
Rex Begonia Jurassic™ Series by Ball Ingenuity
"The Rex begonias from the Jurassic series by Ball Ingenuity showed us all what Rex begonias are capable of in the landscape. Each one is capable of overflowing in a hanging basket or adding a burst of colorful foliage to a woodland garden display. In addition, these plants are fun and easy to care for, with minimal irrigation needed."
Coleus Colorblaze® 'Torchlight' by Proven Winners
"Their versatility and ease of growth make gardening easy, and their colors continue to amaze. The Colorblaze™ 'Torchlight' can provide a gigantic display up to 48 inches or be pruned into a more compact plant. Foliage looks excellent under sunny, hot conditions without fading. Coleus also makes a great addition to a vase for creative floral table arrangements."
Impatiens Beacon® 'Formula Mix' by PanAmerican Seed
"There was a time when impatiens were not available due to a myriad of pathogen issues. Thanks to the Beacon 'Formula Mix' from PanAmerican Seed, our impatiens bed was brimming with great color. The deep-green foliage complements the bold colors of violet, white, red, rose and coral. Plants maintain uniformity while filling the space nicely and rounding out the edges of the bed."
Catharanthus Soiree Kawaii® 'Coral' by Suntory
"The 'Coral' cultivar provides a sea of color, a knock-out in hot and humid weather and tolerance of clay soils. The flowers are small but mighty, and the foliage is bright and eye-catching. Suntory recommends planting multiple colors together in a single pot and watch how they grow into a bunch and complement one another."
Tropical Hibiscus 'Hot Shot' by J. Berry Genetics
"These plants are as lovely as they are tough. Planted in various microclimates around the garden, the plants provided nonstop deep-red flowers from start to finish. This hibiscus will put on a show on a sunny roadside with heavy traffic or potted in containers. The plants bloom continually and maintain an upright form without staking or manipulation."
Great Myrtle® 'Cherry Delight' by GardenChoice
"These darling shrubs can be contained in planters or function as foundation plantings around the house wherever the sun is plentiful. The Great Myrtle® is a genuine mini and can be cut back to the ground each year to produce a lush and compact flowering shrub the following season. They will complement or provide an alternative to a fussy rose garden or hot, sunny slope with less maintenance for the landscaper."
Heliotropium Augusta® 'Lavender' by Proven Winners
"This hybrid is well-behaved and will fill a small space with light-purple, fragrant flowers all summer long. Pollinators will appreciate the aroma and provide lots of activity in your garden. Tolerant of heat and humid weather, Augusta® 'Lavender' goes perfectly with a rocking chair and a glass of lemonade."
Grand Finale Award: Marigold 'Sumati Orange' by AmeriSeed
"Our Grand Finale winner of the Classic City Awards is the 'Sumati Orange' Marigold from AmeriSeed. All through the early spring, summer sun and fall, these marigolds have flower power! Plants grown from seed are healthy, quickly germinating, and ready for planting in two to three weeks. Stems are tall and perfect for cut-flower production."
For more information on this year's Classic City Awards and the Trial Gardens, visit ugatrial.hort.uga.edu.