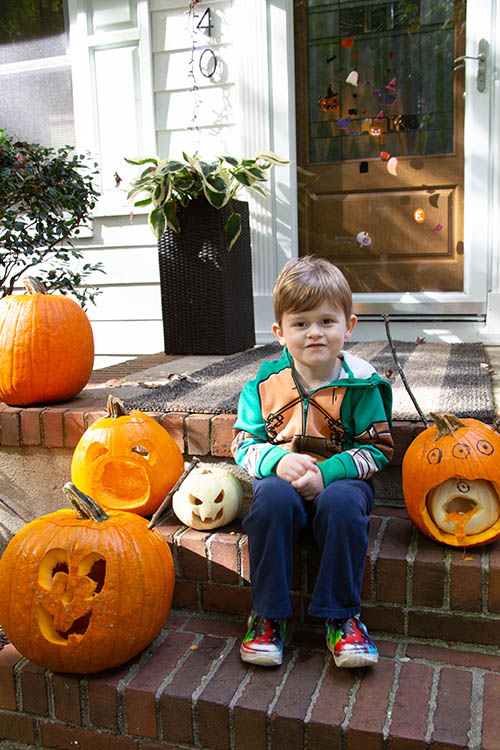 Every year after the autumn holidays, more than 1 billion pounds of pumpkins are thrown away. National Pumpkin Day, Oct. 26, kicks off a week of multiplying cucurbit decor, so celebrate this year by learning how to dispose of your pumpkins in a more sustainable way.
Like other organic matter, pumpkins create methane gas when sent to decompose in landfills.
"Organic waste in our landfills does not readily break down and creates leachate and methane gas that is expensive to manage and can be harmful to the environment," said Laura Ney, UGA Cooperative Extension Agriculture and Natural Resources agent for Athens-Clarke County. "Whenever you can, it is great to try and divert your organic household waste from your trash can. Your old pumpkin is a great way to start."
Here are some ways to make the most out of your pumpkin to protect the environment.
Don't toss the guts
People will often throw out the pumpkin "guts" when making jack-o'-lanterns. High in fiber and low in calories, pumpkins can be used in healthy and nutritious snacks.
Instead of throwing out the flesh and seeds, find a fun, kid-friendly recipe to make such as roasted pumpkin seeds or pumpkin gut bread. Another great idea is to make some pumpkin preserves to keep the fall vibes going.
Lay your pumpkin to rest
An easy way to dispose of your pumpkin is to bury it.
"A pumpkin will decompose pretty well on its own," Ney said.
Find a space in your yard to lay unwanted pumpkins to rest for the season or break pumpkins up and spread the pieces out on the ground. Doing this allows access for bugs and microbes to break down the pumpkin quickly and return nutrients to the soil.
Add to your compost pile
"Composting is a process where you are balancing certain factors, such as moisture, temperature and 'feed stocks,' or ingredients, to create a finished product from your waste that you can use in your garden and landscape to improve soil quality," Ney said.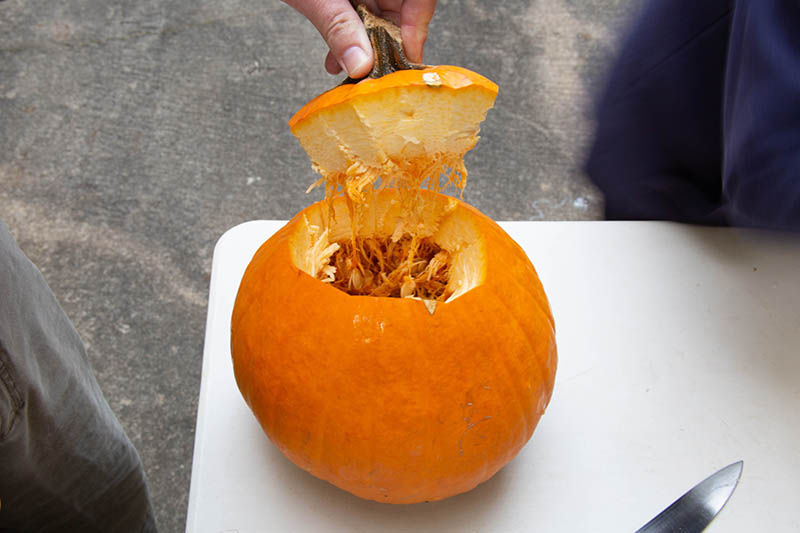 Adding your jack-o'-lanterns to your compost bin is a great way to keep them out of landfills. If you're looking to start a compost pile, "many methods of composting are pretty simple and affordable to start," Ney added.
Donate uncarved pumpkins
Pumpkins are a great treat for animals and wildlife.
Contact local zoos, wildlife centers or animal shelters to see if they accept pumpkin donations. Athens' Bear Hollow Zoo accepts pumpkins on a few conditions. "We do accept whole, uncarved and unpainted pumpkins for the animals at the zoo," said Kelly Garrison, the zoo coordinator at Bear Hollow. The zoo typically starts accepting donations after Halloween. To stay updated, check out Bear Hollow's Facebook page.
It's important to be conscious about the waste we produce, and disposing of pumpkins sustainably can have a significant impact on the environment. Be sure to try out one of these methods this season.