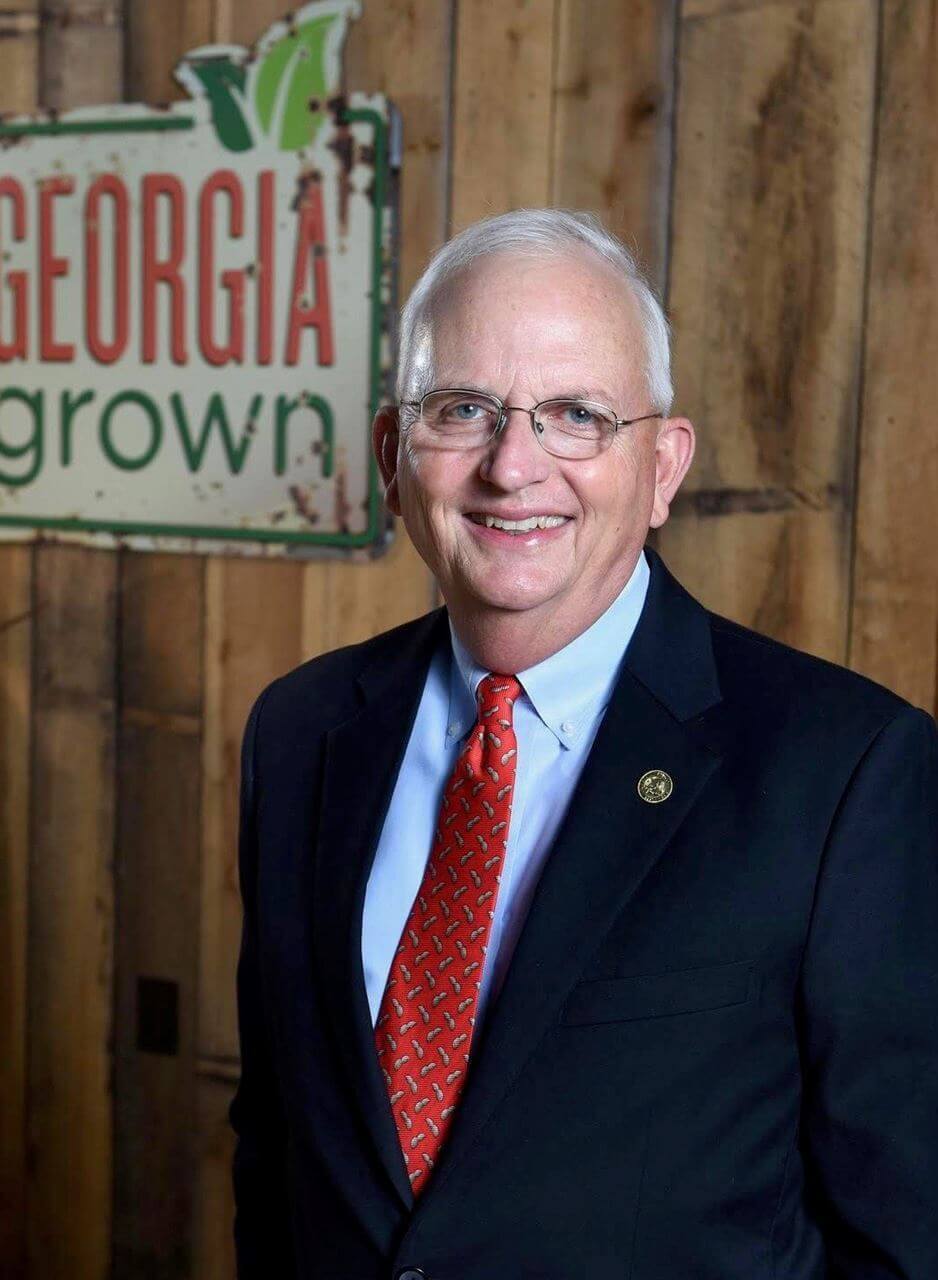 Georgia Commissioner of Agriculture Gary W. Black has been recognized as the 2021 National Friend of Extension by Epsilon Sigma Phi for his outstanding support for Extension. Commissioner Black was nominated for the national recognition by the University of Georgia's Alpha Beta chapter after being selected as the Georgia recipient in 2020.
He will be recognized during the 2021 Epsilon Sigma Phi National Conference, which is being held in Savannah, Georgia, Oct. 25 through 28.
Throughout his career, Black has championed Georgia's No. 1 industry and supported education and leadership development to continue agriculture's success. A 1980 graduate of the UGA College of Agricultural and Environmental Sciences (CAES), Black has served as Georgia's agriculture commissioner since 2011, previously working for the Georgia Farm Bureau and the Georgia Agribusiness Council as a lobbyist.
Past president of the CAES Alumni Association, Black currently serves on advisory committees for the U.S. Department of Agriculture, the U.S. Environmental Protection Agency and the Export Import Bank of the United States, and as ex-officio to the Georgia 4-H Foundation Board of Trustees.
Under his leadership, the Georgia Department of Agriculture divisions for information technology, animal health, homeland security and food safety have garnered national acclaim.
A tireless advocate for marketing, Black has led innovation in domestic and international promotion through the department's Georgia Grown branding program. Georgia farmers and agriculture businesses can purchase a Georgia Grown license — fees go directly into the Georgia Grown commodity commission for promotional activities — and then can use the Georgia Grown brand on their products as a tool to help start or expand agriculture-related businesses and markets. In 2017, Black was named the Georgia Trend Magazine Georgian of the Year.
"Commissioner Black is a connector of people and this has benefited UGA Extension tremendously through needed collaboration in both prosperous and challenging times. His knowledge and understanding of the function and impact to farmers and producers, families and youth through Extension's three program areas has proven to be a tremendous asset to our organization," said Cheryl Poppell, member recognition chair for the Alpha Beta chapter of ESP and UGA Cooperative Extension 4-H agent in the Southeast District. "Georgia has faced many challenges, from the devastation left by the path of Hurricane Michael in 2018 to managing COVID-19's impact on farmers and producers. Through these literal and figurative storms, Commissioner Black has had the best interest of the people that make up the agriculture industry at the heart of his decision-making."
Associate Dean Laura Perry Johnson calls Black a "true friend of Extension."
"As a farmer and the father of 4-H members, Gary Black has experienced the benefits of UGA Extension firsthand and is an advocate and partner in so much of what we do across Georgia. In his role as commissioner, some of our most impactful partnerships have been in the areas of pesticide stewardship, promoting Georgia Grown products, developing agriculture literacy programs and disaster mitigation of all sorts," Johnson said. "Gary is truly deserving of this honor and it is my pleasure to be able to present this award to him on behalf of UGA Extension and the national Epsilon Sigma Phi organization."
Black and his wife, Lydia, raise commercial beef cattle on their family farm in Commerce, Georgia.
Epsilon Sigma Phi is a national honor society that recognizes excellence in the Extension community, provides networking and leadership opportunities, and facilitates professional development.