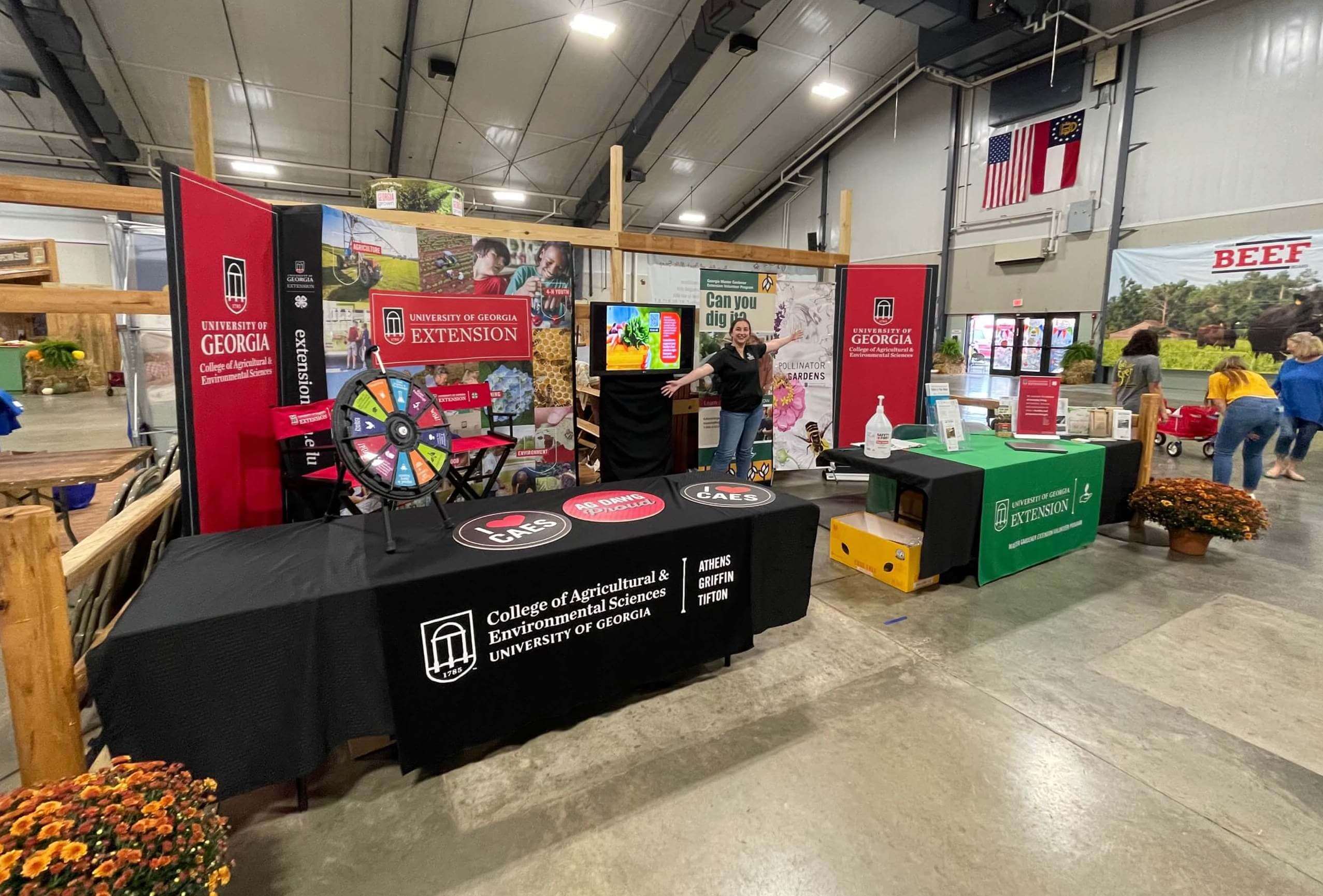 With the harvest season in full swing, October brings the welcome return of two of the largest events of the year for the agricultural and environmental science communities: the Georgia National Fair and the Sunbelt Agricultural Expo.
The College of Agricultural and Environmental Sciences (CAES) is no stranger to these two events, with delegates from each of its three mission areas — research, instruction and Extension — representing the college at both the Georgia National Fair and the Sunbelt Ag Expo to showcase recent research discoveries and educate the public on resources available through UGA Cooperative Extension.
Georgia National Fair
The Georgia National Fair, held from Oct. 7-17, is an annual celebration of Georgia agriculture that brings awareness through outreach and family-friendly activities for the community. The fair is held at the Georgia National Fairgrounds and Agricenter in Perry, one of the premier fairground facilities in North America.
In addition to this year's contests and competitions, including a much-anticipated scarecrow-building competition, UGA Extension professionals will be on hand to engage with fairgoers on a variety of topics. These resources, all provided free of charge, are a result of CAES' continual commitment to providing high-quality, science-backed resources to the community.
Master Gardeners, volunteer community members trained in horticulture through UGA Extension, will be on-site as part of the "Ask a Master Gardener" initiative. Fairgoers have the opportunity to ask questions and receive immediate feedback on their home gardening, crop and ornamental landscaping issues. The Master Gardeners will be joined by UGA Extension agents who can field questions ranging from proper planting cycles to healthy eating and beyond.
Sunbelt Ag Expo
Following the Georgia National Fair, CAES will move a little further south to the Sunbelt Ag Expo in Moultrie, Georgia, from Oct. 19-21.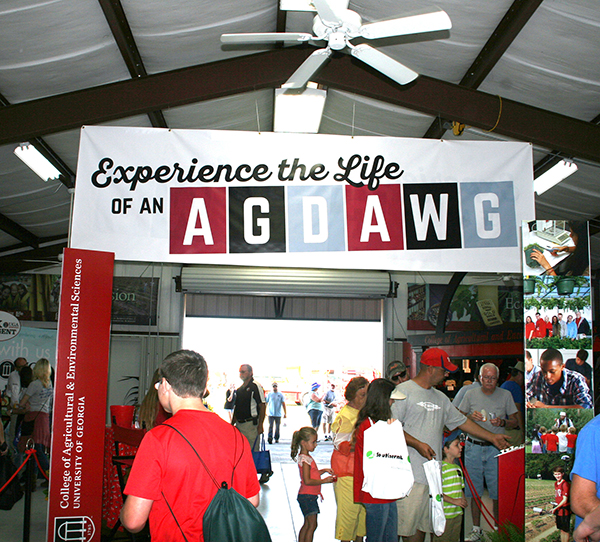 An agricultural showcase held annually at Spence Field, the Sunbelt Ag Expo includes a 100-acre exhibit area adjacent to a 600-acre working research farm. The event boasts nearly 1,200 exhibitors who provide demonstrations of harvesting technology, tilling devices, irrigation advancements and precision agriculture practices.
Among the high-tech demonstrations, Sunbelt Ag Expo offers many opportunities for family fun, including pig races and cooking courses.
For CAES Dean Nick Place, the most highly-anticipated event is the annual Cow Milking Contest. A friendly competition for deans of Southeastern colleges and universities, the event will be a fun way to kick off the 42nd annual Sunbelt Ag Expo.
"Sure, I'm looking forward to the milking competition — it'll be great to get back together with friends to see who's kept up their milking skills over the last few years. After a sore loss in 2019, I'm planning to reclaim my title this year as a Georgia Bulldog," Place said.
As one of the South's most important research institutions, CAES provides valuable demonstrations for community members, with this year's focus centering on CAES efforts in integrative precision agriculture. CAES exhibits will highlight researchers who are developing drone technology that will enable producers to use object recognition technology, assess landscape cover, and take advantage of plant phenotyping.
Along with these high-tech displays, Extension specialists will also be on hand giving expert advice on best practices for dairy and beef cattle production, farm-raised catfish, and forage and nutrition.
"All of us in CAES are looking forward to both the Georgia National Fair and the Sunbelt Ag Expo — these are two events that allow us to connect with our communities, showcase the work we are doing in research, and provide UGA Extension resources to those who need them," Place said.
For more information about the events, visit the Georgia National Fair website and the Sunbelt Ag Expo website.