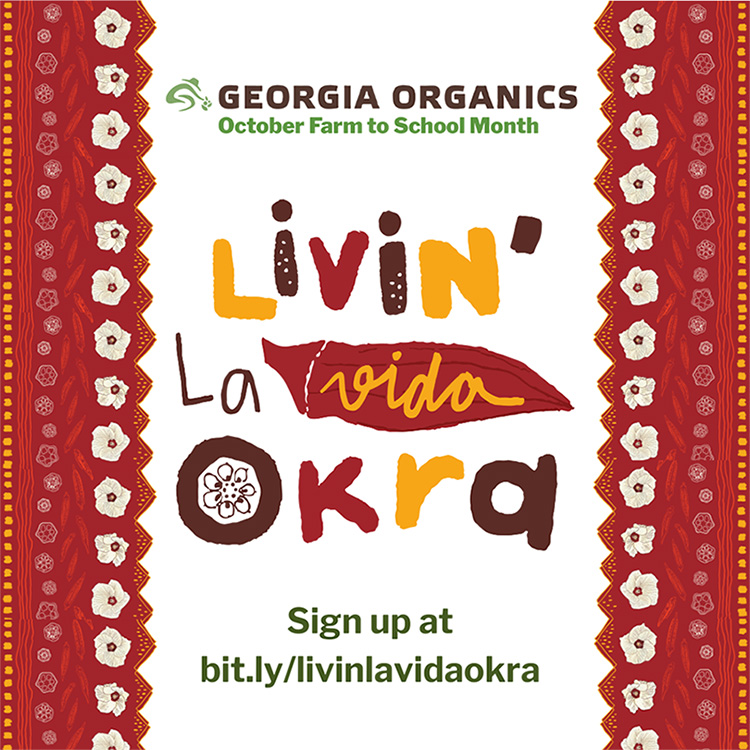 October is Farm to School Month and this year's theme is Livin' La Vida Okra.
Farm to School Month, coordinated by Georgia Organics in partnership with University of Georgia Cooperative Extension, is "a statewide campaign to get kids across Georgia eating, growing and learning about a new fruit or vegetable." Every year the Georgia Farm to School Alliance votes on which fruit or vegetable to highlight, and this year they have selected okra.
Visit the Farm to School website throughout the month of October to sign up and receive electronic resources including lesson plans, activities, how-to guides on planting and harvesting, videos and more. The first 300 people to sign up also get a free packet of seeds, washable tattoos, and a Georgia Planting and Harvest Calendar for school gardens.
UGA Extension and Georgia Organics work together by focusing on outreach, said UGA Extension Community and School Garden Coordinator Becky Griffin, who works with Extension's 137 Agriculture and Natural Resources (ANR) agents to support Farm to School Month with gardening logistics like plant care and site and soil recommendations.
Griffin focuses on connecting ANR agents with resources to help them celebrate Farm to School Month and represent UGA in the state Farm to School Alliance. ANR agents "work with their local schools in programming, making connections between local farmers and schools, and promoting the wonderful produce that is grown in our state," said Griffin. "They also assist schools in growing the Farm to School vegetable of the year."
By focusing on one fruit or vegetable per year, agents and teachers can make sure students absorb how to successfully grow that crop in their school gardens.
The program also helps students "begin to make the connection between their meals and farms. They start to understand the pleasure and difficulty in growing food, as many of these students grow food in their school gardens," Griffin said. "Families benefit as students make the connection between their meals at home and farmers/growing food. Farmers benefit as their hard work is highlighted. I like to call it the win-win-win."
Overall, the goal is to highlight and celebrate those connections, she added.
Georgia Organics also works with Extension 4-H specialist Kasey Bozeman to engage Georgia 4-H'ers with hands-on experiential learning opportunities.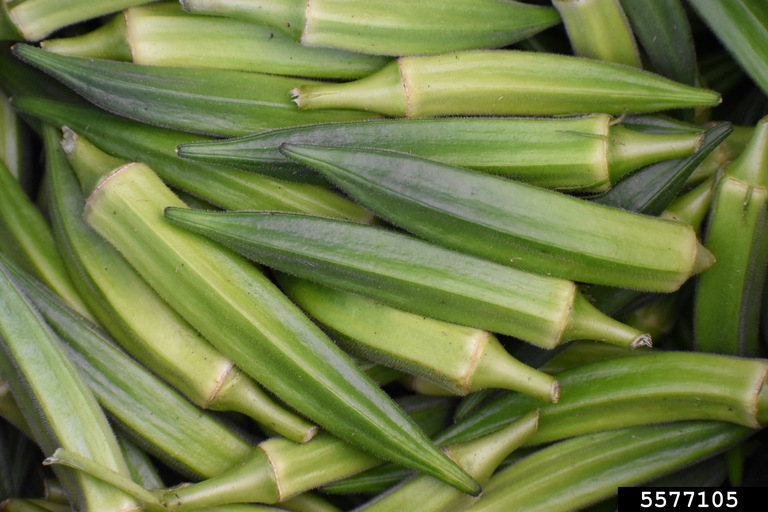 "4-H staff and volunteers will work with 4-H clubs, schools and other youth-serving organizations to plan and implement Farm to School programming. This could include installing and maintaining school or community gardens, teaching safe preparation and food handling practices as it relates to fruits and vegetables, or even connecting schools to local producers in the area," Bozeman said, adding that "education is the key for ensuring tomorrow's leaders, who are today's youth, understand the importance of agriculture and farming in their communities."
MaryBeth Hornbeck, a member of the Farm to School Alliance executive board, works as the Family and Consumer Sciences (FACS) Extension agent in Rockdale County and as the FACS contact for Farm to School month. FACS agents in county Extension offices can teach about proper harvesting and handling of foods, safe food preparation and storage, and overall healthy lifestyle choices.
"Farm to School Month exists to connect the cafeteria, classroom and community for the benefit of all," Hornbeck said, adding that FACS helps close the knowledge gap by extending learning beyond school walls and into the home through "engaging lessons for students, parents and families particularly around nutritious food, cooking, how it connects to being healthy and how to avoid safety pitfalls. (FACS agents are) trained to teach any audience how to enjoy and prepare nutritious or nourishing food on any budget or schedule, and have fun while doing it."
The Farm to School program is open to the public, and public and private school groups, homeschool groups and families are encouraged to access and use the resources provided.
For more information on UGA Extension, visit extension.uga.edu.