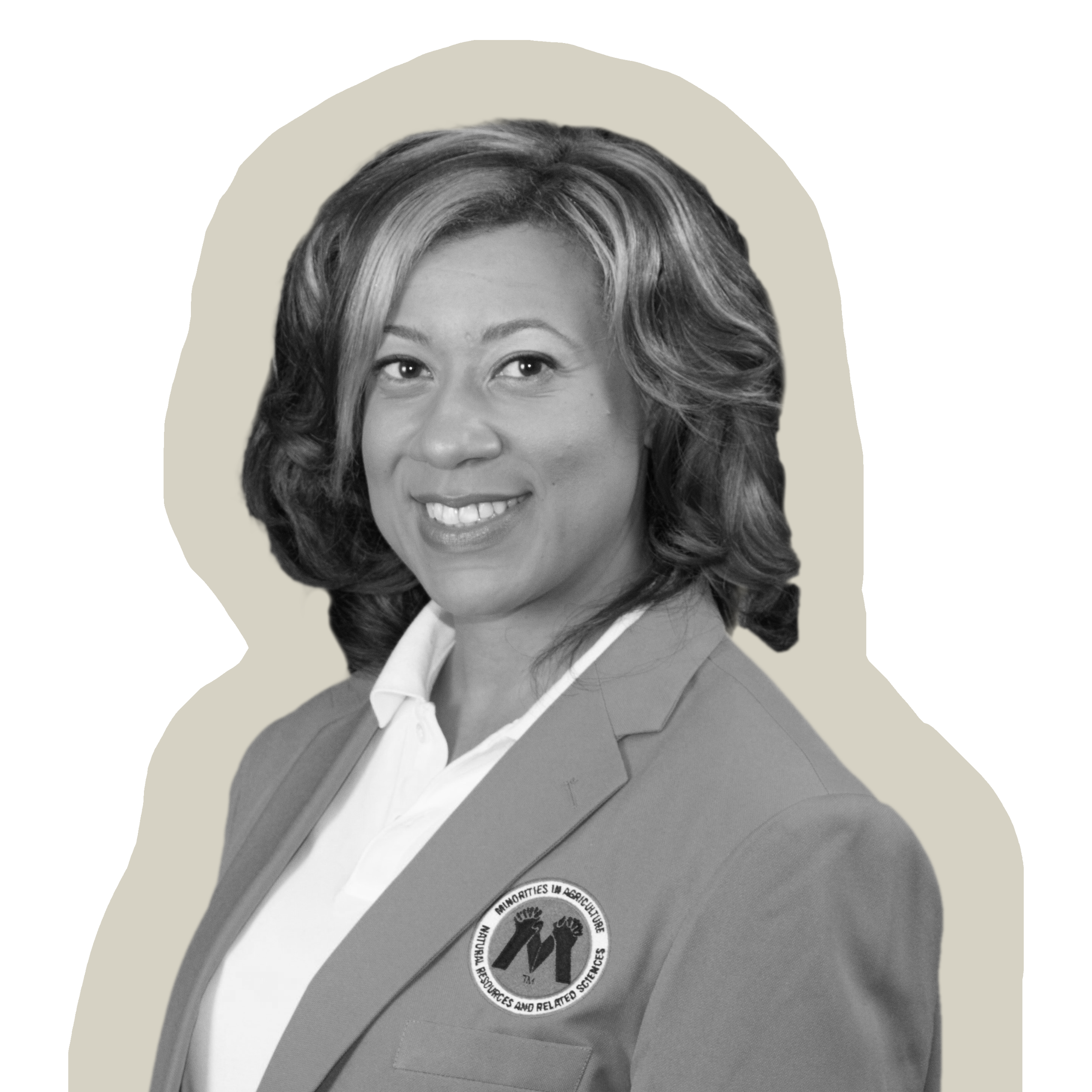 Informed by her upbringing as a small-town girl entrenched in a rich agricultural legacy spanning generations, Tracey Troutman understands the impact that a single experience can have on the lives of young agricultural leaders. Most importantly, she understands the rippling effect it can have on the landscape of American agriculture.
"Many of the programs I am responsible for can directly change someone's life. By providing opportunities and experiences to the next generation that says, 'This is what is what agriculture means, this is what working for the USDA is about,' we send the message that you too can be a guiding light and can represent your hometown — no matter where you are from — right here in Washington, D.C.," said Troutman, director of the Office of Outreach, Diversity and Equal Opportunity at the U.S. Department of Agriculture (USDA) Agricultural Research Service.
Family values
Representing small-town USA is just what Troutman has done throughout her career, thanks in great part to her family.
"My dad always told me that 'agriculture' would take care of me. I even remember joining Future Farmers of America because my brothers had done so. I don't believe I would have taken this career if not for my mom and dad's encouragement and knowing that I was destined for greater things," said Troutman, who is now on a mission to pay it forward by expanding access to opportunities for the next generation of agricultural leaders.
Troutman was recently selected as a member of the University of Georgia Alumni Association's 40 Under 40 Class of 2021, which will be celebrated during a virtual ceremony Friday, Sept. 10. A proud Double Dawg, Troutman received her bachelor's degree in avian biology in 2007 and her master's degree in agricultural leadership in 2008, both from UGA's College of Agricultural and Environmental Sciences (CAES). She says her college advisor opened a door of opportunity for her by recommending her for an internship at USDA.
"It felt kind of like it was predestined, and I'm grateful this path chose me," said Troutman of the journey that has led to her decade-plus career at the USDA.
Troutman has faced challenges throughout her career and made countless sacrifices, including living away from her family, but she knows her sacrifices are contributing to the future of American agriculture. One of her biggest dreams is a return to the "glory days" of industry.
Re-energizing the industry
"I want us to go back to when agriculture was at its prime, and many people were able to make a living and raise their family on it," said Troutman.
While Troutman understands that American agriculture is fully engrained in the fabric of the country, she hopes that the industry becomes re-energized, with robust and transformative leadership reflective of the society it serves.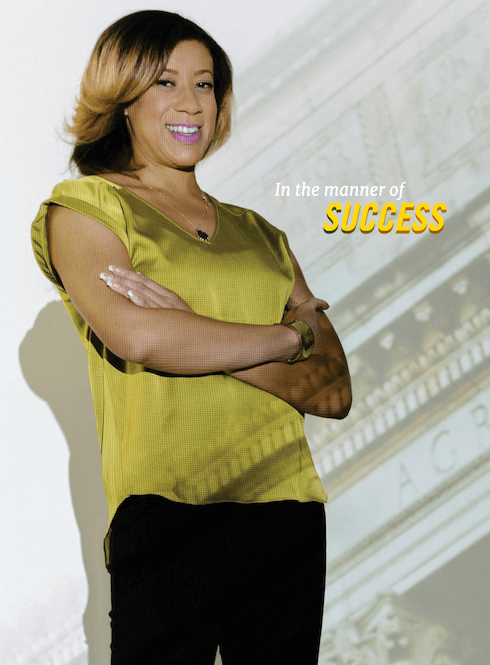 For Troutman, fulfilling her role as an agricultural leader means developing and sharing a broader understanding of the countless roles that must be filled beyond the traditional understanding of agriculture. From farming to engineering to conducting research, Troutman believes it is critical to open opportunities like these to rural Americans with the potential to have a significant impact.
Her own impact on the industry's future is shaped by what she believes is her greater purpose, helping others.
"It is my sincere desire to be used as a vessel to help somebody else," said Troutman, who uses her role with the USDA to ensure new voices and ideas are introduced to the industry through equitable practices for current and potential employees. From ensuring that USDA recruits the best and brightest to solve modern problems to expanding our understanding of what is achievable within American agriculture, she takes pride in knowing that she models impact through example, particularly when inequities across industries are being amplified.
Leading the way
"Being able to take the core values I was raised on and merging that with my job and responsibilities at USDA is critical," said Troutman. "It's all about treating people fairly. It's not necessarily about being responsive to the current magnifying glass placed on racial injustices, because it was always there. Instead, I take the struggles and challenges of those American farmers around me — like my dad, my grandparents, uncles — and capture their spirit in everything I do and let it serve as motivation."
Troutman uses a civil rights framework to achieve this. As a leader, she says she understands the importance of equity and "casting a wide net" to promote inclusion within the USDA and ultimately within the world of agriculture. Being a part of agriculture means being a part of a world that goes beyond race and class and lands squarely at the heart of the people who are members of this diverse landscape and the experiences that shape them.
Ultimately, Troutman believes that being a part of the agriculture industry means honoring the struggle and hard work of those who have come before, no matter their race or where they call home. Just like her pride as a Bulldog, being a part of agriculture guides her through the world with a sense of belonging and confidence.
"Being a graduate of the University of Georgia — rocking my red and black and seeing someone going down the street wearing their red and black, pausing to say, 'Go Dawgs' — it's a sense of allegiance and pride. You know what it means to be a Bulldog because we share a similar experience," said Troutman. "Likewise, when you meet someone else who is in the agriculture industry, it's a pride thing. It's joy. It's history and leaning into our family's history and saying, 'We represent American agriculture because it is the very essence of who we are.'"
To learn more about UGA's 40 Under 40, visit alumni.uga.edu/40u40. To connect with CAES alumni, visit caes.uga.edu/alumni.