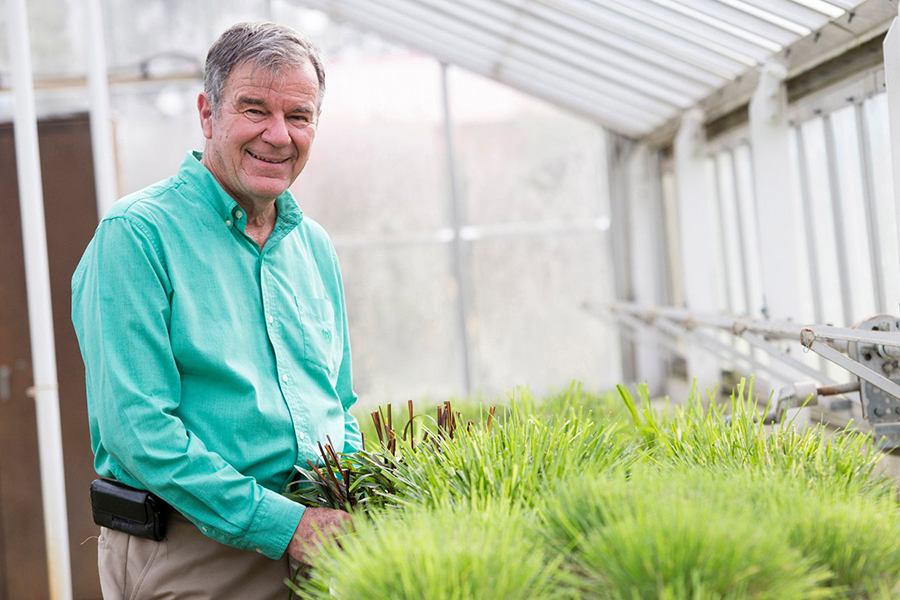 For nearly 50 years, turfgrass researcher Wayne Hanna pursued his professional goals at the University of Georgia, first with the U.S. Department of Agriculture's Agricultural Research Service (USDA-ARS) and then as a full professor in the College of Agricultural and Environmental Sciences (CAES).
Hanna is known for his work in the UGA Turfgrass Breeding Program, through which he produced popular turfgrasses such as TifSport, TifEagle, TifGrand, TifBlair and, more recently, TifTuf. Hanna's grasses are used around the world, including at premier entertainment and sporting venues.
Now he and his wife, Barbara Hanna, have made a gift to establish the CAES Georgia Mountain Research and Education Center (GMREC) Endowment to inspire and support others as they learn about and pursue agricultural and environmental research.
"Education, learning, creativity and international travel have been so important to us that we want to pass it on to other students and programs," said Hanna, who retired in June 2020 from the Department of Crop and Soil Sciences. "We established our most recent endowment at the Georgia Mountain Research and Education Center because this location represents UGA well by reaching out to local residents from all walks of life, including primary school students, providing workshops, field days, agricultural tours and more. We want this endowment to enrich the mountain station's outreach."
Located in the foothills of the Blue Ridge Mountains on 445 acres in Blairsville, Georgia, the GMREC was established in 1930 to aid farmers in the mountain region, giving them information applicable to the area with its own distinct soil and climatic conditions.
The new endowment will support educational and community outreach at the GMREC, which reaches more than 4,000 schoolchildren who visit the center annually with the help of the Community Council, a local organization that partners with UGA faculty to provide funding for new programs and activities at GMREC, including seminars, lectures, field trips, projects and special events for adults and youth.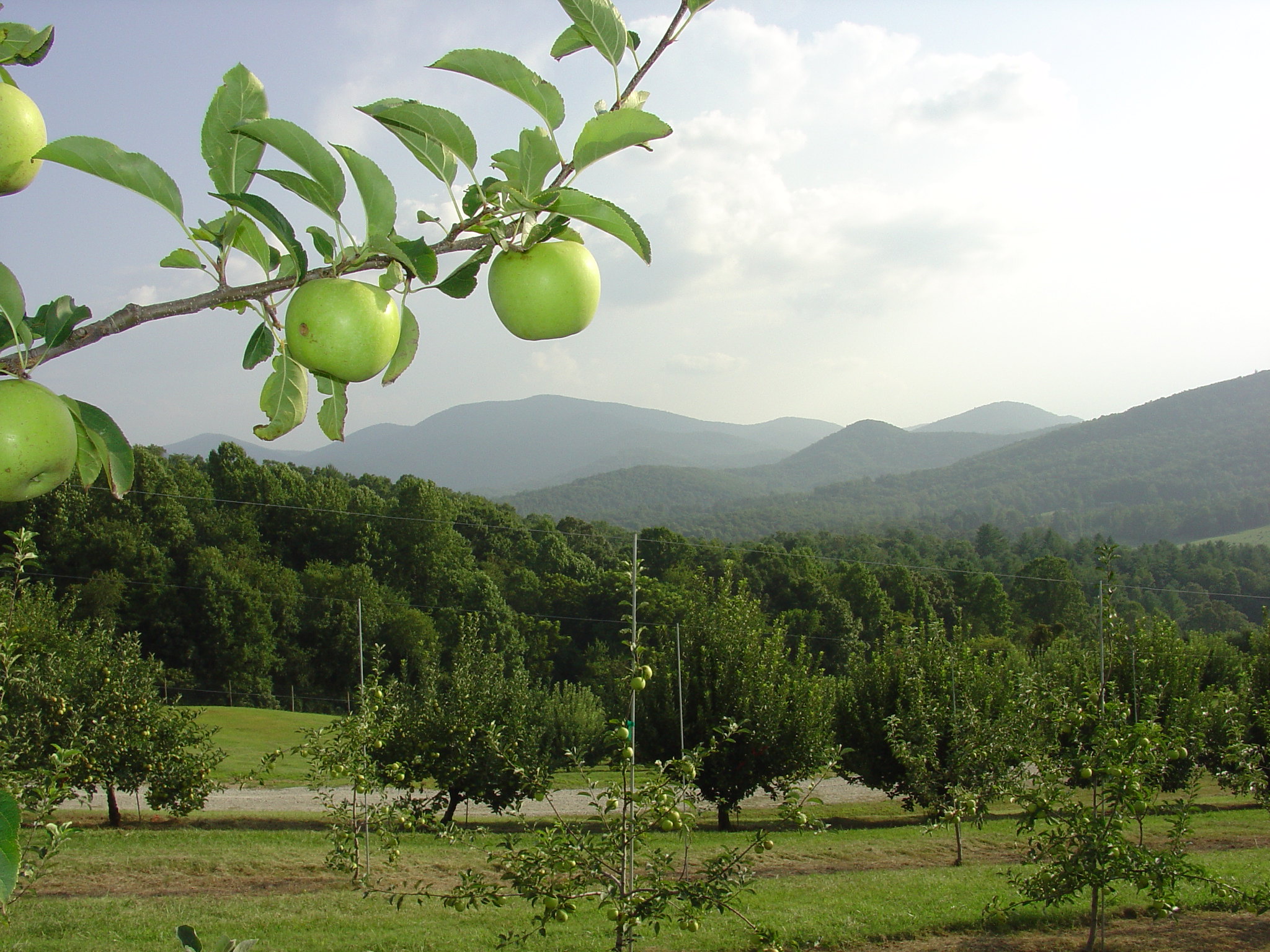 "Dr. Hanna has worked with the Georgia Mountain Research and Education Center since the early 1970s and has been a part of its growth and success. He has seen firsthand how the center engages with community partners to create meaningful programs that promote agriculture," said GMREC Superintendent Ray Covington. "Our outreach programs and field days are all funded through community support, and with this gift we will have the resources to continue to grow and provide exceptional opportunities for the public. Dr. Hanna and his wife Barbara are great friends and I look forward to using this gift to honor their legacy."
Hanna spent more than 50 years conducting genetic, cytogenetic and breeding research on forage, turf and ornamental grasses, cold-tolerant citrus, and coneless pine trees, including 31 years with the USDA-ARS on appointment to CAES from 1971 through 2002. In 2003, Hanna became a full professor at CAES. Hanna is now Professor Emeritus in the Department of Crop and Soil Sciences.
"Dr. Hanna's commitment to the University of Georgia has made an impact on every aspect of what we do as a land-grant university — from teaching to research to Extension. Dr. Hanna and his wife Barbara are dear friends of CAES and we are grateful for their continued partnership," said CAES Dean and Director Nick Place.
The GMREC endowment is the third Hanna has established at CAES. The other endowments are the Tift Cultivar Study Abroad Scholarship established in 2008 and the University of Georgia Tifton Campus Warm-Season Turfgrass Breeding Endowment established in 2014.
The Hannas' gifts will also support breeding programs at CAES, as many popular turf, ornamental and forage grasses Wayne Hanna developed over his career are used around the world.
"We wanted to invest in the breeding programs to assure continued production of new and improved cultivars. International travel and cooperation have been key assets to the success of my research programs. We want students to have an early taste of an international experience to see how it can enrich their lives," Hanna said.
The Hannas hope that their generosity will inspire new generations of students and scientists.
"We want to be a blessing to others, so that they can be a blessing," said Hanna.
You can support the Hannas' GMREC endowment or contribute to the student, faculty, facilities and research programs at CAES that mean the most to you by visiting caes.uga.edu/alumni/giving.