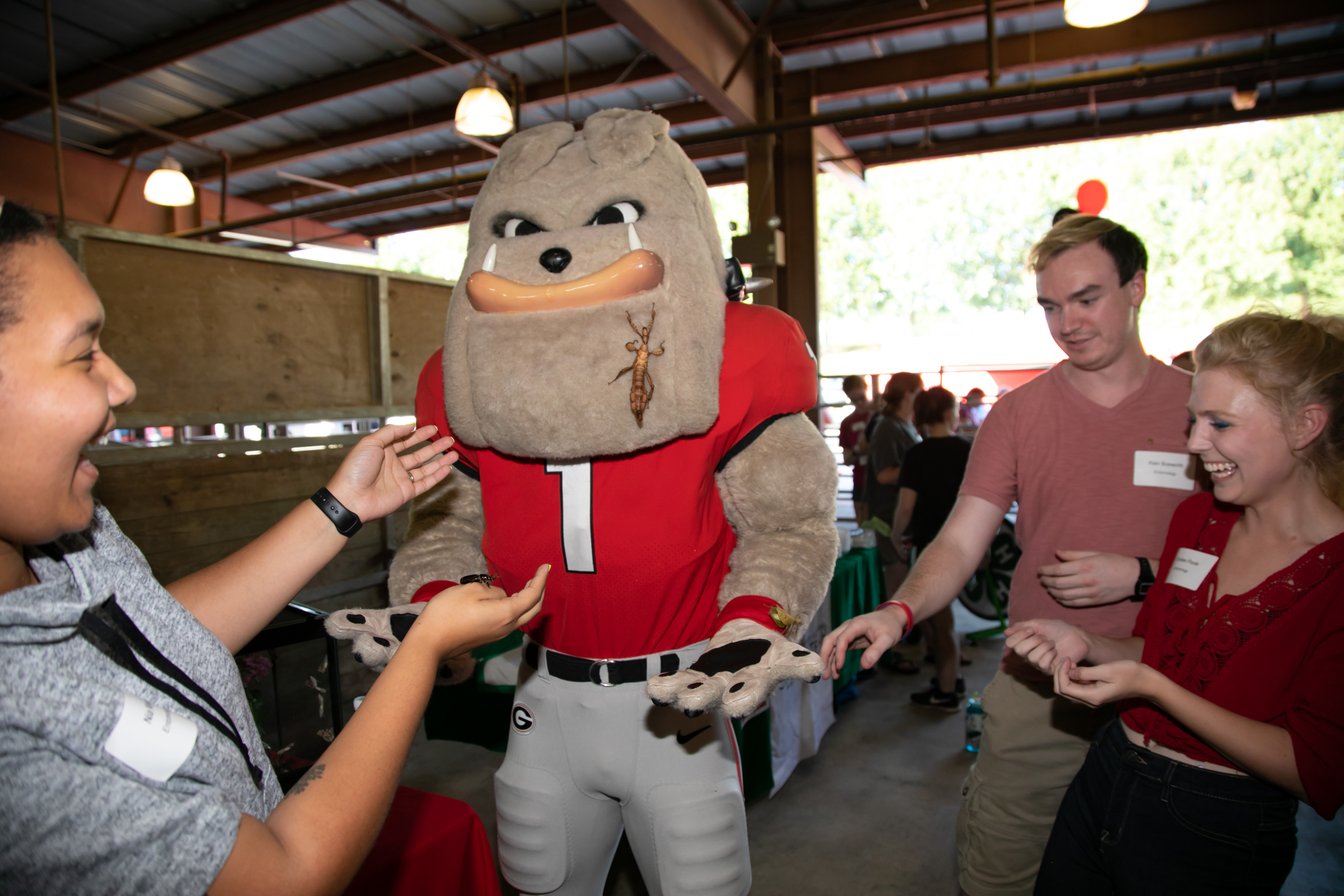 As University of Georgia College of Agricultural and Environmental Sciences students return to campus this month, the fall tradition of AgDawg Kickoff will again welcome them with free t-shirts and dinner from a selection of food trucks at the UGA CAES Livestock Instructional Arena at 6 p.m. August 25.
Hosted by the CAES Alumni Association, Ag Dawg Kickoff brings together CAES students, faculty and staff for an evening of Bulldog camaraderie. Students are able to mingle as well as learn about the clubs, opportunities and resources available throughout the college and university. Faculty and staff appreciate the chance to connect with students they have previously interacted with and to greet new students.
"Our alumni look forward to helping make Ag Dawg Kickoff possible each year," said Suzanne Griffeth, director of alumni engagement at CAES. "It's a time when the alumni board and other volunteers are able to welcome returning students and also make new students feel like part of our college family."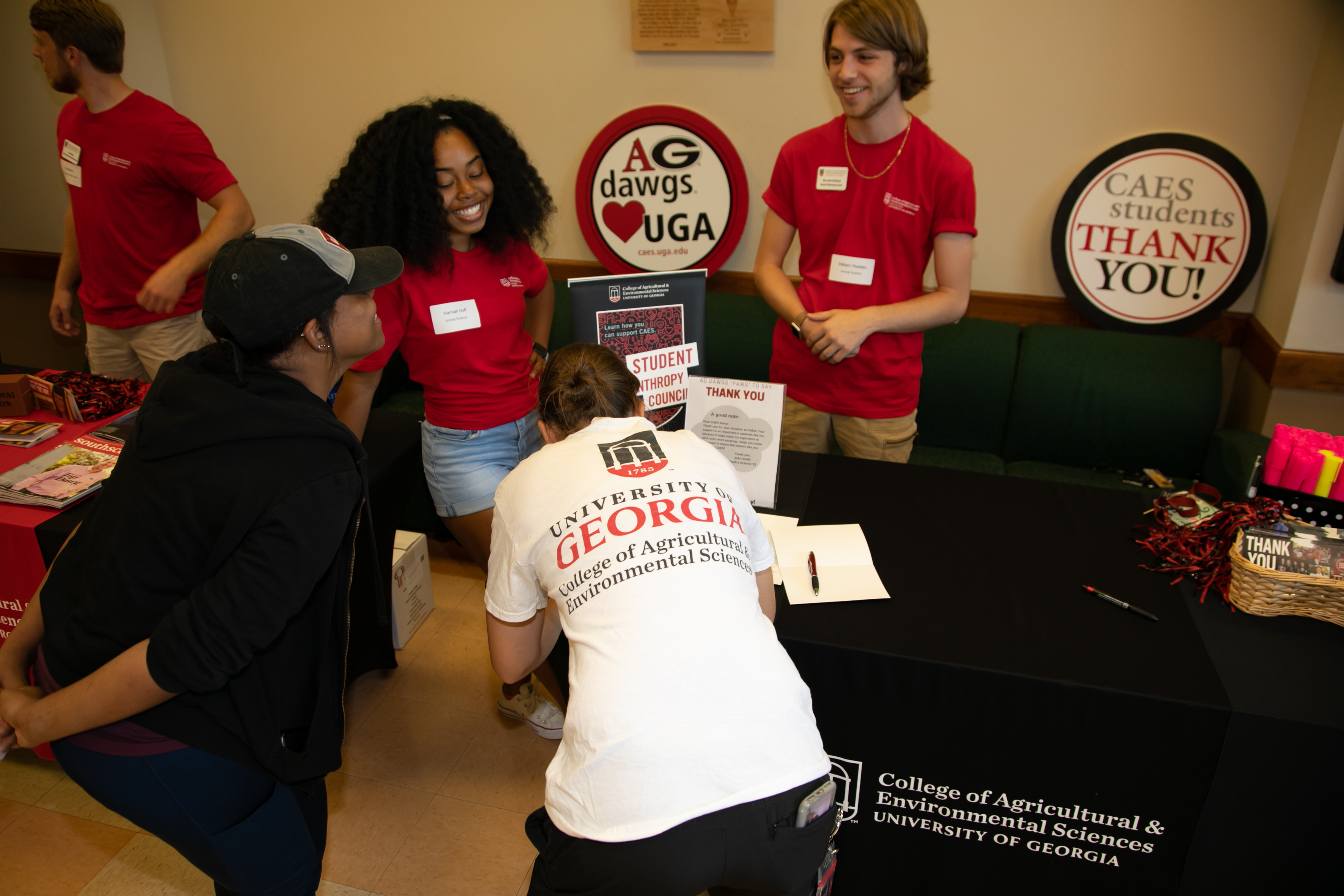 Along with the alumni association and college, generous donors and sponsors make Ag Dawg Kickoff possible. Nearly 170 CAES alumni and friends also raised more than $3,500 through the Give a Tee + Get a Tee campaign, sponsoring a student for the event by ordering a commemorative t-shirt for themselves and for a student.
The UGA Griffin and Tifton campuses will each hold a welcome-back event for CAES students where t-shirts will be handed out. Generous sponsors for the event — including Corteva Agriscience, Georgia Watermelon Association, Georgia Metals, teXga Farms and Three Tree Coffee — helped make it possible to have Ag Dawg Kickoff on all three campuses.
Attendance at Ag Dawg Kickoff is limited to CAES students, faculty and staff. To learn more about upcoming CAES alumni events, visit caes.uga.edu/alumni.