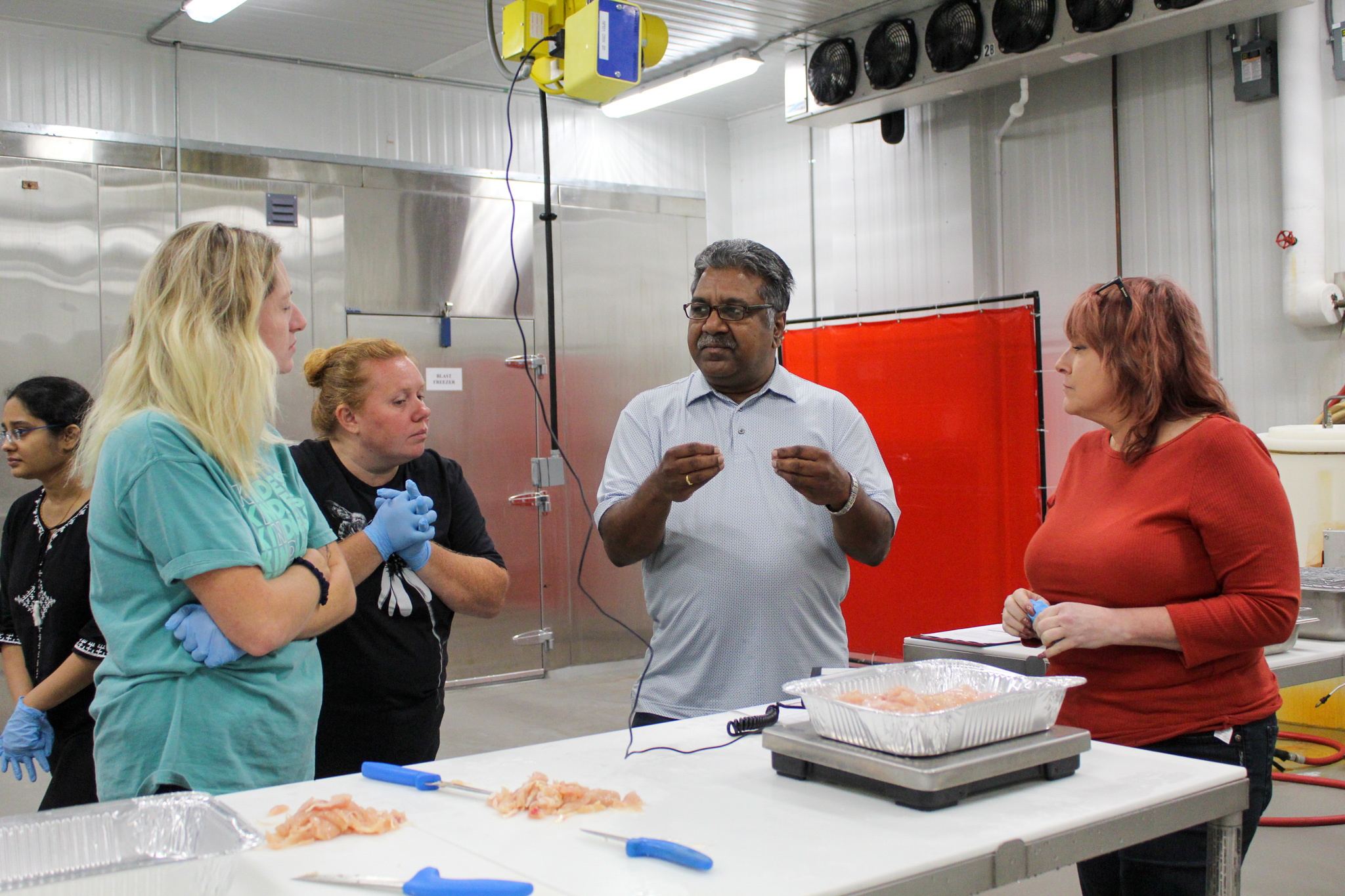 Agriculture and science educators from around the state participated in the University of Georgia's 2021 Avian Academy program to learn about the state's No. 1 industry through hands-on labs led by teaching faculty in the College of Agricultural and Environmental Sciences (CAES).
Hosted by the Department of Poultry Science in late June, the free, three-day program allowed participants to explore various areas of poultry science and the poultry industry through lessons on internal anatomy, embryology, processing, poultry judging and more.
"The approval for the Poultry Science Pathway elevates our connection to agricultural education and STEM teachers and their students. Both the curriculum and our Avian Academy program provide tangible and hands-on ways of learning life science concepts through practical applications," said Todd Applegate, professor and head of the Department of Poultry Science.
"Bridges such as these between our faculty, college and university resources, and our educators throughout the state are key to helping students envision career pathways and opportunities, especially in the approximately 170,000 Georgia jobs that are directly or indirectly connected to the poultry sector," Applegate added.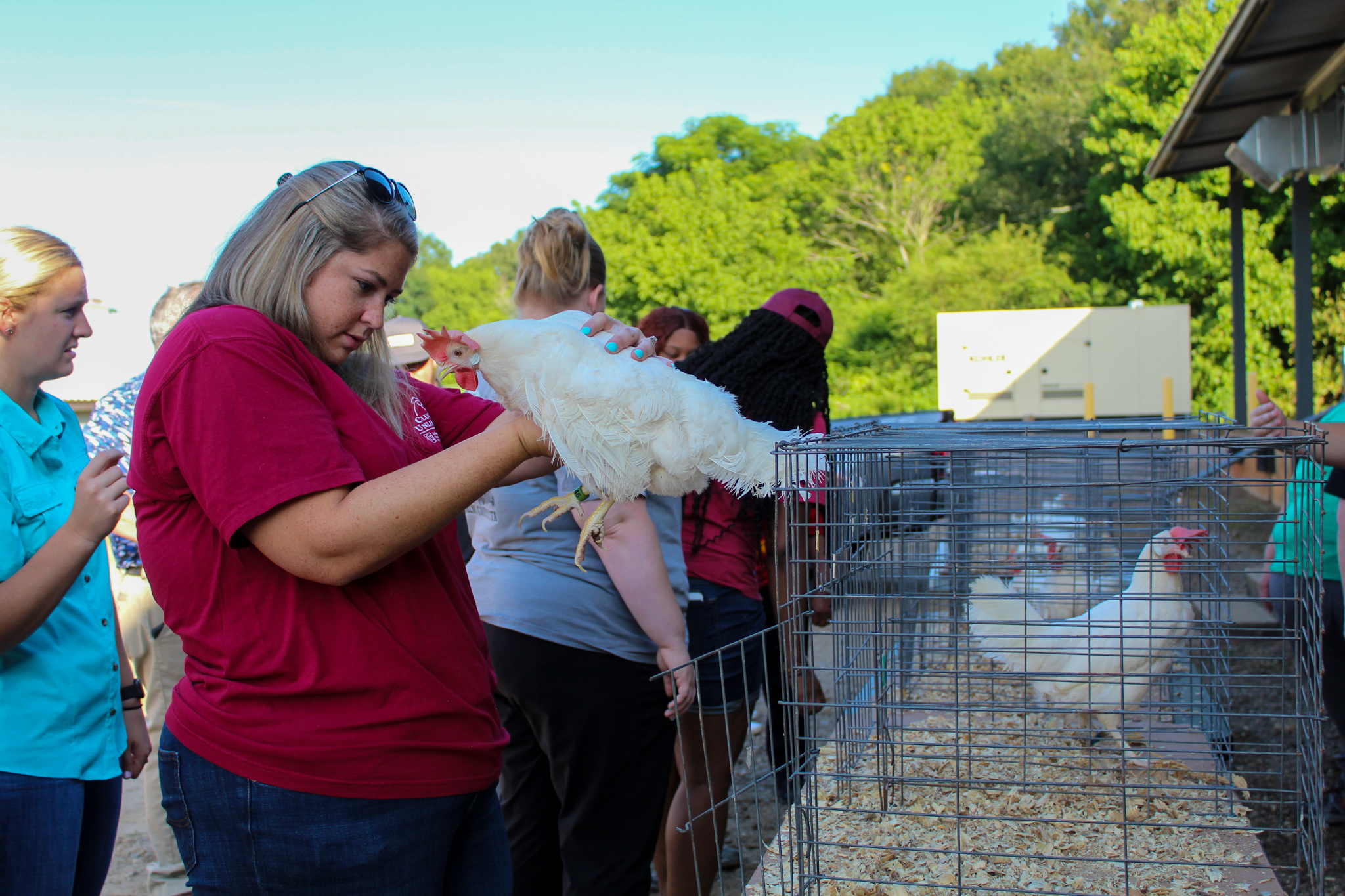 The labs and lessons are designed to be easily replicated by participants in their own classrooms with the goal of introducing middle- and high-school students to the vast array of career opportunities within the poultry sector. In addition, teachers are equipped with the knowledge and hands-on experience to feel more comfortable bringing poultry science into their classrooms during the 2021-2022 school year following the approval in June of Georgia's first Poultry Science Pathway by the Georgia Department of Education under the Georgia Standards of Excellence.
Cassidy Samples, a first-time Avian Academy participant, is an agriculture teacher at Pickens County High School, which will be one of the first schools to adopt the Poultry Science Pathway.
"Avian Academy was such an engaging couple of days that really helped kickstart so many ideas I have for this upcoming year," Samples said. "I am so excited to start the Poultry Science Pathway and see students engage in curriculum that is so relevant to our area of the state. I'm grateful to all those that helped make this new curriculum and pathway happen."
The new pathway consists of three courses – "Basic Agriculture," "Poultry Science" and "Avian Science and Biotechnology" — and is designed to prepare students for further education and careers in poultry and avian science industries, food science, professional and graduate school studies and more.
By partnering world-renowned CAES faculty with agricultural educators through programs like Avian Academy and spearheading advancements such as the Poultry Science Pathway, the Department of Poultry Science will continue to broaden the reach and impact of the department's undergraduate recruitment efforts.
For more information on the Avian Academy, visit poultry.caes.uga.edu, or contact Jessica Fife at jfife@uga.edu.