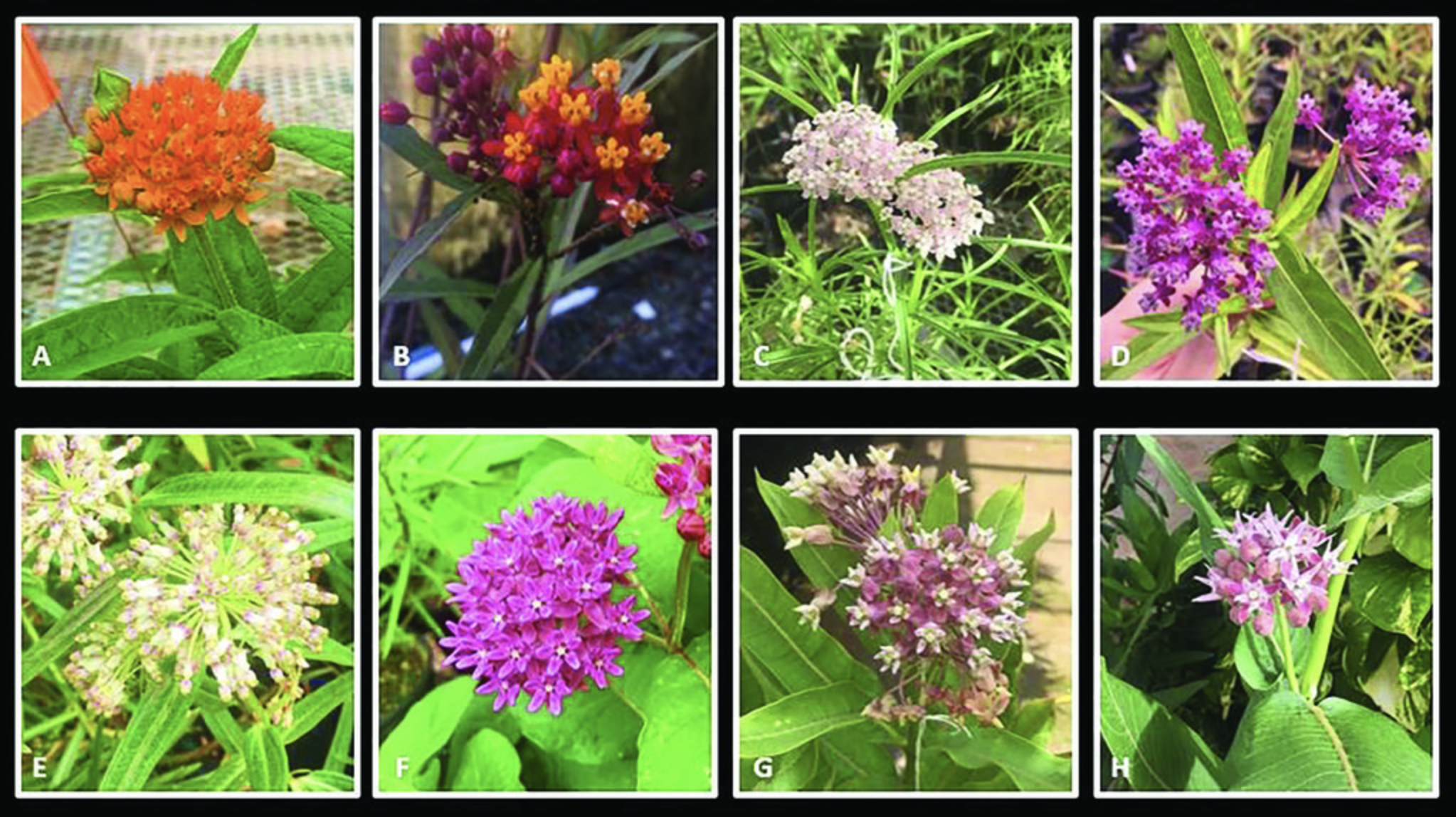 University of Georgia researchers created the first successful interspecific hybridization of milkweed (Asclepias sp.), landing them the cover of the July issue of the journal HortScience.
The research, led by College of Agricultural and Environmental Sciences doctoral candidate Mary Lewis and horticulture professor Matthew Chappell, focused on breeding a milkweed plant with commercially desirable traits that would support pollinators. The research team included late professor Paul Thomas, graduate research assistant Rebekah Maynard and Ball Horticultural Company senior plant breeder Ockert Greyvenstein.
These days, consumers are looking for landscape ornamentals that do double-duty. They want "plants with a purpose — aside from just looking good in their yard," said Lewis.
Milkweed, a native plant, is a pollinator supporter and a host plant for many butterfly species, including monarch butterflies, which are endangered. Milkweed is the only host plant for monarchs, which lay their eggs on milkweed leaves.
Lewis explained that milkweed is also vital because it blooms during the dead of summer when many other flower species are finished blooming. Asclepias is a genus that produces high amounts of nectar with exceedingly high sugar levels necessary for insects to feed on.
Most varieties of milkweed aren't currently viable for commercial production. According to Lewis' article, that's because they lack commercial traits, having "minimal branching habit, excessive height and minimal color variation." The team's main breeding goals were to reduce plant height, increase branching and widen the color range that presently exists.
"If there was a way to make this valuable plant more attractive and manageable in a consumer's yard, we wanted to attempt it," says Lewis.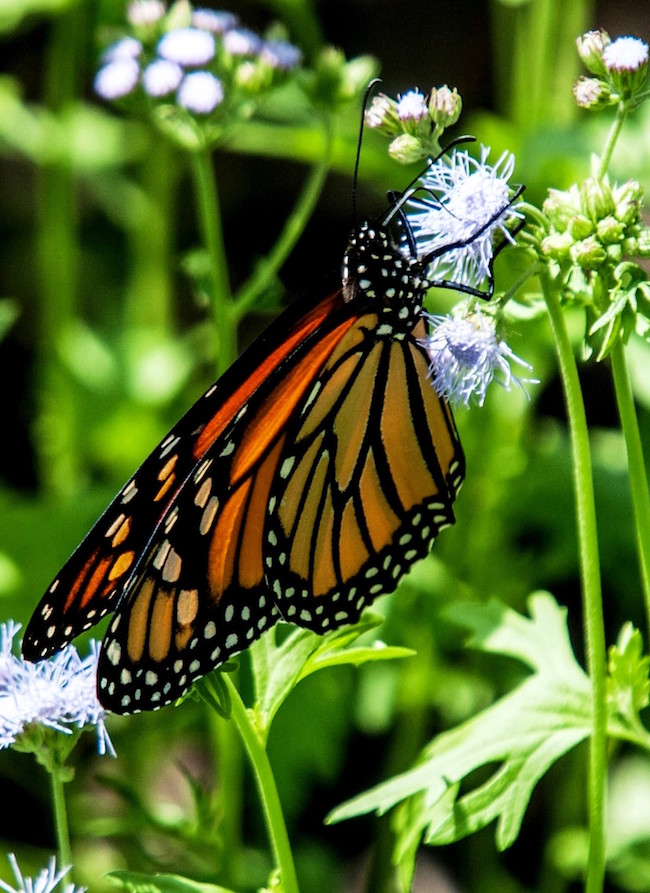 Historically, breeding species in the Asclepias genus has been challenging because of their complex reproductive structures.
To conduct this study, the research team identified seven Asclepias species that had characteristics they would want to see in commercial production. They then used A. tuberosa, also known as butterfly weed, as the mother plant and crossed it with the other seven species they had available.
Of those species crosses, four species successfully hybridized with A. tuberosa: A. hirtella (tall green milkweed), A. purpurascens (purple milkweed), A. syriaca (common milkweed) and A. speciosa (showy milkweed).
The results of this study are significant because theirs was the first successful hybridization between Asclepias species that has been done intentionally to date. Lewis and her team proved that hybridization is possible, that diversity exists and that the hybrids perform well in a landscape.
"Novel, new and unique plants are the lifeblood of our industry," says Lewis when asked how this study would benefit the agricultural industry. "This project has resulted in many such plants. … These plants will be useful both to homeowners and insect populations."
HortScience is a monthly journal of interest to a broad array of horticultural scientists and others interested in horticulture. You can find the article on this study in Volume 56: Issue 7.
To learn more about the research programs in UGA's Department of Horticulture, visit hort.caes.uga.edu/research.