Athens, Georgia, is known for three things — University of Georgia football, music, and food. Food is as much a part of the Athenian identity as the Bulldogs. Every weekend, football or not, restaurants around Athens are filled with both locals and students enjoying the communal environment a good local dish or beverage can offer.
While food is a big part of the Athens social scene, there is a more subtle connection beyond UGA-affiliated patrons filling local venues. Two popular food and beverage institutions in Athens use products grown or produced by UGA's College of Agricultural and Environmental Sciences (CAES).
Renowned local restaurant Mama's Boy serves breakfast sausage made by the Meat Science and Technology Center (MSTC) in the Edgar Allen Rhodes building, which is also home to the Regenerative Bioscience Center.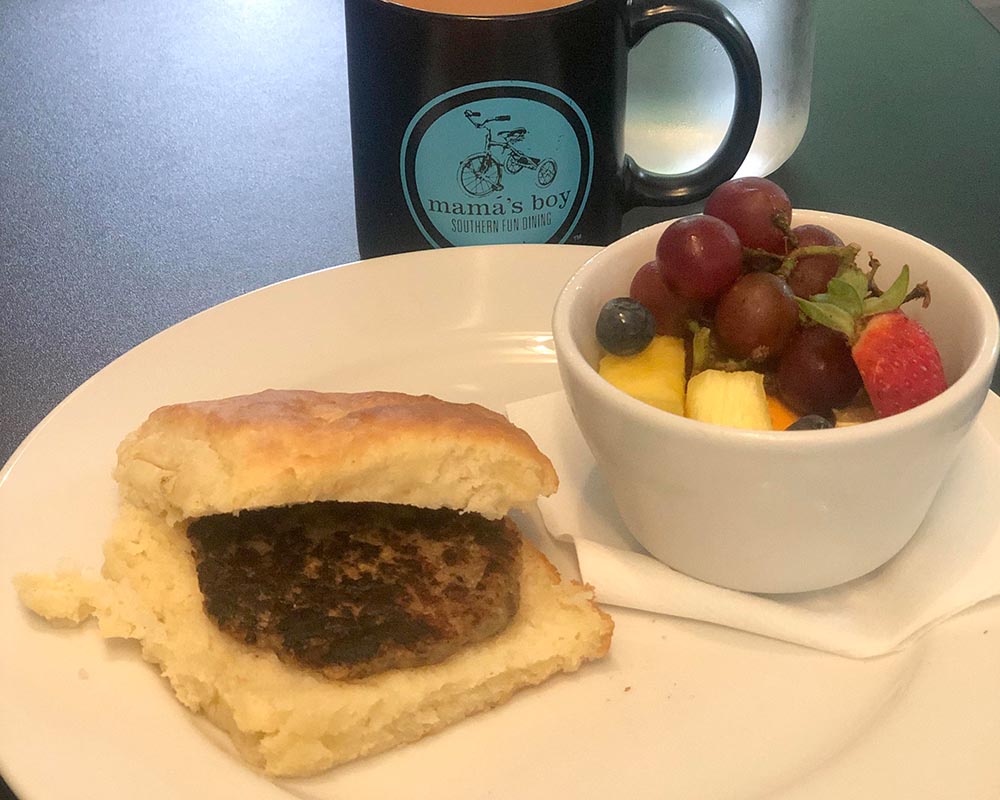 The mission of the MSTC is to help CAES support the state's livestock industry and provide hands-on learning opportunities for students through the processing of livestock animals. Cows, pigs and lambs are brought to the MSTC, where students learn the humane and precise process of creating consumer-demanded meat. One of the products students learn to make is the breakfast sausage found on breakfast and brunch plates at Mama's Boy's two Athens locations.
Creating the sausage recipe was a multistep process with the help of Colin Mays, the executive chef for Mama's Boy, and Ryan Crowe, coordinator of the MTSC.
"I was fortunate enough to meet Ryan Crowe at our Oak Street location, before we opened up the Falls of Oconee store. We talked several times about what he does at UGA and how we could build a partnership that would benefit both of us," Mays said. "He started bringing us samples of the breakfast sausage. We went back and forth a couple times and tweaked the recipe so it was what we were looking for and that was it … We've been getting it ever since and I couldn't be happier with it. Using products that come through the university is a win for both of us. We get a quality, local product and the students in (CAES) are able to see their work all the way to the table."
Across town, the iconic Creature Comforts brewery has become a staple of the Downtown Athens scene. Ever since Thor — played by actor Chris Hemsworth — was caught with a Tropicália in "Marvel Avengers: Endgame," Creature Comforts appears to have grown in popularity. Their menu hosts a diverse number of brews throughout the year, with one particular unique saison beer that contains tulsi, also known as holy basil, an Southeast Asian herb that is related to basil.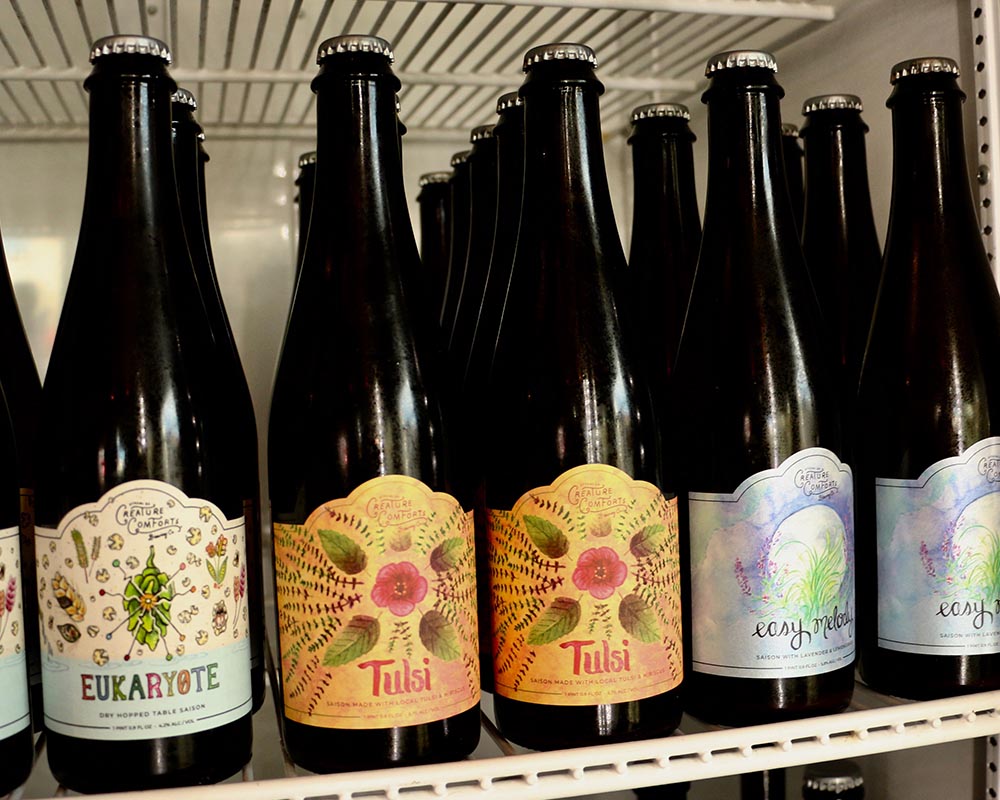 The tulsi Creature Comforts uses in its brew is grown at UGArden, the university's student-run organic garden. Noelle Joy is one of the founders of the medicinal herb garden at UGArden. A master's degree graduate in horticulture and current doctoral candidate in the CAES Department of Horticulture, Joy's research focuses on holy basil, and the herb has become a cornerstone of the garden as an ingredient in their signature teas and other products. The unique opportunity for UGArden to collaborate with Creature Comforts has helped support the garden.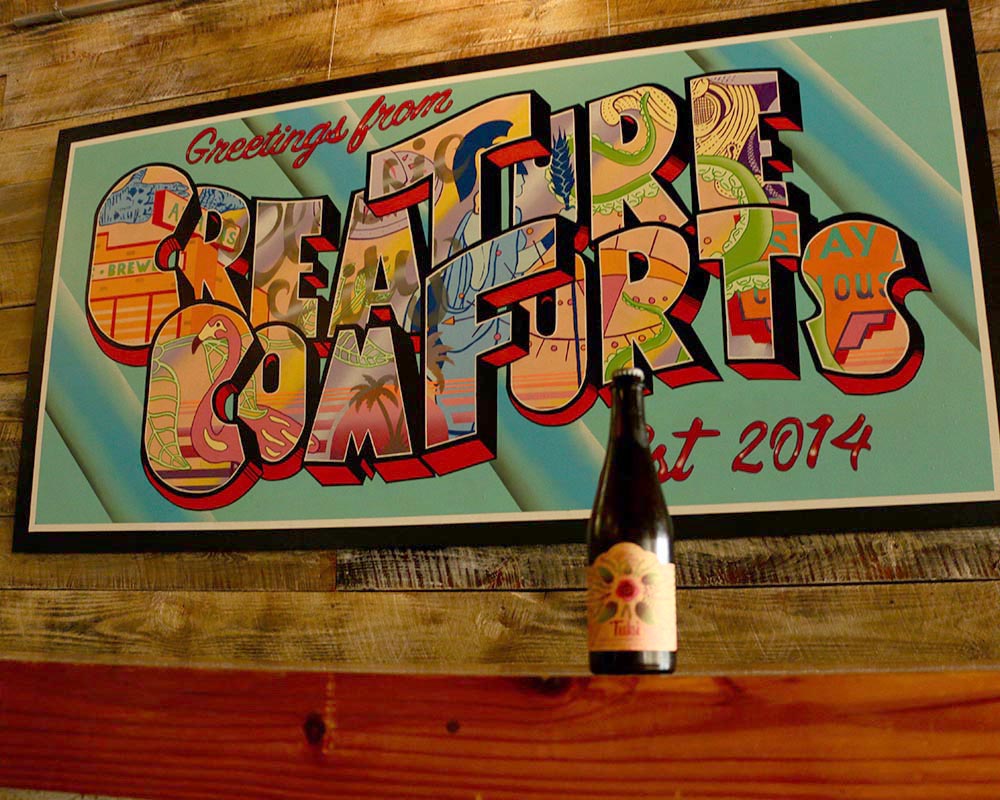 "Working with UGArden has been wonderful. Their commitment to education and the community are two great reasons to admire the work they do beyond the wonderful crops they grow," said Blake Tyers, wood cellar and mixed fermentation director at Creature Comforts. "We've enjoyed adding their herbs to many of our beers over the years and look forward to continuing the partnership into the future."
Experiential learning — applying skills and knowledge outside the classroom — has been a central tenet at CAES since its inception. The ability of CAES students to see their hard work become part of something greater instills an appreciation for collaboration and, in these cases, strengthens the connection between CAES and the local community.
For more information about CAES, visit the college website.