Jillian Fain Bohlen doesn't try to hide her love for Jersey dairy cattle.
"It's their personalities. They are like perpetual 2-year-olds. They're always in your back pocket, wanting something," said Bohlen, adding that their toddler-like behavior even includes tantrums. When the students start halter-breaking them, if the heifers aren't in the mood, they will go rigid, fall over, and refuse to get up until the halter comes off. "They are such little divas," Bohlen said with a laugh.
The University of Georgia associate professor and state dairy specialist for UGA Cooperative Extension shows the same passion for her students.
"A lot of our students are urbanites with some beautiful qualities. They have no preconceived ideas and are often easier to engage. For them, it is interesting and exciting. If you provide them with an opportunity, they bite," Bohlen said.
Upon joining UGA in 2013, Bohlen sought to diversify the dairy cattle herd in the Department of Animal and Dairy Science at the UGA College of Agricultural and Environmental Sciences (CAES).
Thanks to a generous alumnus and top-tier Jersey breeder, Bohlen has been able to combine her passions for dairy cattle and teaching. In 2014, C.A. Russell answered Bohlen's email seeking donations of Jersey heifers to add to the university's Holstein herd. "Being an alumnus, it was an easy yes," said Russell, a 1985 UGA graduate in dairy science production.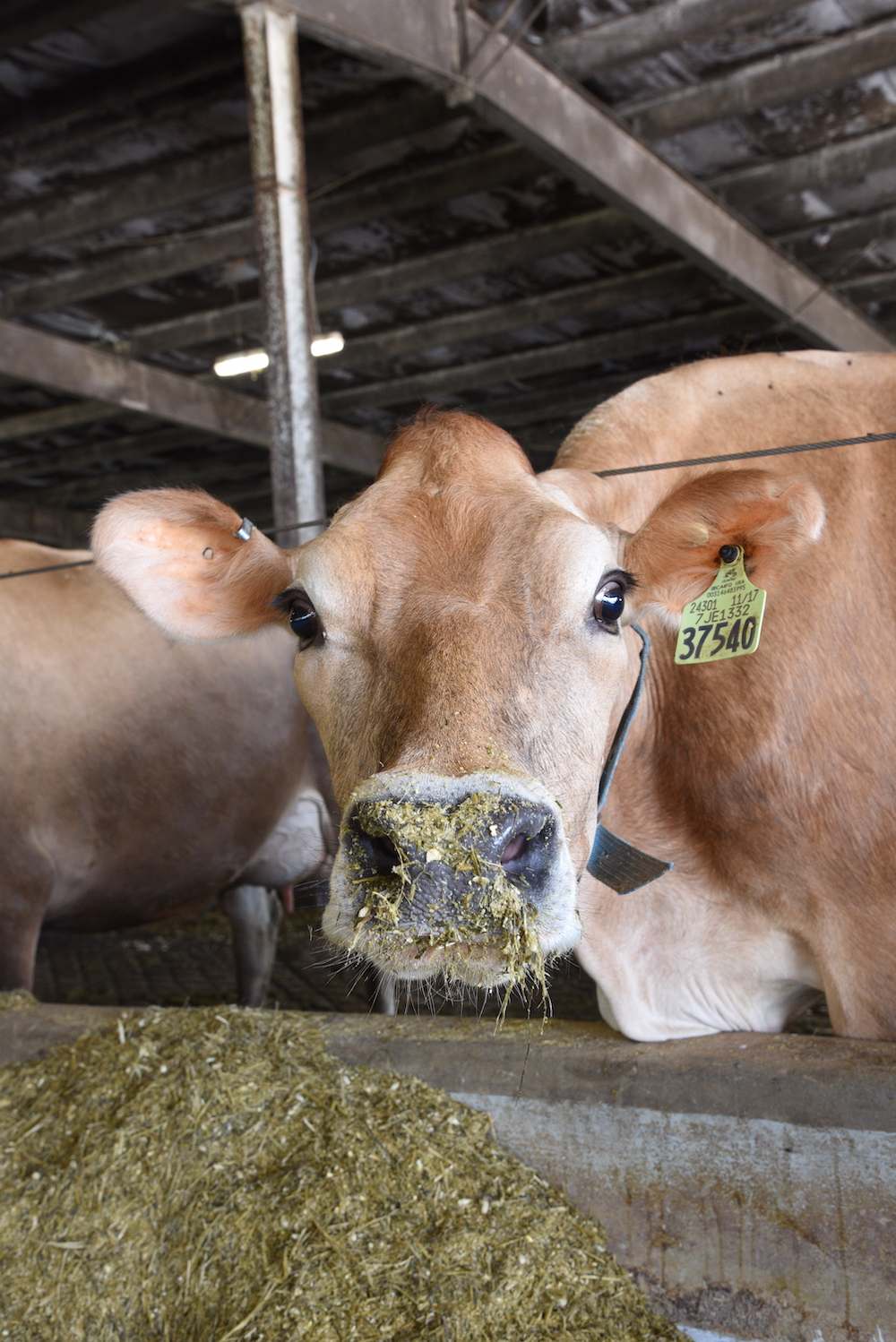 The result was a gift of six 9-month-old Jersey cows from Russell's Yosemite Jersey Dairy in Hilmar, California. Bohlen says the heifers were in the top 90% of the breed, some in the top 1.5%. The heifers were promptly given the UGA-themed names Russell, Athens, Glory, Sanford, Archie and Herschel by enthusiastic students.
Now, there are 71 Jerseys in UGA's former all-Holstein herd, and students in the Jersey Active Management by Students (JAMS) group make decisions regarding mating, culling and sire selection. Thankfully, culling doesn't happen very often. Bohlen said, "Their genetics and the fact that the students get attached to them means they often get more chances."
Bohlen said student decisions have thoughtfully improved the herd rather than relying on trial and error.
"Each semester I have them choose their top three priorities — for example, milk production, fat percentage, type, reproductive traits or productive life — then pick the best bulls to represent those priorities. It has actually resulted in a well-rounded herd," she said.
The students also get to see the behavioral and physiological differences between Holsteins and Jerseys. Bohlen said Jerseys handle Georgia's heat better and are more fertile. The small-breed Jersey cows also eat less than their larger, black and white Holstein counterparts, which is a plus since the UGA dairy is land-limited and must grow all of the forages the animals require, she added.
While the Jerseys' milk production is also lower, with around 16,000 pounds produced by the average cow in a herd for the previous year — known as rolling herd average (RHA) — compared to 21,000 pounds for Holsteins, Bohlen said Jersey milk has more butterfat, 5% compared to 3.5 to 3.6% for Holsteins. Butterfat content figures into the milk check — the volume of milk delivered in order to derive the pounds of dairy components shipped — so that helps the Jerseys earn their keep. The overall pounds of dairy components are multiplied by the component prices in order to generate revenue.
In addition to their physiological advantages, Jerseys are performing their number one job beautifully, which is to help students learn.
"It is called experiential learning," Bohlen said. "We want students to do stuff, not just sit in class. We want them to feel ownership. Having ownership over a project creates a different level of investment and interest, even if that means that sometimes disappointments come with it."
Students want the same thing. During fall semester 2014, Bohlen invited students to apply for the first JAMS group. She was expecting a handful of applications, however 60 applications rolled in for the six positions available. Bohlen has led a JAMS group every fall and spring semester since that first group.
Kenne Hillis is a prime example of a JAMS success story. Originally a biology major with the goal of going to veterinary school, Hillis thought she might want to practice as an emergency vet for small animals.
"I grew up in the middle of a city, Raleigh, North Carolina, and had never seen a dairy cow before. I didn't know the difference between a cow and a heifer," Hillis said. After a friend convinced her to switch to an animal science major, she had to halter break and show a dairy heifer as part of an animal practicum course. That led her to join the UGA Dairy Show Team, followed by a job at the university dairy. Hillis was accepted to JAMS in spring semester 2017 and fall semester 2018.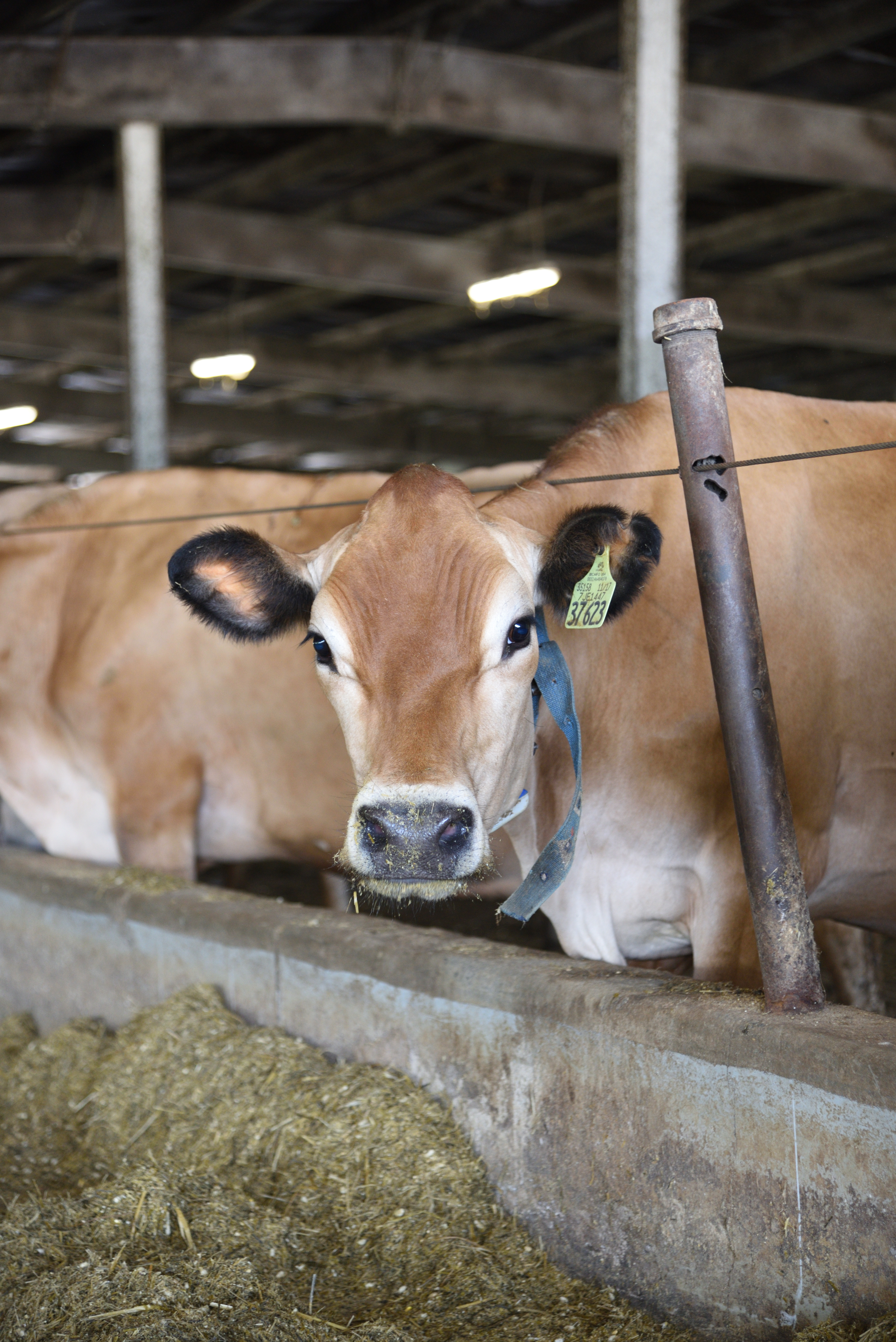 "I applied to JAMS because I was getting more and more involved with dairy and wanted more experience in the dairy industry," said Hillis. "JAMS is one of the best things I could have done. It gave me an overview of the inner workings of a dairy and insight into cattle breeding and genetics. Dr. Bohlen is really knowledgeable. On pairing and culling, she was willing to let us come to our own decisions, but she'd correct us if needed. JAMS was a great learning experience."
Hillis, who graduated in May with a double major in dairy science and animal science with an emphasis in animal biology, has been accepted to the UGA College of Veterinary Medicine and is determined to be a dairy veterinarian.
Bohlen's passion for helping young people extends beyond her work at the university. She serves as superintendent of the State Commercial Dairy Heifer Show, a joint venture between Georgia 4-H and Georgia FFA. She also supervises a number of competitive and educational dairy events through the state.
Her tireless work earned her the 2021 American Dairy Science Association Hoard's Dairyman Youth Development Award.
"It is given to someone with a long-standing career of impacting youth," Bohlen said. "It is not just for those in academia, but can be someone from industry or a producer. That's why it means so much to me."
Bohlen said she appreciates the power of mentorship because of her own experience.
"If someone hadn't given me that opportunity, I wouldn't be here," said Bohlen, who was introduced to dairy cows while in middle school by a friend of her mother. "I started getting off the bus at the dairy instead of my house. My whole career has been about trying to provide as many opportunities as I can to open doors like people did for me."
In Russell's case, he's more than happy to team up with Bohlen to help provide those opportunities for students at his alma mater. Russell's father, a field man for the American Jersey Cattle Association, passed away when Russell was 15, and Madison, Georgia, dairy producer Dan Cabaniss stepped in. "He practically adopted my brother and me," said Russell, a Georgia native.
"We all need to give back," said the California dairyman. "It is great to see somebody like Dr. Bohlen who is excited and involving young people in the dairy industry."
For more information on the work being done in animal and dairy science at CAES, visit animaldairy.uga.edu.