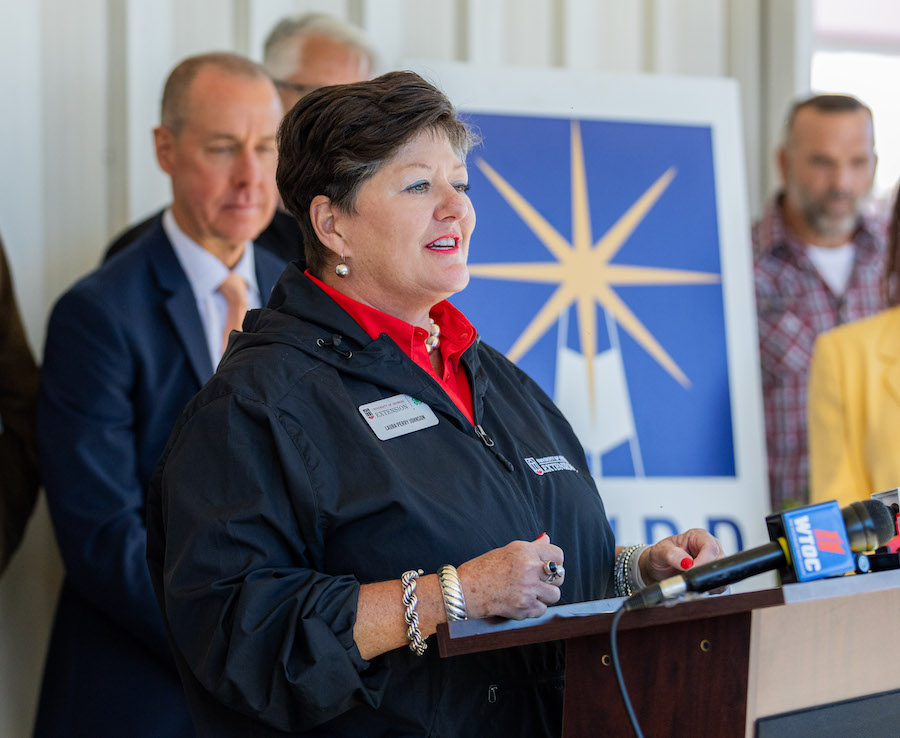 It is no secret that the success of Georgia's No. 1 industry rests in the hands of one key group: farmers.
But across generations of farmers who have passed down land and trades to their children, the pressure and stress that comes with carrying on the strong agricultural legacy continue to mount — so much so that it has reached crisis level.
Partnering with University of Georgia Cooperative Extension and other key members, Georgia Department of Behavioral Health and Developmental Disabilities (DBHDD) Commissioner Kevin Tanner formally announced a statewide collaboration to address the growing mental health crisis for farmers and families during a press conference Wednesday at the 2023 Sunbelt Ag Expo in Moultrie, Georgia.
"Farmers are the reason that the state's No. 1 industry continues to thrive here, said Tanner. "They break their backs so we can wear cotton on ours.
"I personally know the stress of being a generational farmer; someone who's fearful each and every day of being the generation that loses the farm that the family has farmed for so many generations."
But even with increasing acknowledgment, the stigma around seeking support has been a big roadblock.
"(Mental health) is not something that we like to talk about," said Tanner. "But it's something that we've got to learn to talk about. The truth of the matter is this is a life-and-death situation."
According to a recent study conducted by the Georgia Rural Health and Innovation Center, results stated that a staggering 29% of farmers have thought about dying by suicide at least once per month and 42% have thought about dying by suicide at least once in the past 12 months.
Similarly alarming, many rural Georgians reported limited to no access to vital mental health resources and other basic medical services.
Associate Dean for Extension Laura Perry Johnson and the newly formed Behavioral Health Team, led by Professor Anna Scheyett, see the new collaboration as a remarkable opportunity for UGA Extension to continue working at the forefront with increased support.
"In UGA Extension, we have a presence in all 159 counties," said Johnson. "So, when issues arise, we're uniquely positioned to be the boots on the ground.
"I've seen plenty of rural stress and plenty of farmer stress in my life. It's a hard occupation, but it's also a wonderfully fulfilling occupation. We all know agriculture drives Georgia's economy and it's very important for us to keep the farmers and the farm families healthy."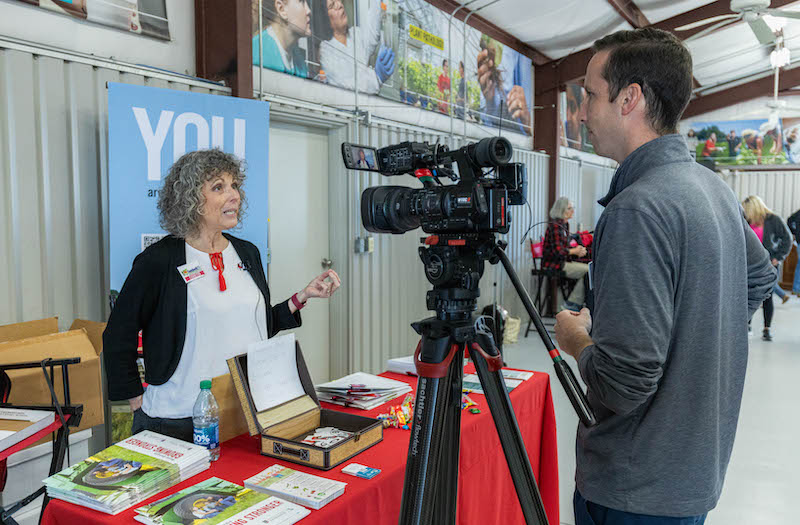 Scheyett, co-author of a recent publication titled "It's a great life, if you can stand it": Farm wives in south Georgia discuss farmer and family stress" has been integral in developing resources and training for Extension agents to grow their expertise and response methods.
One of the primary paths of the programming is that it is OK to ask for help — a message echoed loudly by Georgia Agriculture Commissioner Tyler Harper.
"Those of us in the ag community, those of us that grow up in rural Georgia, from a young age we're taught to fend for ourselves," said Harper. "We're taught to take care of ourselves. We're taught to depend on ourselves to address the issues that we face every single day, whether it's equipment breakdown or it's something physical or even if it's something mental.
"It's OK to ask for help. It's OK to reach out to friends and family. It's OK to reach out to your spouse. It's OK to reach out to your uncle, your grandfather, your best friend. Whoever that person may be, it's OK to have those conversations."
Using a Georgia Healthy Mindset Grant, part of the U.S. Department of Agriculture National Institute of Food and Agriculture's Farm and Ranch Stress Assistance Network program, the Georgia Department of Agriculture produced a $500,000 investment providing much-needed resources and creating awareness around the issues farmers and their families are facing.
With contributions from DBHDD, UGA Extension, Georgia Farm Bureau and other local partners, one of the primary initiatives of this program is hosting listening forums and discussion sessions that will be held periodically throughout the state to give farming communities a voice and platform to reduce the stigma surrounding mental health support.
The inaugural forum was held at this year's Sunbelt Ag Expo, creating a foundation to build on for years to come. It was a landmark moment for the agricultural community.
In his closing remarks at Wednesday's press conference, Harper gave a final, heartfelt message to farmers across Georgia:
"Your success is our state's success. Our state can't be successful if agriculture is not successful, and agriculture can't be successful if our farm families aren't successful. And our farm families can't be successful if they're not healthy at home."
For more information on rural health resources, visit extension.uga.edu/rural, and for immediate crisis assistance, contact the National Suicide Prevention Lifeline at 988.