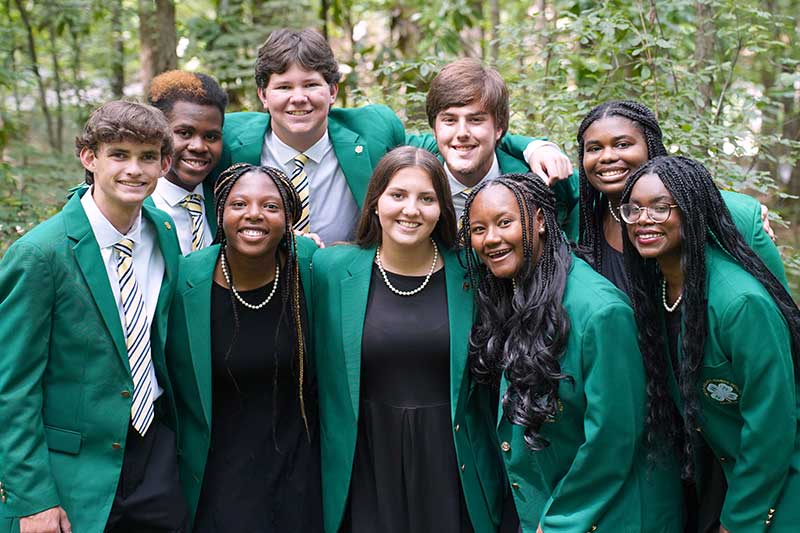 Georgia 4-H is celebrating National 4-H Week and recognizing more than 100 years of excellence in positive youth development from Oct. 1 through 7.
University of Georgia Cooperative Extension delivers 4-H programming at the county level and reaches young people from all backgrounds and communities. As the premier youth leadership organization in the state, 4-H engages hundreds of thousands of students each year, typically in fourth through 12th grades.
"I love 4-H" is the theme for 2023 National 4-H Week, when current 4-H'ers will join alumni, parents, faculty, staff, volunteers and supporters in sharing why they love the organization represented by a four-leaf clover. The "H" in each leaf of the 4-H clover emblem represents head, heart, hands and health.
Young people will play a key role in creating a more promising future for families and communities across the world, and Georgia 4-H helps members find their spark and discover belonging, empowering youth to develop life skills through high-quality programming.
Leadership is a focal point of the 4-H positive youth development model. Elected by their peers, the Georgia 4-H State Board of Directors provides student leadership to the organization. The 2023-2024 board is led by Thomas Holt, president and 11th grade 4-H'er from Ben Hill County. He is assisted by Vice President Brittany Bryant of Toombs County, State Representative Hoke Lucas of Oconee County, State Representative Tiffani McClain of Jasper County, State Representative Sharandon Gay of Clinch County, Northeast District Representative Jack Wurst of Columbia County, Northwest District Representative Naomi Jackson of Bibb County, Southeast District Representative Amiyah Elam of Ware County, and Southwest District Representative Allie Braddy of Ben Hill County.
Georgia 4-H has roots in agriculture, originating with the 1905 Newton County Corn Club for Boys. The program now has branches in science, technology, healthy living and civic engagement, attracting students from all areas of interest and engaging youth from the most urban to the most rural areas.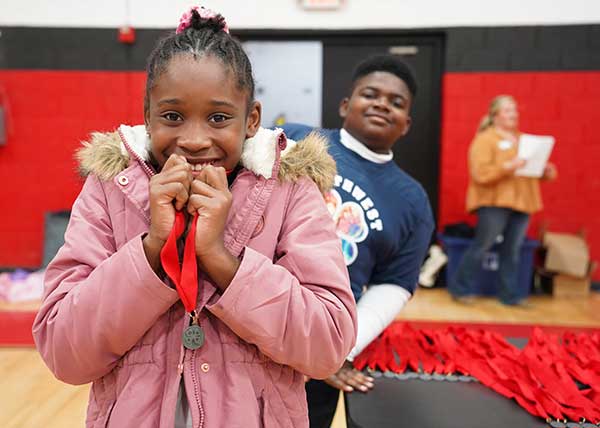 Students perform community service, conduct research, compile portfolios of their accomplishments and learn public speaking skills through 4-H Project Achievement. Additional 4-H programming includes livestock projects, judging teams, ambassador programs, performing arts, safe and healthy cooking, Project S.A.F.E., and many other learning and growth opportunities.
Each year, 4-H summer camp provides life-changing experiences for thousands of Georgia. More than 8,600 campers traveled to five 4-H centers located throughout the state for the 2023 camping season. Georgia 4-H also offers a robust environmental education program at each of the 4-H centers, providing school groups residential and day-learning opportunities that are aligned with current state educational standards.
"We celebrate the great work of 4-H every week, but it's particularly special to highlight our impacts during National 4-H Week," said Melanie Biersmith, Georgia 4-H state leader. "The 4-H leaders, including faculty, staff and volunteers across Georgia, are creating and producing experiences and opportunities for youth to thrive."
Georgia 4-H expands horizons for its members and encourages them to be productive citizens in the world around them. National 4-H Week is a collective opportunity to recognize all the ways that 4-H'ers are living out the organizational motto "to make the best better."
For more information about how to join, volunteer or support Georgia 4-H, contact your local UGA Extension office or visit georgia4h.org.