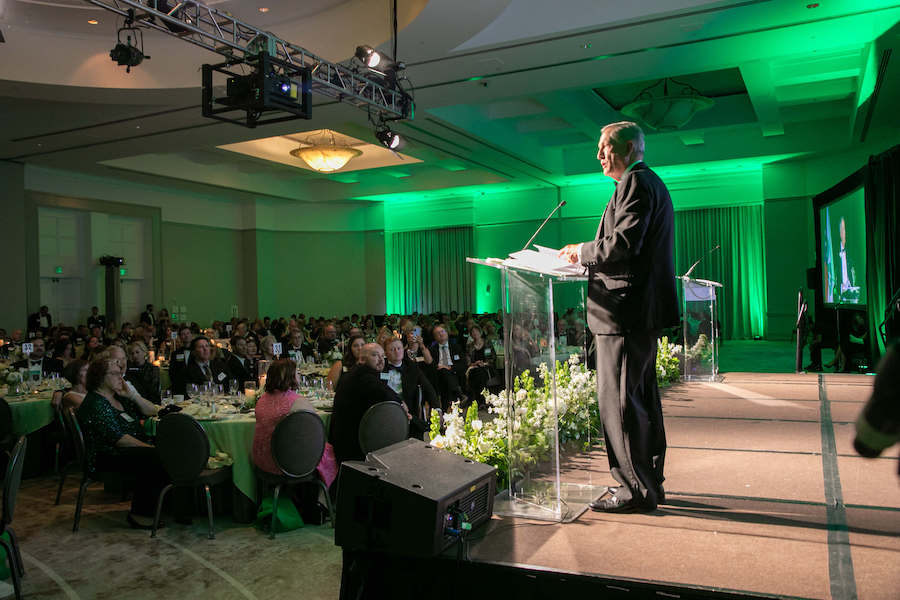 Randy Nuckolls, who joined 4-H as a youngster in Whitfield County more than 60 years ago, was honored with the 2023 Georgia 4-H Lifetime Achievement Award at the 4-H Gala held in August.
In the decades since, Nuckolls became deeply involved in Georgia 4-H, earning the title of Master 4-H'er and going on to serve as a summer camp counselor at Rock Eagle 4-H Center from 1970-1973. Nuckolls has continued his support of Georgia 4-H throughout his professional career.
The Lifetime Achievement award was established in 2001 to recognize individuals who dedicate significant time, energy and resources to Georgia 4-H over an extended period. This prestigious award is considered the highest honor bestowed by Georgia 4-H and is presented to those who exhibit years of continued service to the organization. Past award recipients include former state 4-H leaders, volunteers, supporters and state staff dedicated to the development of the organization. For a full list of previous winners, visit georgia4h.org.
Nuckolls earned his undergraduate degree in agricultural economics from the University of Georgia's College of Agricultural and Environmental Sciences in 1974 before obtaining a law degree from UGA's School of Law in 1977. From there he spent his career in Washington, D.C., as a public policy lawyer and is a past staff member of the United States Senate.
Nuckolls has worked in the nation's capital for the last 50 years, promoting Georgia 4-H and elevating awareness of the organization to the national level. He has robustly supported the Georgia 4-H Washington Intern Program by hosting and building connections between student interns and lawmakers. In addition, he has supported federal legislation to expand the budget and reach of UGA Cooperative Extension and Georgia 4-H.
"This represents the 10th time the Lifetime Achievement Award has been given. It was an honor to add Randy Nuckolls' name to the prestigious list of previous winners," said Melanie Biersmith, Georgia 4-H state leader. "In keeping with our theme for the 4-H Gala where he was honored, Randy's contributions have 'elevated' our work and impact within Georgia 4-H."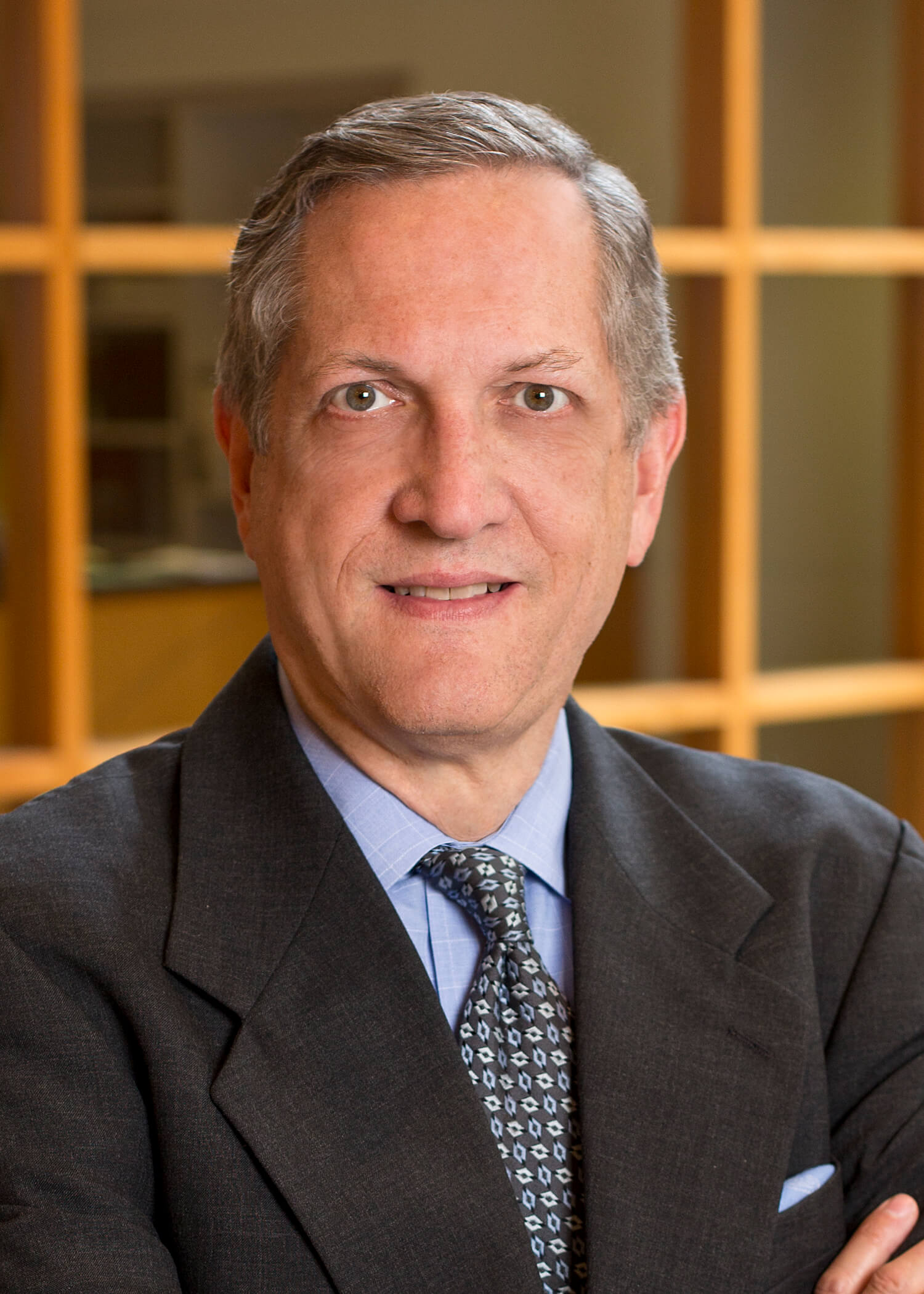 As one of the longest standing members of the Georgia 4-H Foundation, Nuckolls has played a crucial role in the success of many fundraising projects for more than half of the organization's lifetime.
"I may not have had some sort of lightning strike idea that changed the landscape of Georgia 4-H," Nuckolls said when accepting the award. "However, through my work as a camp counselor, a camp manager, a state 4-H staff assistant, a 4-H Foundation board member, legislative counsel to two Georgia senators in Washington, D.C., and as Washington counsel for over 30 years to the University of Georgia, I have been a supporter, a sustainer, an elevator of Georgia 4-H and a mentor to individual Georgia 4-H'ers."
Nuckolls has influenced countless 4-H'ers through his generosity and contributions of time and energy in support of Georgia 4-H. He plans to continue his involvement, adding "We are not done yet, let's keep making the best better."
The Georgia 4-H Gala is an annual fundraising event supporting Georgia 4-H programming. The 2023 event, held at the InterContinental Hotel Buckhead in Atlanta on Aug. 19, raised $712,500 to fund 4-H programs that expand accessibility for all participants. This year's theme — "Together We Elevate" — references an upcoming capital project to add an elevator to the Rock Eagle Effigy observation tower.
"The foundation would like to thank the incredible sponsors and donors for the record-breaking outpouring of support through the Georgia 4-H Gala. These advocates for positive youth development solidified funds that will continue creating life-changing opportunities through Georgia 4-H," said Adam Hammond, executive director of the Georgia 4-H Foundation. "Additionally, it was an honor to celebrate the proven support of Randy Nuckolls and the distinguished legacy he continues infusing into Georgia 4-H."
Georgia 4-H empowers youth to become true leaders by developing necessary life skills, positive relationships and community awareness. As the premier youth leadership organization in the state, 4-H reaches hundreds of thousands of people annually through UGA Extension offices and 4-H facilities.
For more information about Georgia 4-H, contact your local UGA Extension office or visit georgia4h.org.