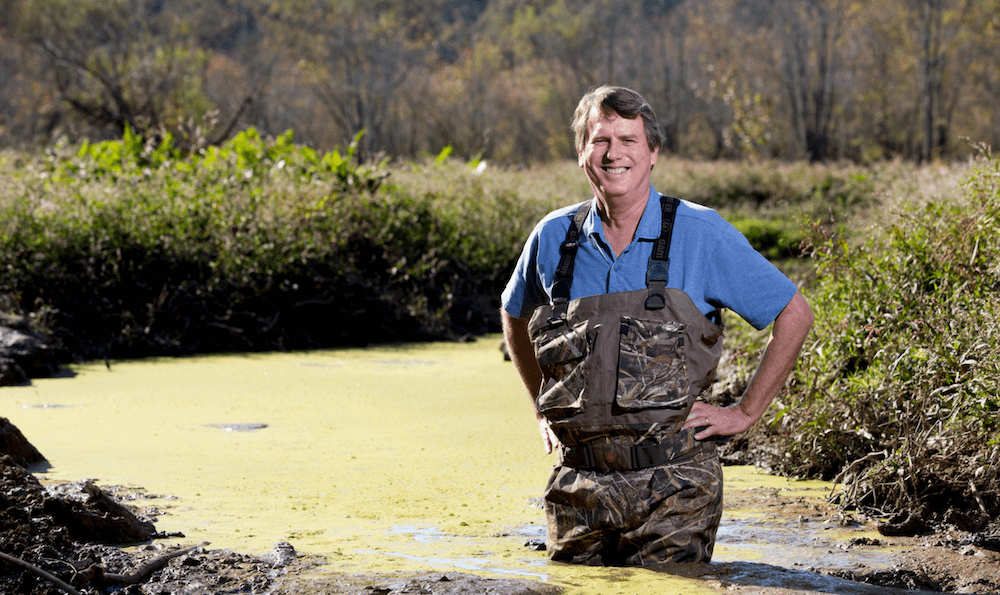 Of all the elements that make a stream community, there is one, besides the water, that is particularly crucial to the health of the ecosystem. It's the bugs.
Tiny but mighty, aquatic insects are responsible for many vital ecosystem processes that support fish, birds and humans. They process nutrients, improve water quality and maintain ecosystem health.
University of Georgia aquatic entomologist Darold Batzer and other researchers from the Department of Entomology in the College of Agricultural and Environmental Sciences have spent their careers discovering how factors like climate change, pollution and urbanization impact insects. Uncovering changes to the well-being of insects provides clues to the drivers behind changes in entire ecosystems.
"Bugs have operated the same way for tens of thousands of years," said Batzer. "So, in a lot of ways, our research is discovering their basic secrets — what makes them tick? And how have they been impacted by human activities?"
One such study, published in the journal Freshwater Biology earlier this year, compared invertebrate diversity in the Ogeechee River from the 1980s to the 2010s. The research team, composed of Batzer, UGA entomologist Joseph McHugh, former master's degree student Kelly Murray-Stoker and others, processed insect samples collected in the 1980s by Bruce Wallace, now professor emeritus in the UGA Department of Entomology. They replicated the original methods of sample collection to compare the community structures across three decades.
The researchers found a significant decrease in the biomass of all aquatic insects, especially in those that specialized in filter feeding. In the Ogeechee, filter feeders like caddisflies rely on flooding to bring new nutrients into freshwater systems. Batzer explained that this decline may be due, at least in part, to natural flooding being disrupted over the past 30 years due to climate change.
"This was a large shift in community structure. And it isn't all a negative picture," said Batzer. "But it does show that there has been a big change in how that river functions over the past 30 years, probably because the intensity of the flood pulses decreased."
Batzer is an affiliate of UGA's River Basin Center, an interdisciplinary freshwater research and policy development center on the Athens campus that works across units and with external partners such as government agencies to identify best practices for the management of freshwater systems.
Although insects may not be commonly thought of as important to water management, Seth Wenger, director of science for the River Basin Center, explained that insects do make a difference, and insight from experts like Batzer is essential to developing good policy.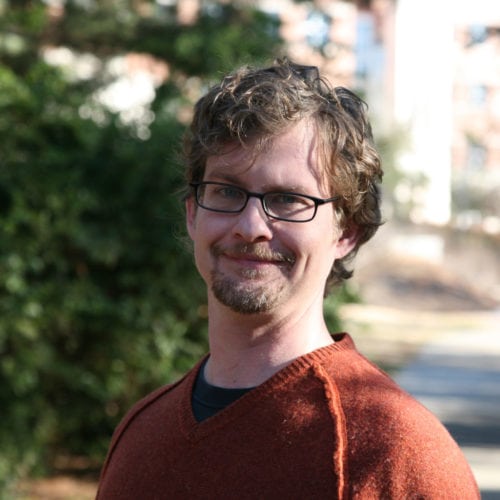 "We really rely on experts like Darold Batzer, people who know certain organisms really well and know the function of those organisms, to contribute to our understanding of how aquatic ecosystems work," said Wenger, an associate professor in the Odum School of Ecology. "That is why we're able to say we're leaders in the field of freshwater ecology."
In the early 2000s, Batzer worked with the U.S. Army Corps of Engineers and The Nature Conservancy to develop a better water release schedule from the Thurmond Dam on the Savannah River. Dams contribute to unnatural flow patterns that can interfere with the well-being of invertebrates as well as other wildlife.
In addition to issues with filter feeders not getting enough nutrients to consume, some invertebrates won't be able to successfully reproduce or move through their life stages under unnatural flow conditions. As a result, their ability to perform ecosystem services is hindered, which can cause a decline in the health of the river as a whole.
Batzer's part in a stream assessment helped the Corps of Engineers develop better management practices for the dam and mimic more natural flow patterns in their water release schedule.
"They had intensively managed that part of the Savannah River since about 60 years ago, and there were concerns about the well-being of those communities downstream," explained Batzer. "And in response to some of our findings when we evaluated the health of the stream, they actually began to do more experimental releases to mimic what a natural flow might look like."
Moving forward, Batzer is continuing his work assessing the well-being of insects across the state. Most recently, he's collaborated with researchers around the globe to compare patterns and discuss sustainable next steps.
"I've connected with a lot of people — in Brazil, Argentina, Catalonia, China — to talk about what we're seeing in wetlands and how we're seeing the impacts of climate change," said Batzer. "It's been a lot of bigger picture stuff, but it's exciting to see some of my little datasets connect with trends across the globe."