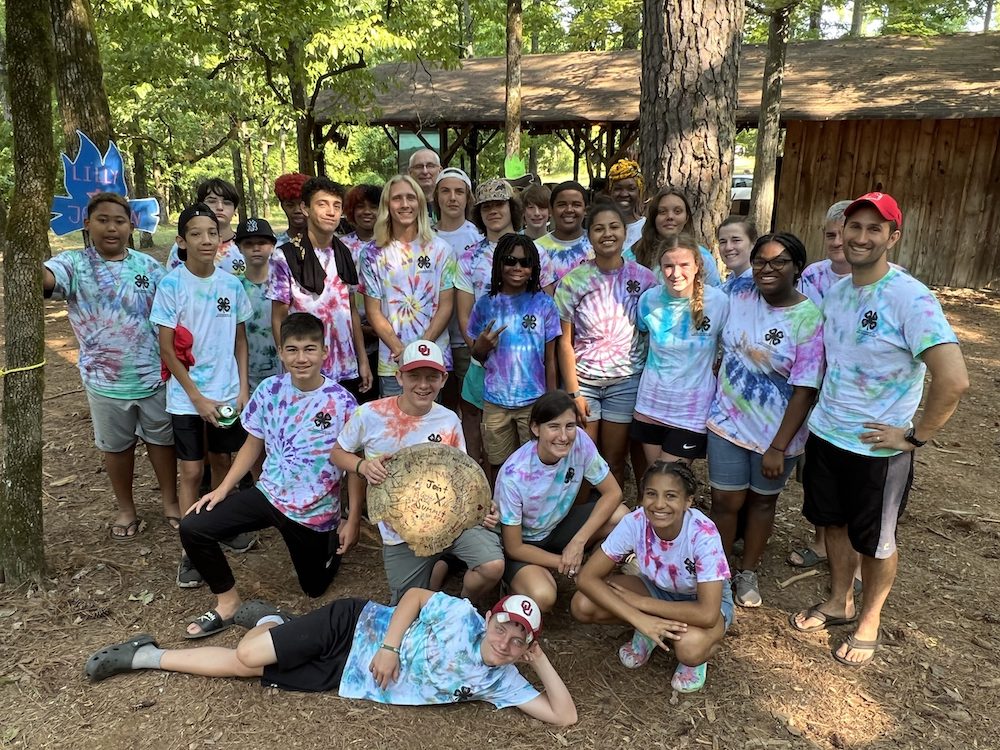 Dependents of military service members are invited to apply to attend two week-long camping experiences coordinated by University of Georgia Cooperative Extension's 4-H program at no cost.
These summits are open to 13- to 18-year-old dependents of military members currently serving in active, guard and reserve components. Camp fees, including a transportation stipend, are covered through grant funds.
"These experiences offer military dependents an opportunity to build leadership and life skills in a high-adventure environment," said Laura Goss, Georgia 4-H military summer camps coordinator. "Youth have the opportunity to have fun while connecting with fellow teens to better understand their parent's military service through targeted lessons, social interactions and service member volunteers. Youth gain independence, mastery and belonging."
A 2022 Joint Extreme camper shared, "I think having this available for us is amazing and that the opportunity should continue to be available to kids even in the future to help build skills. It gives us a chance to be away from home in a safe way and learn, all while still being a great experience." Another camper shared that the camp helped him "be better with the outdoors and less scared."
UGA operates the residential summer camps through the Military Teen Adventure Camps initiative. The partnership between the U.S. Department of Defense (DOD) Office of Military Community and Family Policy and the U.S. Department of Agriculture's National Institute of Food and Agriculture is funded by the DOD through a cooperative grant agreement with Purdue University.
Georgia 4-H has coordinated military camping opportunities since 2010 at locations in Georgia, Colorado and Florida. This year all camps will occur at Georgia 4-H facilities. The full list of opportunities is as follows:
Joint Extreme Summit, June 18-23, 2023
Rock Eagle 4-H Center in Eatonton, Georgia
Open to all service branches
Ages 13-18
Joint Extreme Summit, June 25-30, 2023
Rock Eagle 4-H Center in Eatonton, Georgia
Open to all service branches
Ages 13-18
Interested applicants can learn more online at georgia4h.org. Applicants should carefully review the application instructions and deadlines.
Youth are supervised during the week by professional staff who are trained in youth development and camping protocol. Adult volunteers will aid paid camp staff and often include service members, spouses and family members. All paid and volunteer staff complete youth protection training and undergo a background investigation in accordance with UGA policies.
Camp fees, lodging, activities and on-site meals are all covered through the available grants. Information on travel support for participants will be provided to selected applicants.
Military spouses, current military members and retired military members are all encouraged to apply to serve as volunteers. Volunteers play a major role at these camps as they participate in activities, supervise youth, chaperone cabins and assist with workshops and classes. Volunteers arrive one day prior to assist with youth arrival and to complete in-service training.
To apply to be an adult volunteer, download an application from the Georgia 4-H Volunteer for Military Programs page. To register for one of the camps, visit the Georgia 4-H Military Dependent Camps page. For more information, email milcamps@uga.edu.