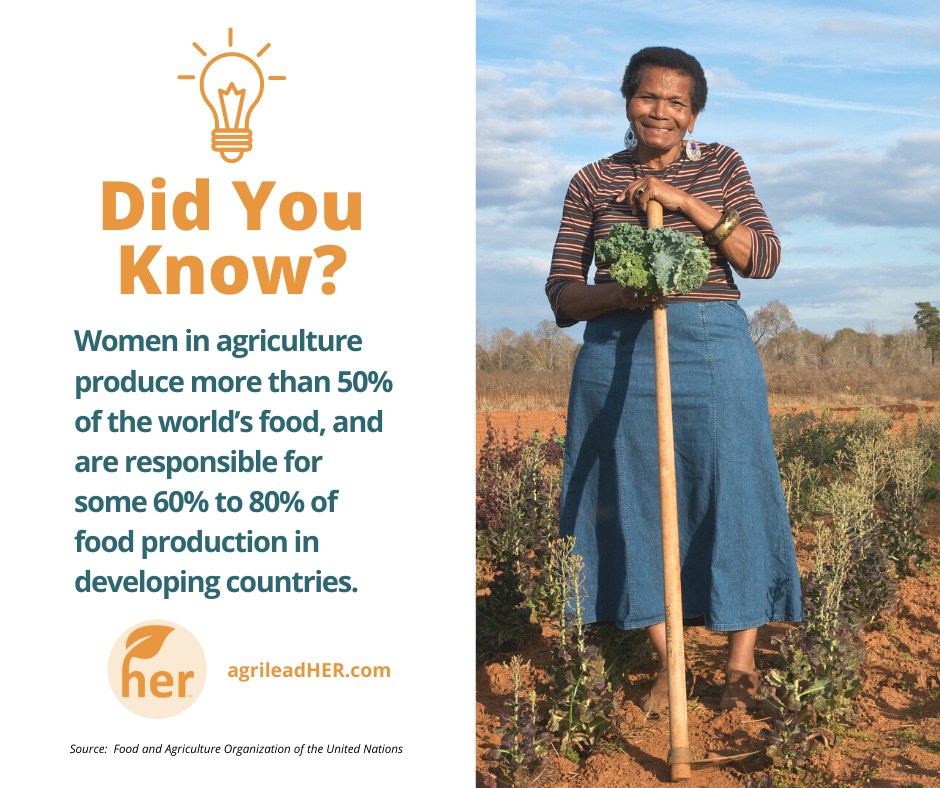 The University of Georgia's College of Family and Consumer Sciences recently launched a virtual agrileadHER community platform to offer a welcoming space for women in farming and other agricultural professions.
The new platform is available for a $40 annual membership fee that includes access to monthly webinars on a wide array of topics, from production to stress management, and an online community for women farmers from across the country to network.
The annual fee also entitles the holder to special pricing for the second annual agrileadHER conference, to be held in November 2023, and information on state chapters of agrileadHER to connect to local resources and members.
"The platform will enable you to connect with other women in agriculture through chat and posts. We will also have a wide variety of special events including weekly 'Wellness Wednesdays,' monthly webinars and other special events," said Rebecca Brightwell, associate director of the UGA Institute on Human Development and Disability.
The 2023 virtual agrileadHER conference will offer networking opportunities and feature talks from women around the country who are involved in the agriculture industry. The 2022 conference attracted 138 attendees representing 29 states and was an immersive experience resembling an in-person event.
"Women have always played a vital role on the farm. They wear many different hats. In addition to being farmers, they are bookkeepers, caregivers, peacemakers and much more. Many farm women also work off of the farm for insurance and supplemental income. This can cause unique stressors," said Brightwell. "Since many women farmers live in rural areas, they often need opportunities to connect with others who share their life experiences. A community of like-minded individuals can be a place of learning, connection and growth."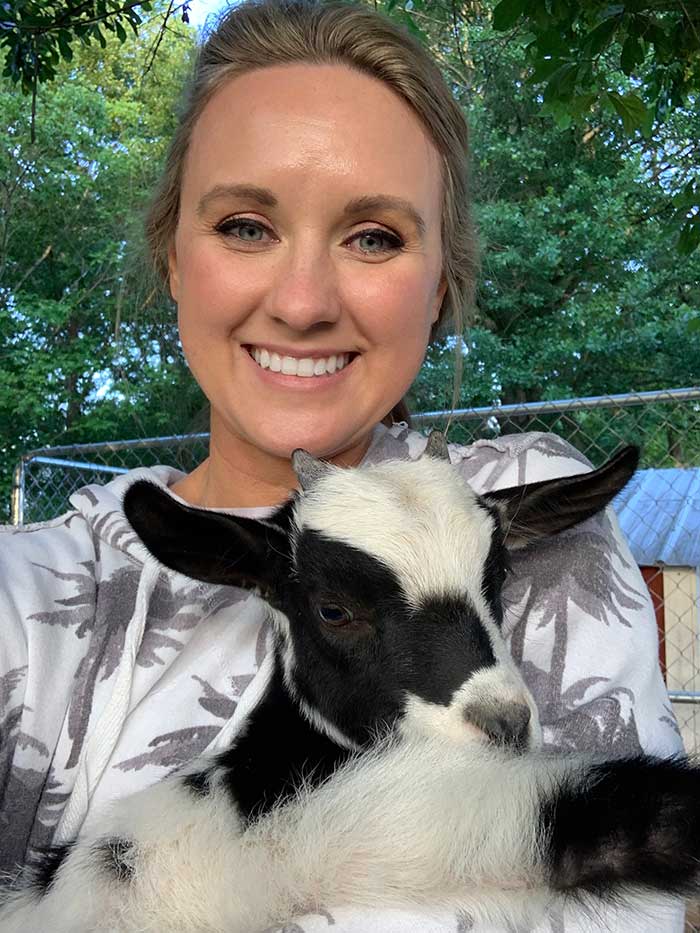 Lauren Griffeth, Extension leadership specialist in the CAES Office of Learning and Organizational Development who attended the 2022 conference, said, "There have always been women in agriculture, but in the last ten years or so, women have begun to come together to build communities and that has been really special."
Griffeth, who runs a small farm with her husband raising show sheep and rabbits, grew up watching her grandmother, Louise, tend a "couple of acres" in Cochran, Georgia.
"She was the daughter of a farmer, and she grew everything. If she could plant it and it would grow in our zone, she grew it — blueberries, watermelons, squash, peas, butter beans, corn, everything under the sun you could grow. I was just little, but I would help her pick everything and she would put it up and freeze it," Griffeth recalls. "My family was involved in agriculture, and I grew up on the property my family tended for five generations. From that young age, I enjoyed watching things go from a seed into a plant into a bloom into a fruit. I joined 4-H in grade school, and I ended up majoring in agricultural communication at UGA."
Program director for Advancing Georgia's Leaders in Agriculture and Forestry in the College of Agricultural and Environmental Sciences, Griffeth said it is valuable for women in agriculture to have other women to learn from and look up to.
"Those are the conversations we're interested in as women in agriculture. The conference also gave us opportunities to meet and talk and feel like you are talking to someone who can relate to your similar experiences," she said. "A lot of us take on family responsibilities and work on the farm and this conference addressed balancing those things."
Brightwell has received positive feedback from women who appreciate being able to learn new skills and expand their knowledge with fellow female farmers.
"A community for women in agriculture can help them compete in an often male-dominated field. They may be more comfortable asking questions of peers if they are learning to do something new or improve their operation," Brightwell said. "The members often promote and support each other through the network. This could be anything from finding markets for their products to promoting on-farm events."
Visit the online community, learn more about the agrileadHER program and get updates on upcoming events at agrileadher.com.